Wow – it is already long ago since I wrote last blog! Do you remember when it was? That was in May and now we already have November. I feel guilty, but the reason for that is that we have been so busy all the summer. Yes – until now. And that is, in many ways, a good sign.
Where shall I begin from? Perhaps with the herb garden, because it has been as neglected as the blog.
I usually pre-plant vegetables indoors already from the end of April. Probably to say "usually" is not correct, because I have only done it the previous two years. It couldn't be done this year, as we had got an exciting job in Uppsala, where we had to be away from home for a whole week in May month.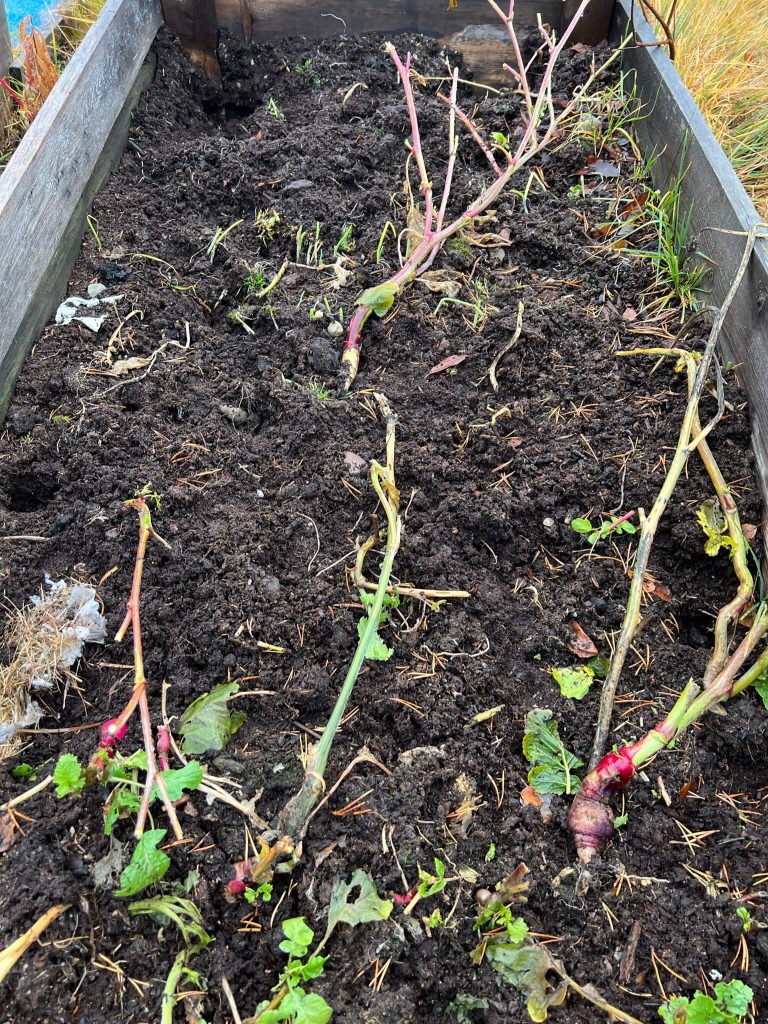 A week alone at home would be both too cold and of course everything would have dried out. The house can only be heated with the wood-burning stove, so it would easily be minus degrees inside the house. Instead of pre-sprouting, I sowed fast-growing vegetables. The salad turned out to be fine, the kale grew no more than 5 cm in height except for a single plant which was eaten by a deer, the radishes grew wildly. At least they were huge on the top, but the roots were microscopic, stringy, and bitter. The carrots again were planted too close to each other this year because I forgot to make more space between them, the strawberry bushes were eaten by animals except for two plants and the new plants from last year didn't really produce any berries. The spring onions didn't get thicker than a blade of grass, the beans withered and finally the peas, which became a success, but they weren't big enough when we traveled to Denmark and when we were back home 2 weeks later there was a night frost and that was it. In addition, there have been many mice in the soil around plants and the dogs were hunting the mice, so you can perhaps imagine what our vegetables area looked alike.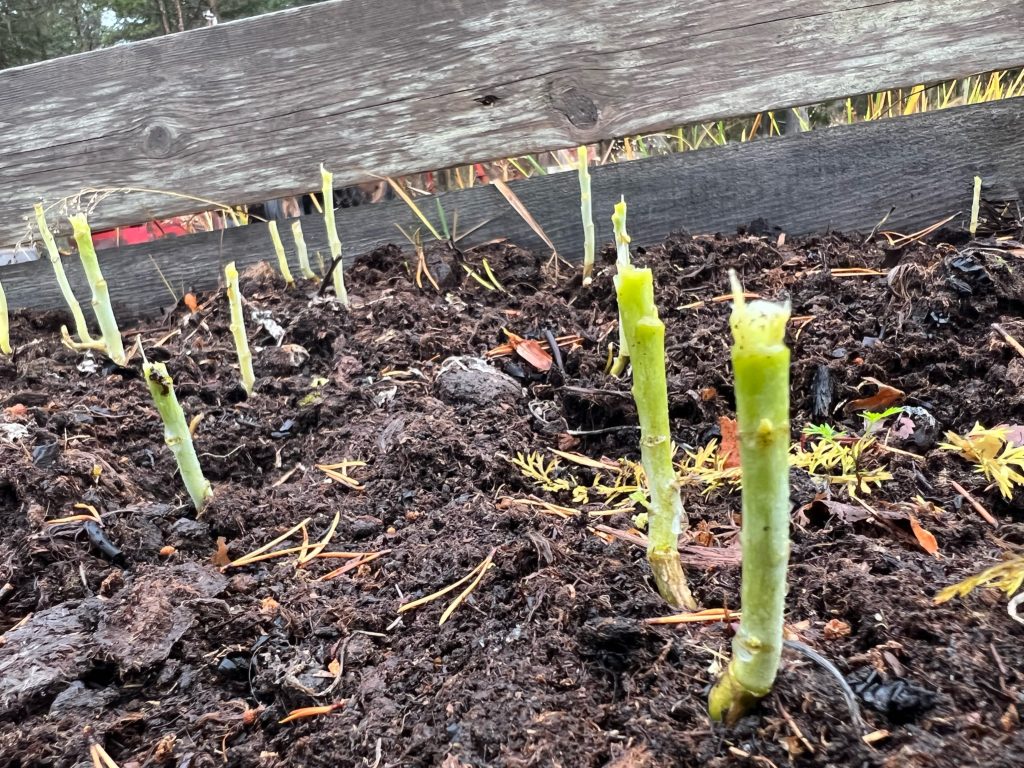 When I mention the dogs, most of you have already seen that our family has expanded. In May, we picked up Azzo when he was 12 weeks old. He is from a Swedish breeder who lives no more than 300 km from us. It was not in the plans at all that we should have another dog. Not at that moment anyway. I had a lot of contact with Azzos's breeder in connection with the dog we took care of at the end of winter. When we were on the way to hand over that dog in Stockholm, we drove by the breeder, who at that time had puppies. Not just puppies, but with a pedigree I found extremely interesting and puppies in the colors I had been interested in for a long time. We had fun with the puppies, and I told that we shouldn't have a puppy and the financial situation was not that good that we could afford a puppy, but I said on the way out of the door: "Let me know if there will be someone interested in Azzo". A week later the breeder wrote that someone from USA would like to have him and then I realized quite quickly that she shouldn't have him. I got some money back in taxes and a small job running the Instagram profile for the Danish company Langkilde og Søn, so I scraped the money together. And then he has become an ambassador together with his siblings for Essential foods and Non-stop Dogwear, so we have no bigger expenses for food and equipment with his arrival in our family.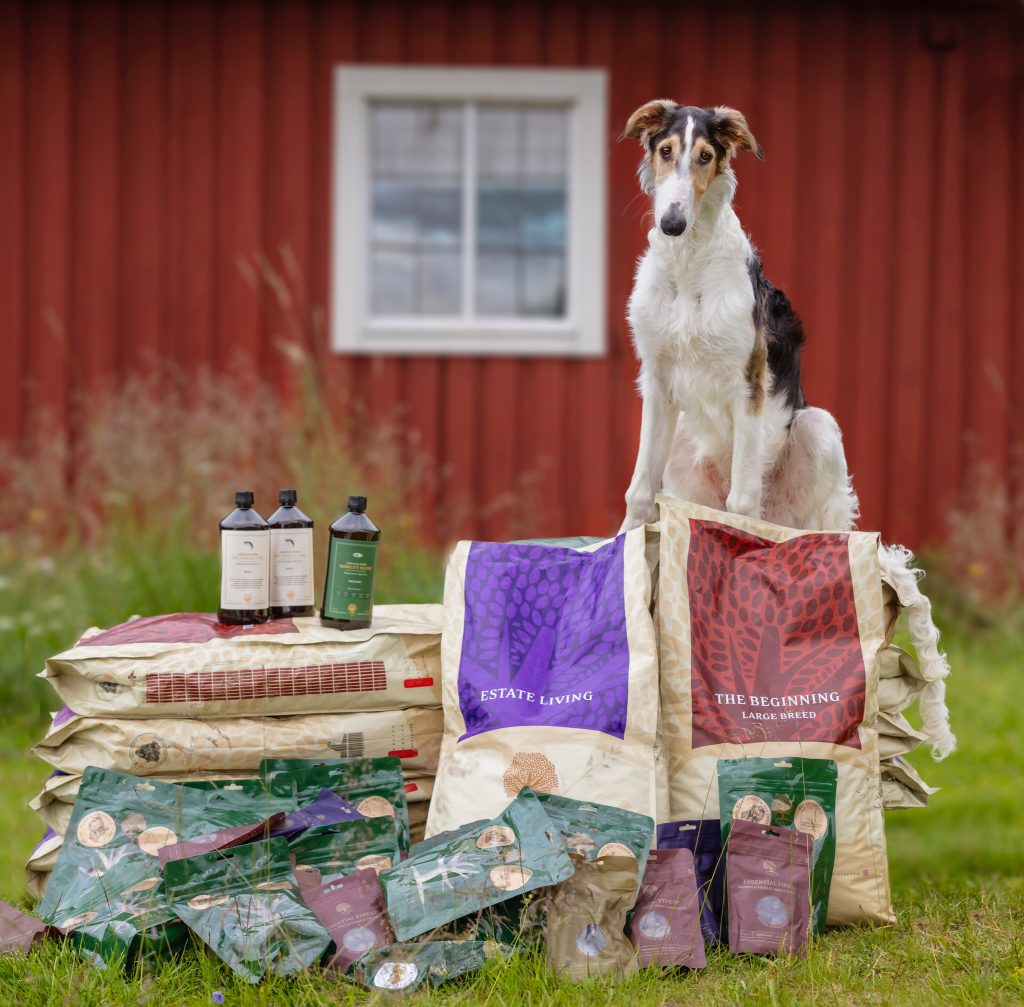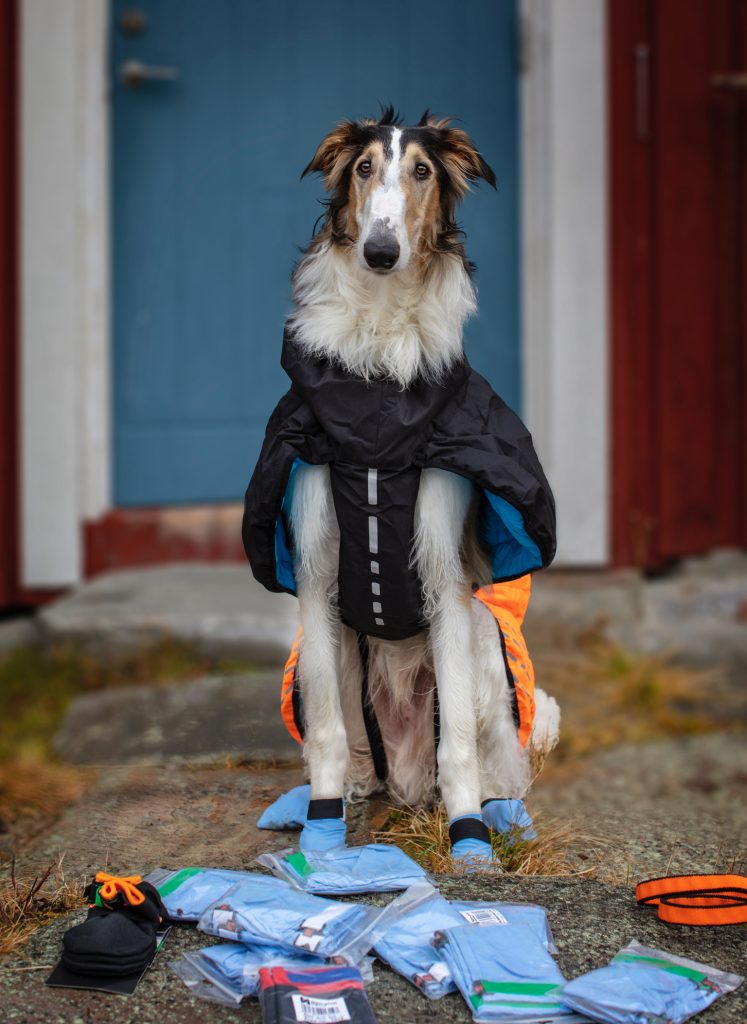 In addition, we changed insurance company from the extremely expensive "Agria" to "Folksam", so it ended up being the same price for three dogs as we had for two. That was the practical side of the story.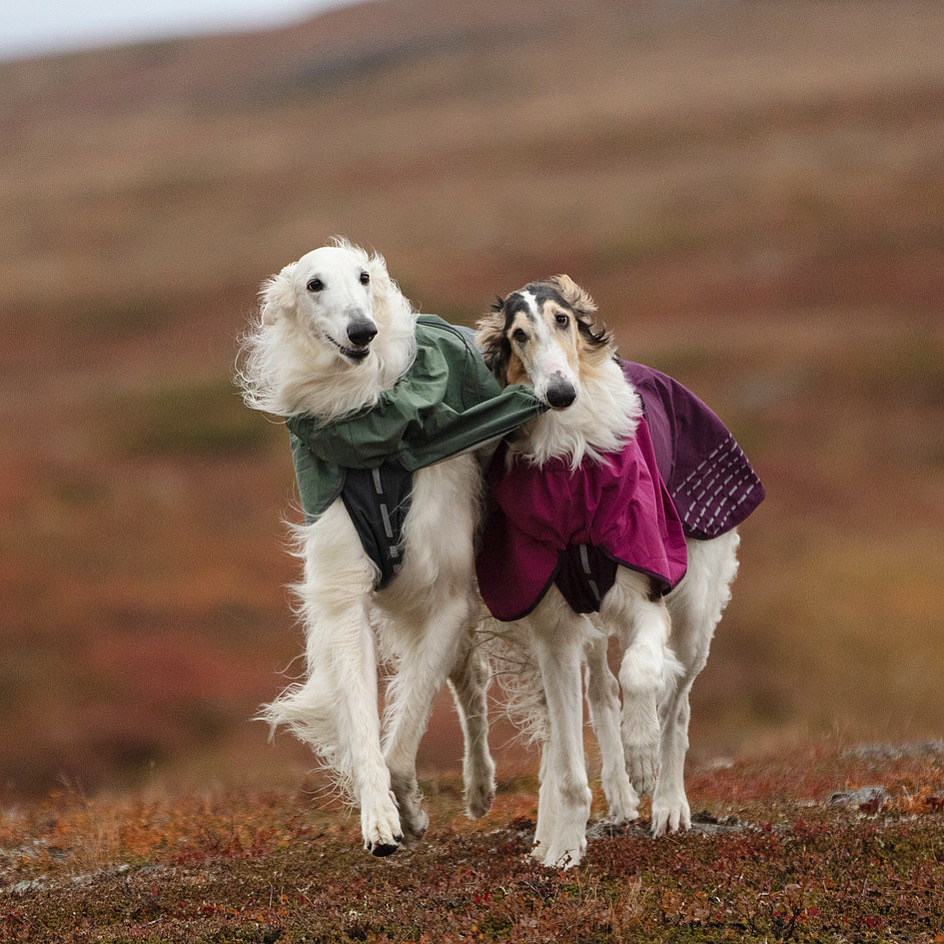 Azzo is a beautiful one and he has a wonderful temperament and then he steals food completely unrestrained. In return, it has taught us to tidy up and keep the cupboards closed. But once it went wrong. In an unguarded moment, he ate 300 grams of walnuts mixed with onions. Fortunately, it happened while we were on holiday in Denmark and the vet was a few kilometers away. He was given a medicine making him throw up, and then he was otherwise ready to eat again… He thrives very well with the others and especially he and Láska play together an incredible amount of time.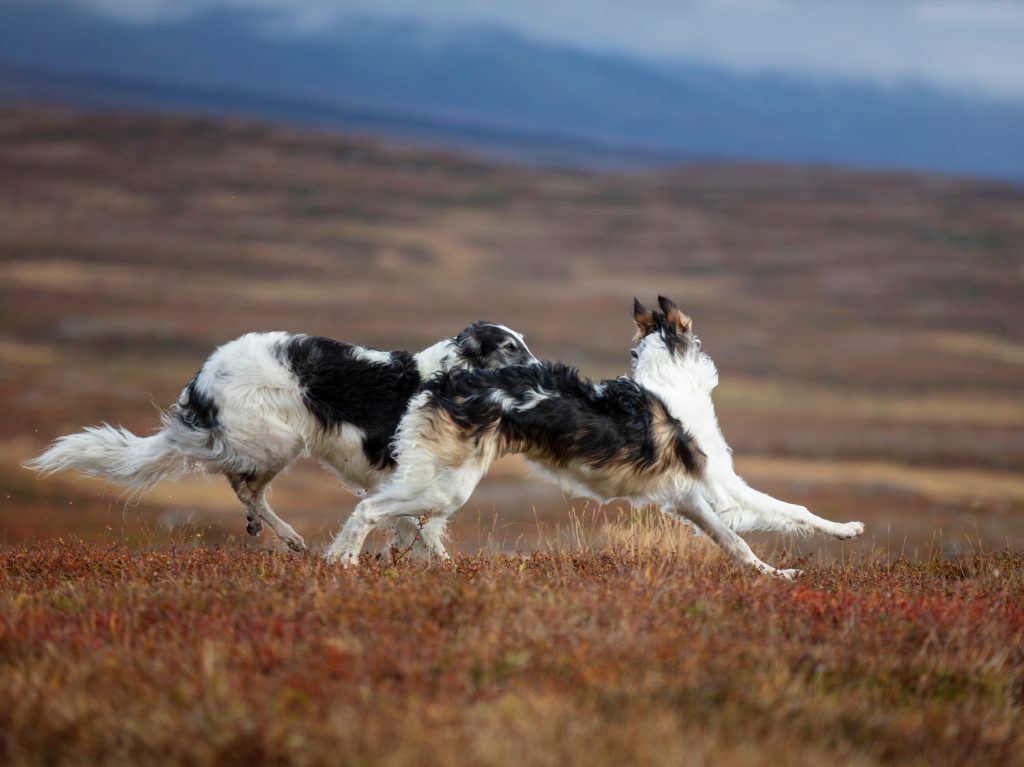 Of course, it has been a bit of a challenge to bring a puppy along to our shooting pojects. We had him for 10 days and then we had to drive to Uppsala for one week project. He managed the trip incredibly well. A lot of driving and waiting in the car. It was mostly me who had to work so that Orest could be with the dogs. I had to photograph fences. It sounds a bit special, but I learned that there are an incredible number of types of fences, skates, and gates as well as motorized gates. Horse fences, wild boar fences, industrial fences, etc. The pictures are to be used for a website that Orest is going to make.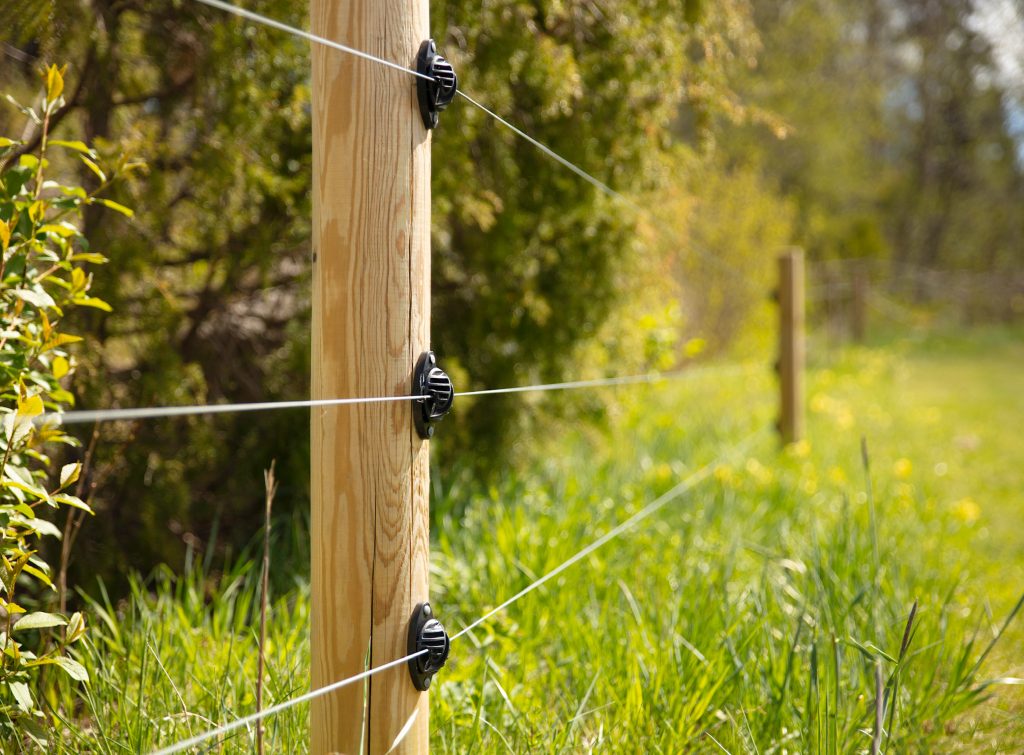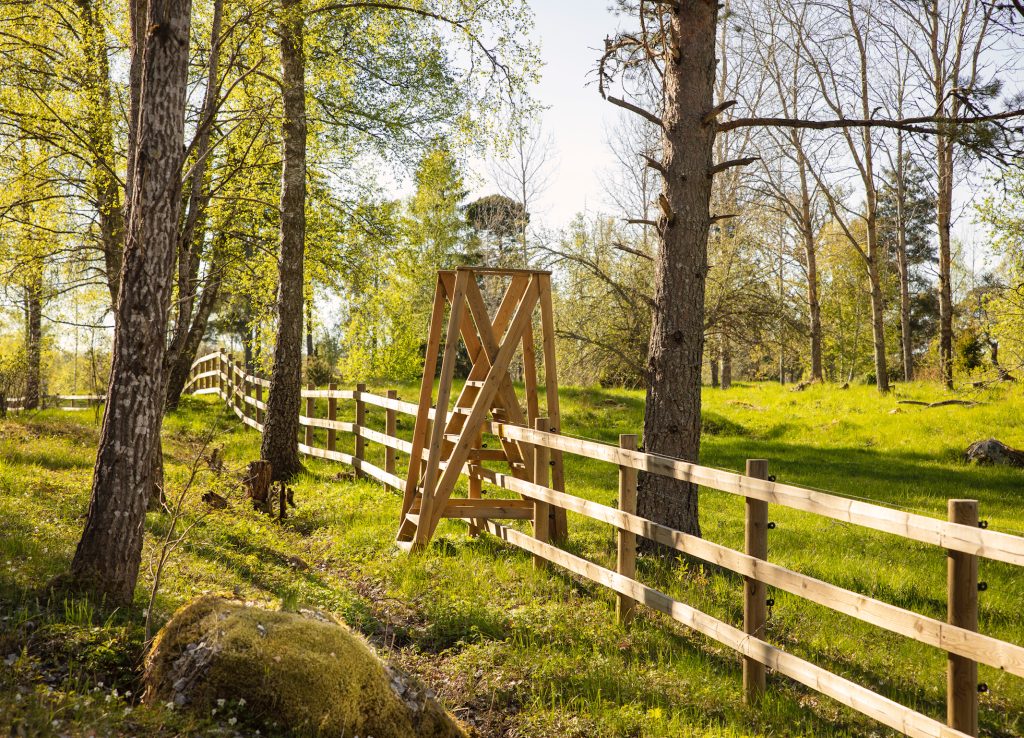 Just two weeks later we were going to Swedish region Dalsland and worked on creating cisual content for their annual tourist magazine. With a Láska in heat, a puppy, and a male dog… I am deeply grateful that our partners at Visit Dalsland are the most dog-friendly people. This year, it was mostly photography content they needed so Orest could take care of the dogs again. He only had to make a few aerial video captions. It's always great to work for them and you get so many wonderful and fun experiences home. Looking forward to seeing next year's magazine.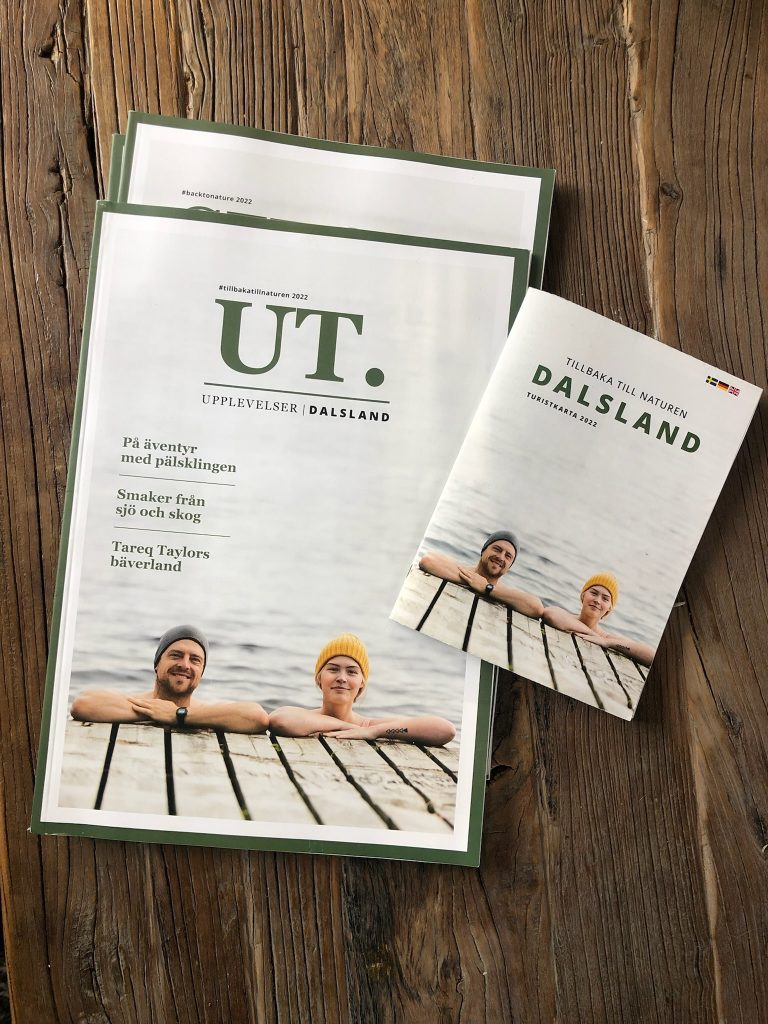 The next project in our calendar was at home, but to be honest it was a project, where we had a full responsibility for. We had to create two commercials and photography content for the Scottish company Ooni, which produces pizza ovens. It was an absolutely cool project, where we were both responsible for creating the stories, filming and editing.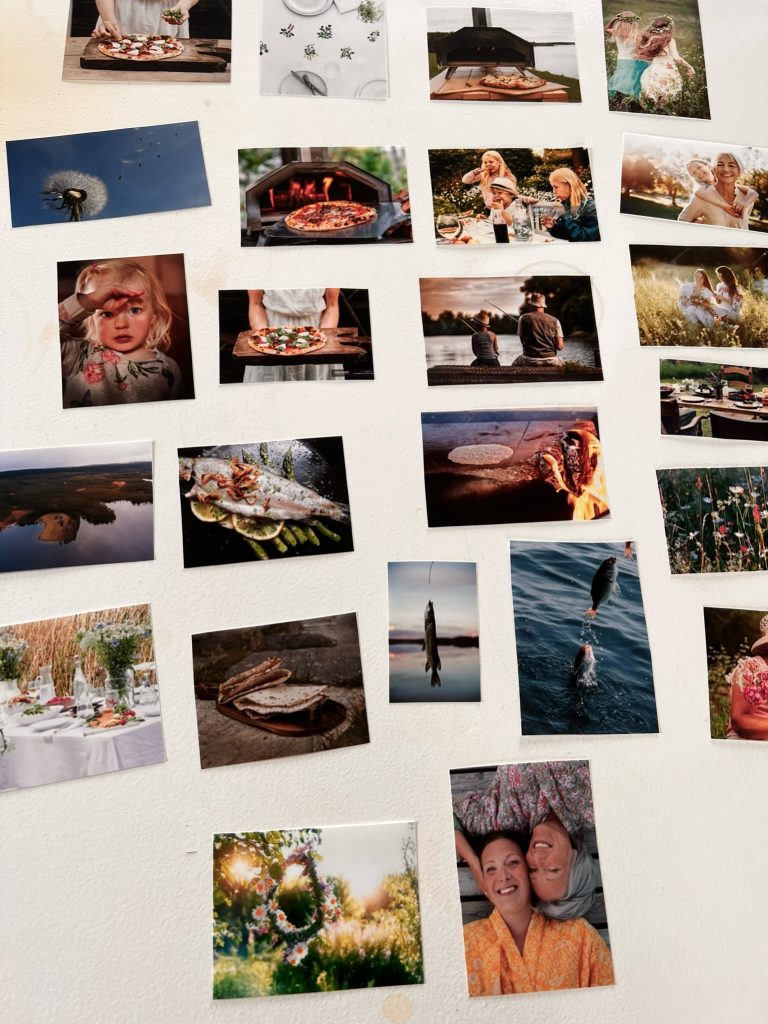 To be more precise – Orest was responsible for that part. We developed the story together and we had a freedom to act. We selected a team of 6 persons from the local community which consisted of 5 actors and a cook who also became a director's assistant. The client became happy with the products, and it will be published in their products campaign next year around midsummer. Unfortunately, I cannot show you the films here, but you must be allowed to see a single photo. Possibly we will make films for them again this winter – at least they are keen to hear about our ideas based on our lifestyle. We hope it will result in new collaboration.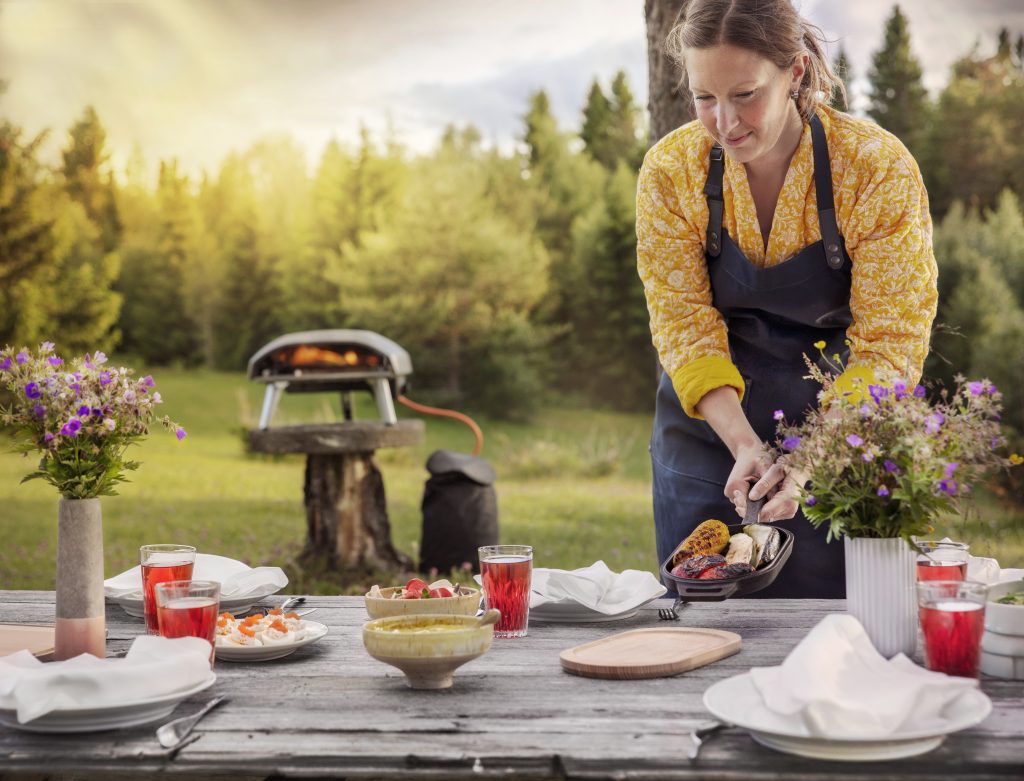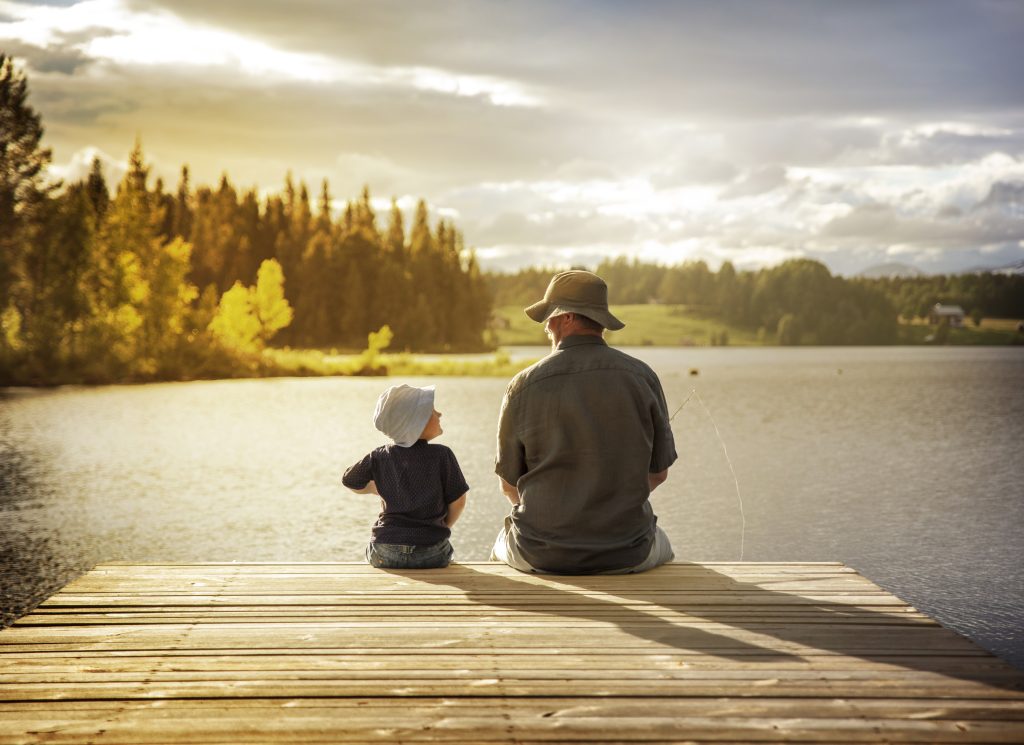 In addition to these three projects, we spent time on preparing firewood, painting the neighbor's house in exchange for a wilderness bath (hot tub), running our rental house and meeting interesting guests, working on my exhibition at "Viborg Kunsthal" in May month next year. And when we traveled to Denmark at the end of August we really hadn't had a single weekend off since May.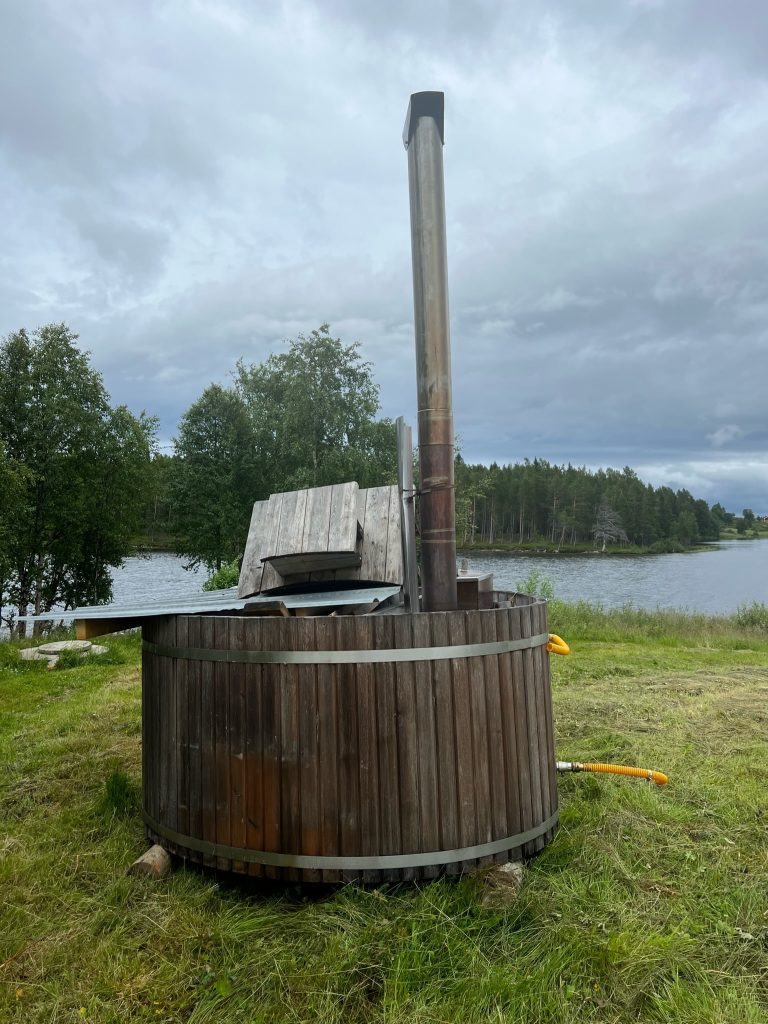 We were in Denmark for 2 weeks. The first 10 days we stayed at one summer house in Gilleleje, which my friend and her husband generously lent us. The most beautiful summer house with a view over the sea. It was the ultimate luxury, and we are eternally grateful for that experience. It was a much-needed vacation break and it was a great time meeting with our good friends. The last 4 days we stayed at another location where we had to film and photograph for our regular partners Langkilde and Søn.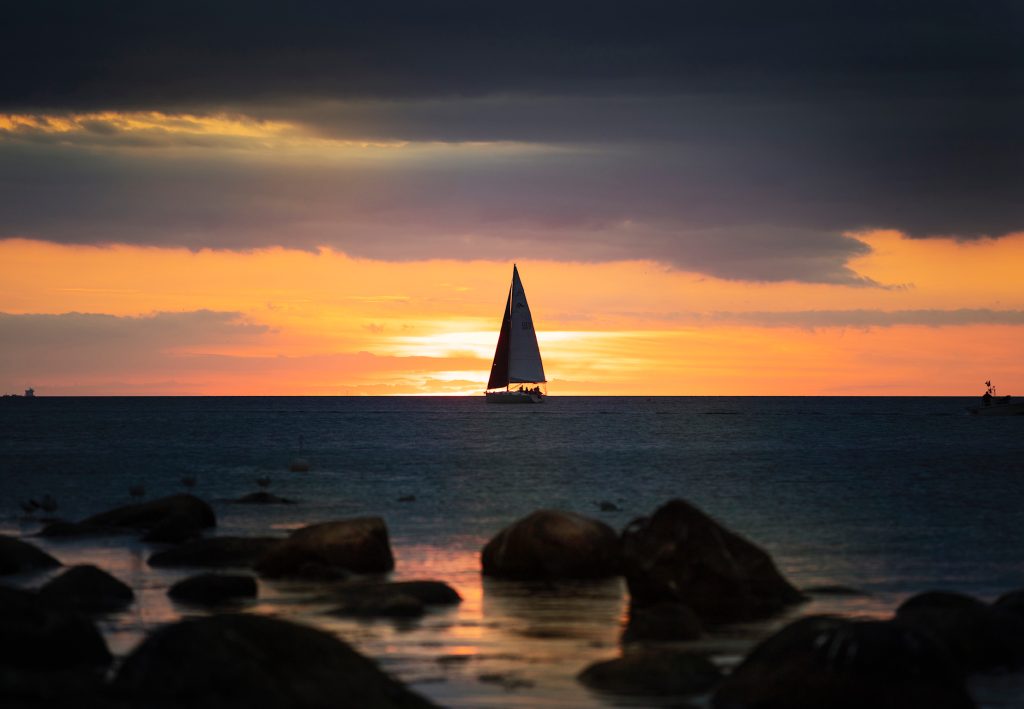 It was also a part of working together with them that I spent 10 days in Vietnam. They have a long term collaboration (for over 20 years) with one sewing production company in the country. A big contrast from life in Hanoi to life in the wilderness, but a wonderful trip in the lovely company.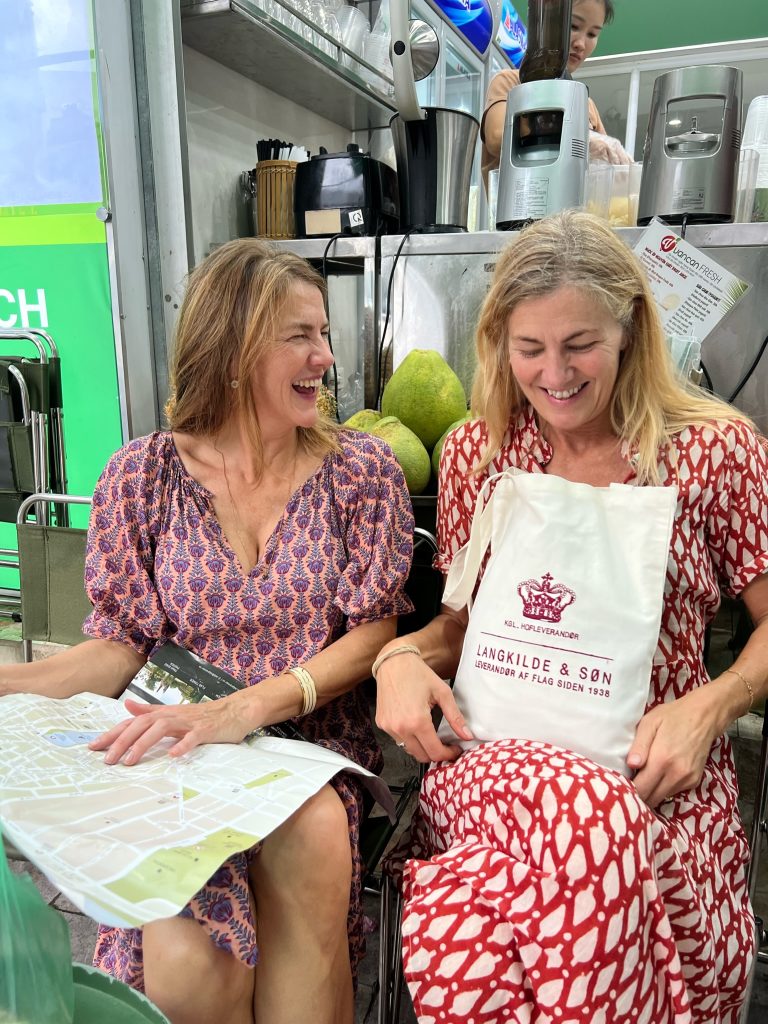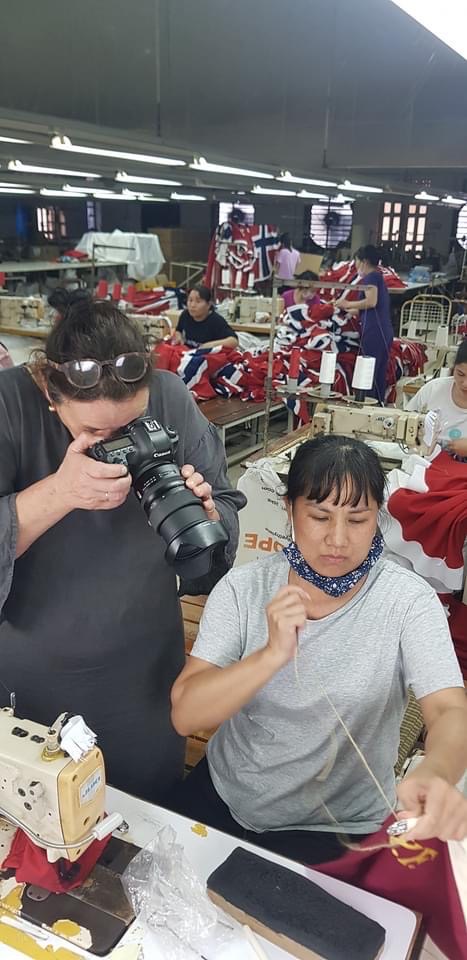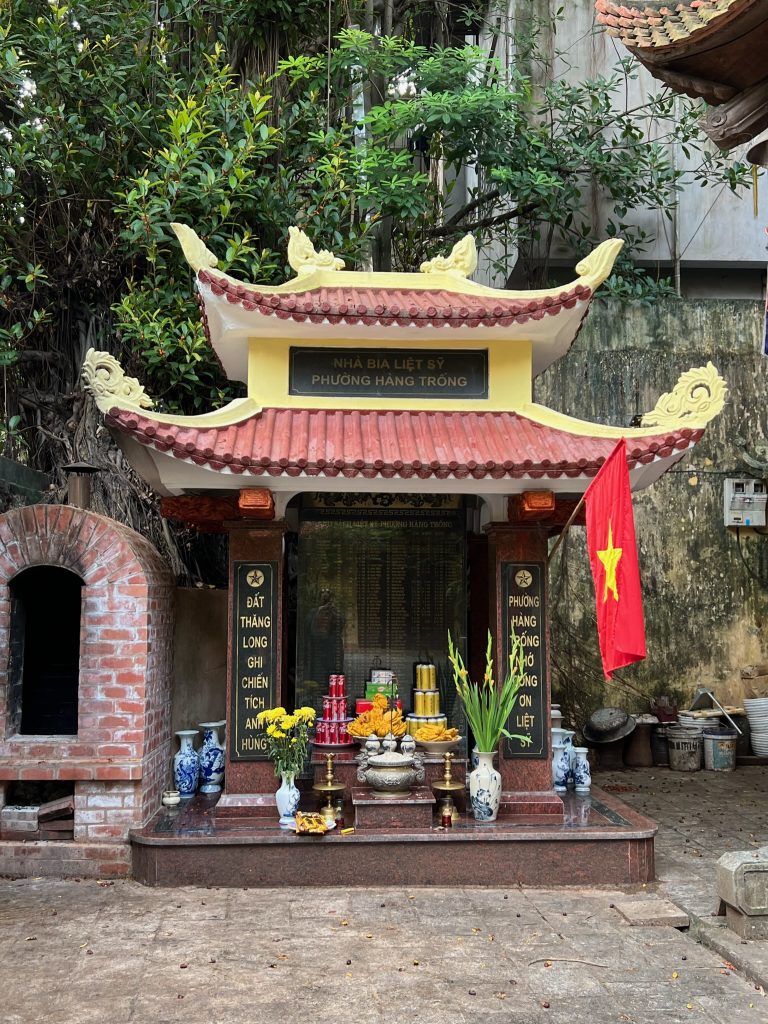 On the work front, it has been a really good year – soon we will have to look at the annual accountings and our income as well as expenses has increased from last year. This means we can invest in a better solar panels system so the studio will function much better. It will let us to run the computer uninterrupted, the lamps can run and other technology we use in our work can work with no lack of electricity during the process as it has been the case so far. It will be a huge "workflow" improvement.
Of course, it has not been unconditionally positive, although many positive things have happened since the last blog. The war in Ukraine looms like a heavy shadow and every morning the news is the first thing on one's mind. The whole Orest's family is living in western Ukraine, which is considered as more stable part of the country. The family members have no plans to flee, but they have air raids every day and they never know what the future looks like. Will Russia bomb and fully destroy the energy infrastructure leaving civilians without electricity and indoors heating? Will there be water? Will they be alive?
It is difficult, especially for Orest, to navigate from a distance and to control the anger he has against the regime in Russia and difficult to find a place to place with the anxiety about the future.
And I was refused an art project support for the exhibition at Viborg Art hall, which has really hurt my project work. It is a super important exhibition for me, and the rejection makes me lose a bit of courage and for some moments doubt whether it can be carried out. Other moments I look at it more positively, but if I don't get support from other foundations, the cost of the artworks will have to be reduced significantly and that will negatively affect the final products, as well as I won't be able to show as many works as I have planned.
But I never give up and, in my world, anything can work out. Including this exhibition. I am happy and excited about it will become reality.
I don't know if I dare to promise that it won't be half a year before the next blog, but I know Orest has a topic about the forest industry that he wants to write about.
Also I must admit that our Sunday-nice-in-clothes evenings have been a little bit neglected due to constant work and puppy, but they must be resumed as soon as possible.