Spring has come again and we enjoy that the snow is starting to melt and that days are longer than nights. The earth and the colors appear from under the snow. I miss very much the colors when we come to this time of year and everything has been white for a very-very long time. It is the absence of colors that I think is the biggest challenge for me. Not the cold or the short days, but the absence of the colors. I can feel completely euphoric when I see the first spot of soil and grass.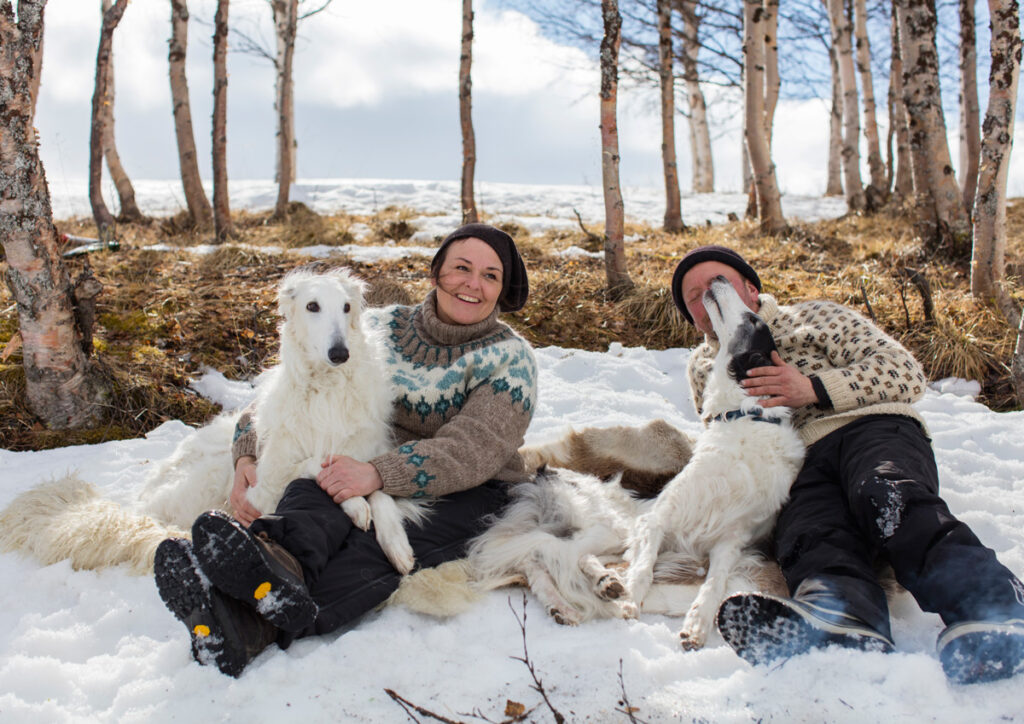 Another strong sign of spring is when the Sami people move their reindeers down from the mountains to their calving areas. This is one of my favorite moments. Seeing hundreds of reindeers cross the frozen lake in one large herd.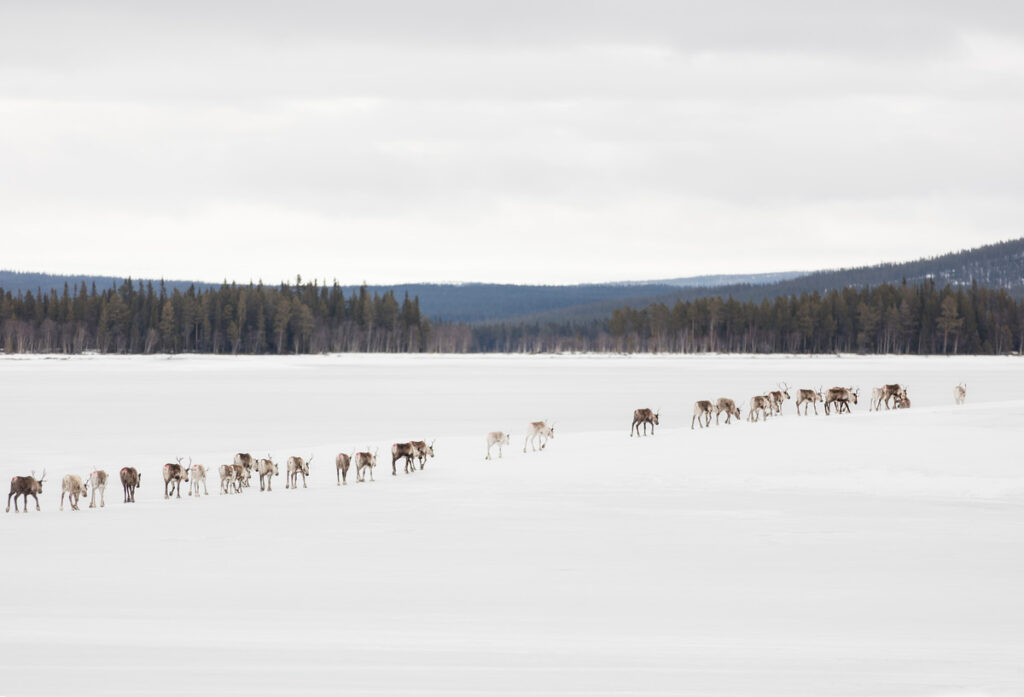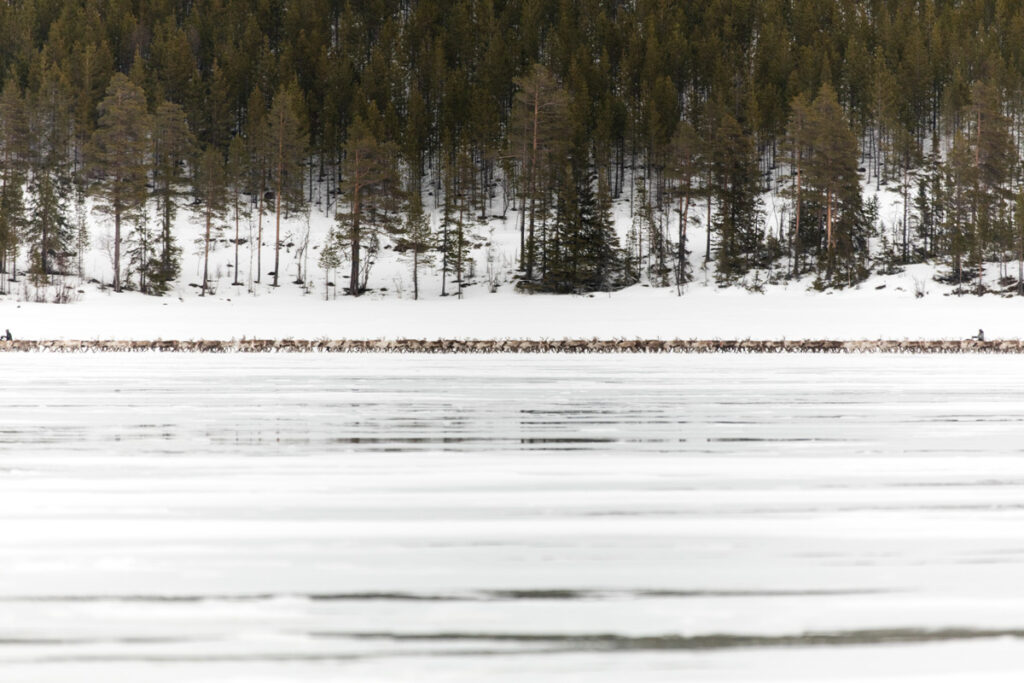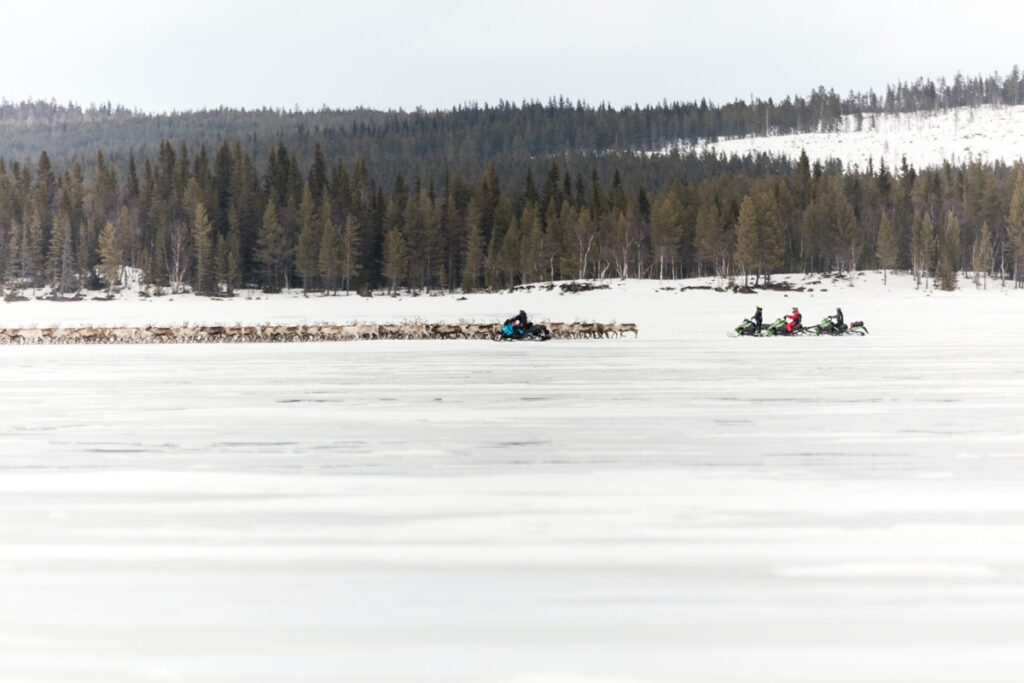 In April, the cranes also arrive and so do the great singing swans. April is also the month where, the bears wake up from their winter hibernation. They have youngsters with and there is no vegetable food for them to find, so we definitely need to be more careful when we move in the forest. I can feel the body is a little more on alert when you hear a sound from the forest. The dogs must be on a leash unless the area has been examined.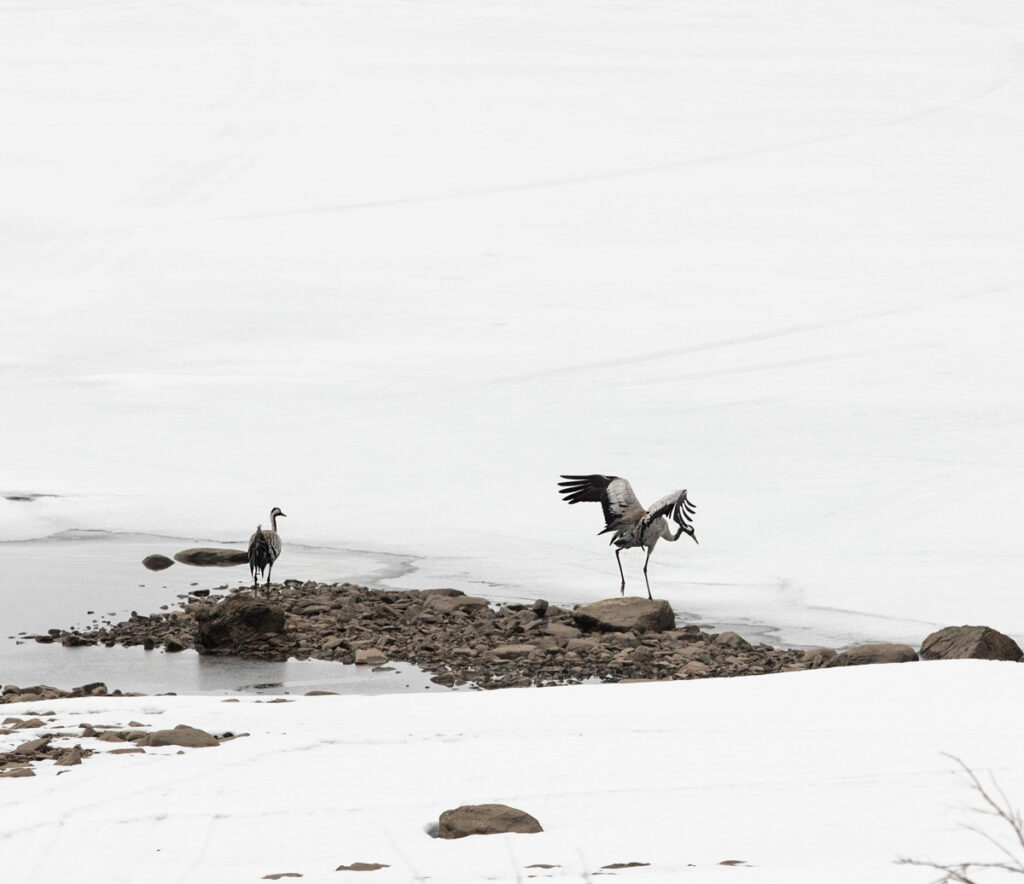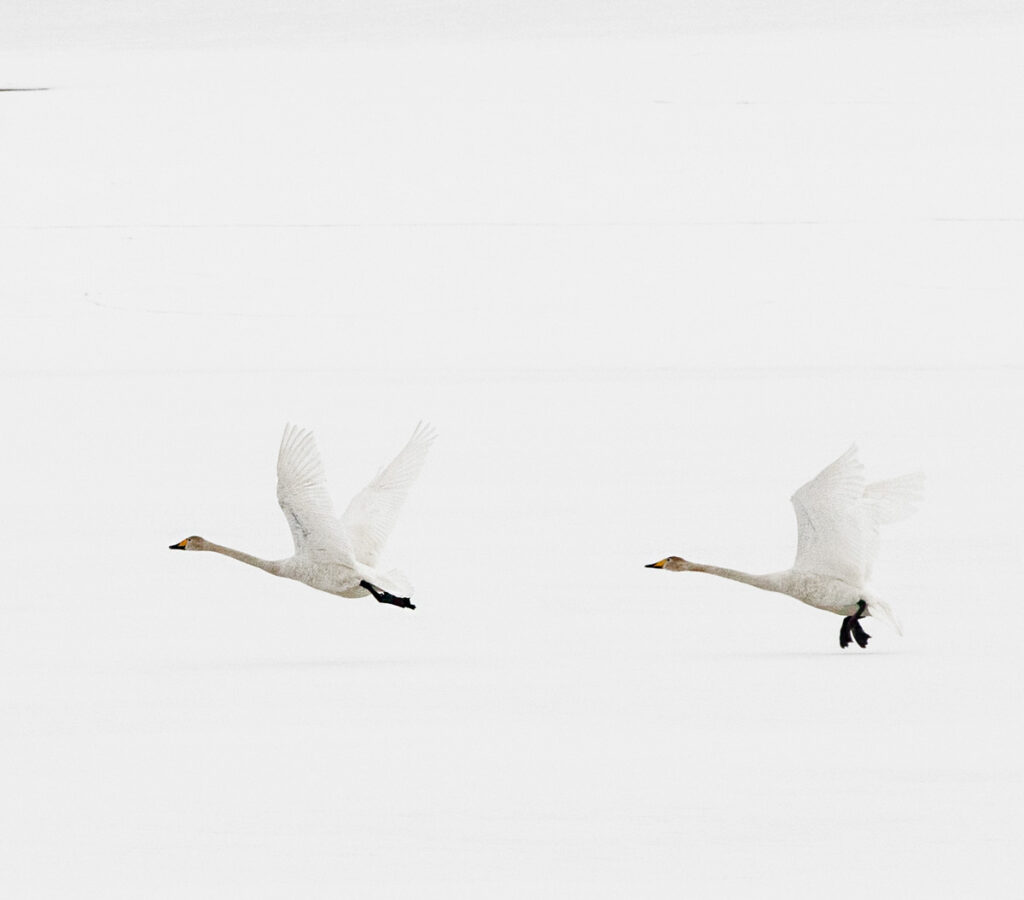 And to our great joy, small buds have appeared in the three birch trees we planted in the autumn. I had never thought so, because we had destroyed most of the big roots when we dug them up. But it gets so nice when leaves will appear. The birch trees usually spring out in late May here.
Even though I come from a gardening family, I do not have "green fingers" and growing my own vegetables is for me a learning process. Last year I made the mistake of sowing my vegetables way too late. Because the summer is so short, you have to sow plants indoors before getting the germinated vegetables in the ground when there are no more night frost forecasts. It is usually not before June. This year I have propagated much earlier and hope to get a little bigger vegetables when we reach August. The leeks and beets were miniature vegetables last year, while the kale and lettuce grew fine and large. It is unusually delicious with fresh vegetables when you can't expect to find fresh vegetables in local stores. This year I have sown beets, lots of kale, leeks, lettuce, horse beans and artichokes (which may have been sown too late though). The carrots are planted out directly in the ground and so do the potatoes. Of course, we also need herbs like parsley, rosemary and chives.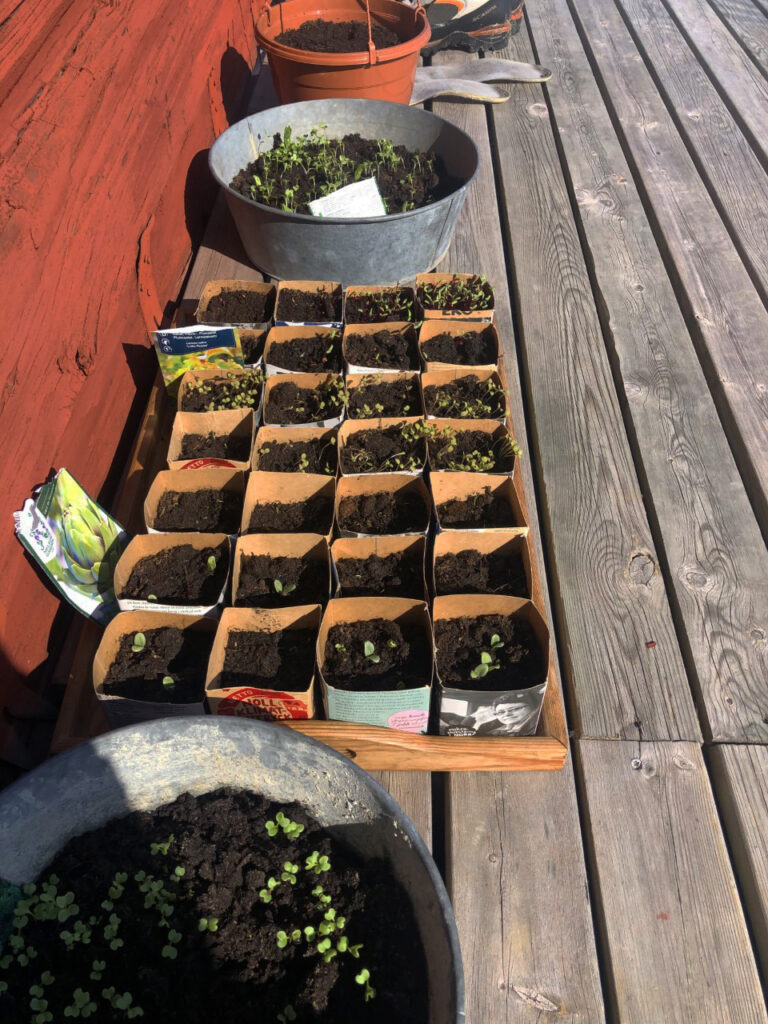 If it is a success, it will never be known whether the range will be expanded next year. I would like to try my luck with cabbage too.
Spring has also brought Covid-19 here. So far we have been living distant to the virus that has affected the whole world and we have lived as if the world has not changed at all. It was a bit of an eye opener and one suddenly became aware of one's and others' actions. Fortunately, there were only two small outbreaks and no serious illnesses.
Since I work as a substitute at the small school in the neighboring village, I had a daily contact with people during that period.
I have been lucky enough to get a small temporary job at the local school, where I do a little bit of everything- cooking in the kitchen, working in the kindergarten and at the after-school center, teaching visual arts and little cleaning. It is super cozy and there are only 14 children divided between school students and kindergarten children. It also provides some security on the economic front after a slightly harsh fall and winter periods.
We have also had a couple of really exciting assignments. Orest has made a film for the fishing association's website. You can see it here below and visit their website on www.storsjofisk.se .
We have made pictures and small videos of the Nordic countries' flags for the Danish company Langkilde & Søn. Now there is not a single flagpole in the whole area we have not noticed or borrowed. We have to make new flag pictures in the summer country, so it is a task we are very much looking forward to work with.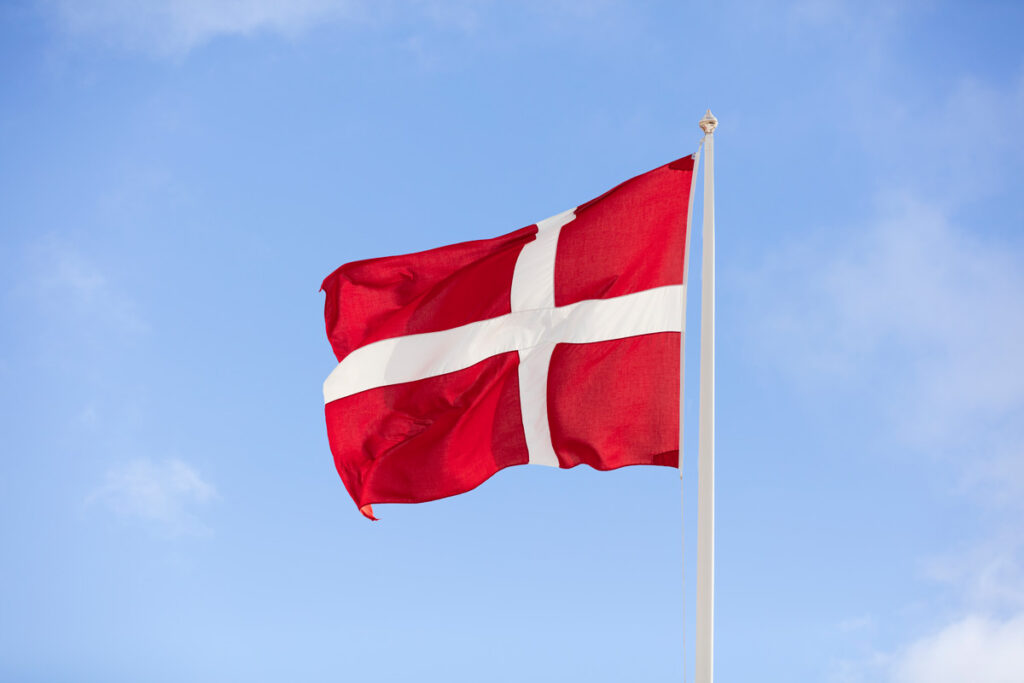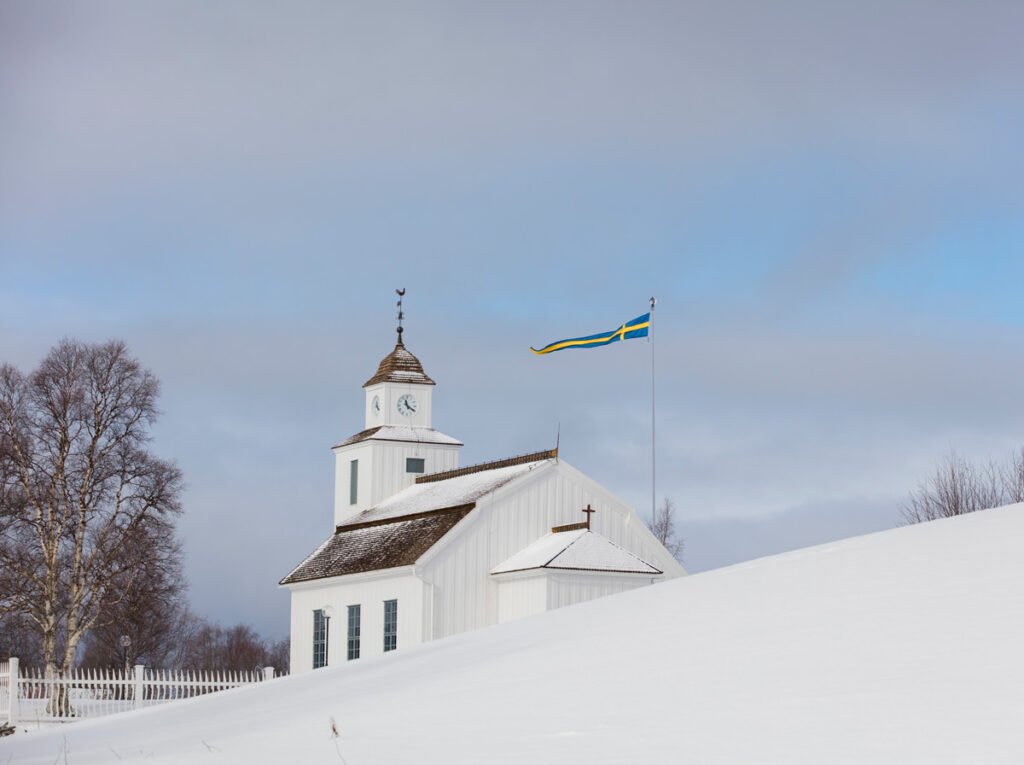 We have also started with a little spring-cleaning in the garden. We have felled quite a few trees again this year. Even though we felled about 100 small trees last year, there is still a need to thin out a bit so that the remaining ones can grow larger. And in a few weeks, the snow will hopefully melt so much that we can burn twigs and branches and other wood waste.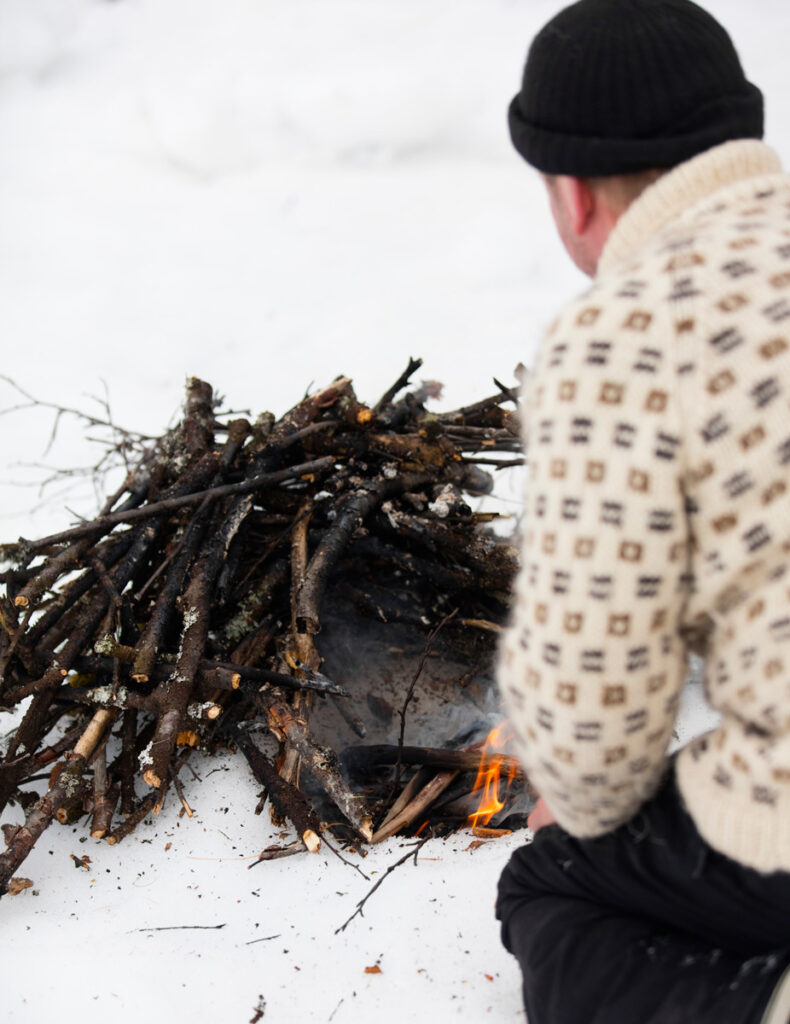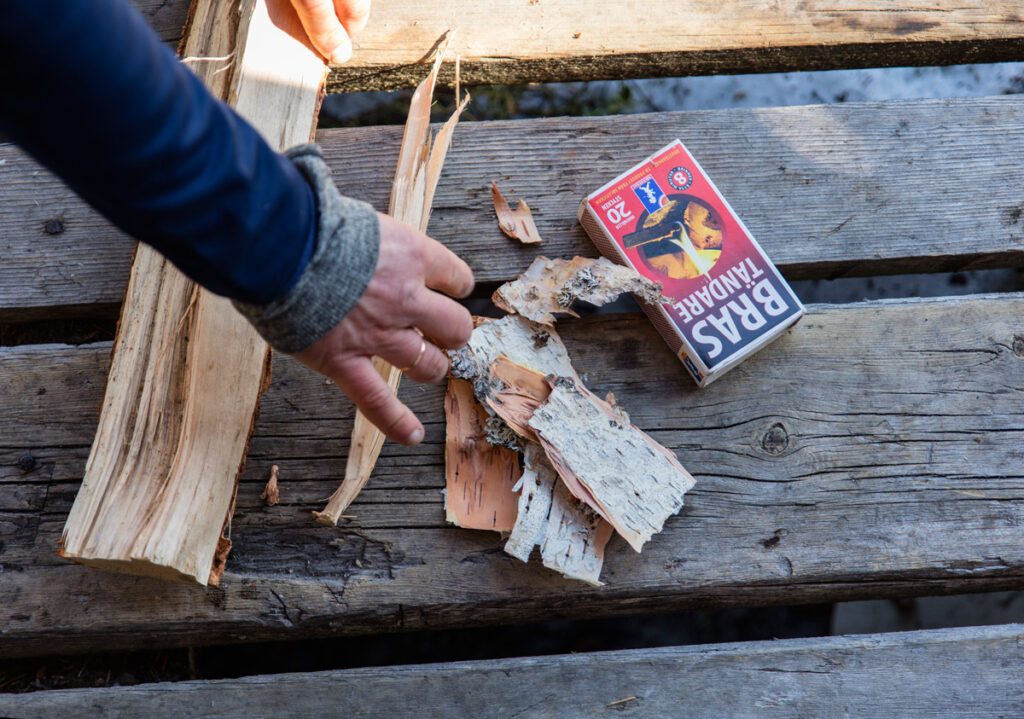 When the heat comes we also get running water back in the house. It is a luxury that one learns to appreciate very much living this lifestyle. We look forward to the summer and to meeting the guests who already have booked our guesthouse. If you have considered visiting us, there are still weeks available and Orest has created a website thegreenfootprint.se where you can read more about what we can offer to our guests.
And then we have another good news to share. Our first financial result in our little company Big Lake Media.se have gone in plus. Not much, but still with a profit. This is very good as it is the company's first year. But before we got there, the whole that financial accounting could cost us our marriage. We did not really have a system, no experience in the "art of accounting" in a new for us taxation system and unknown Swedish words. But it was like it was sent from heaven, we came in contact with someone who has a "cottage" some distance from us. She is an accountant, and she has simply helped us so much – both with reporting VAT and tax. We would not have been able to do it without her help and we had no money to hire an accounting service on market.
Enjoy the last month of spring. May is the month of silence here – no snowmobiles, as the ice is too unsafe to cross the lake to our side, no boats and no cars on our side of lake. It's not because there are many cars passing by on the gravel road close to us, but it is so quiet here and you only hear the birds. We have a bird that sounds like a computer game. This year I have to find out which bird it is.