Summer is already over. The same is autumn and winter have already been on visit couple of times. I would have written one or more blogs during the summer, but I simply wasn't been able to find time for this. I apologize a lot to those who have been waiting for an update from us and those who have thought they had missed a blog and spent time looking for it. So much has happened and we have been insanely busy all summer. But it has been an absolutely fantastic summer – both weather and our work. After being so financially distressed last winter and early spring, we are slowly beginning to believe that we can succeed in getting established and that our company will run for us.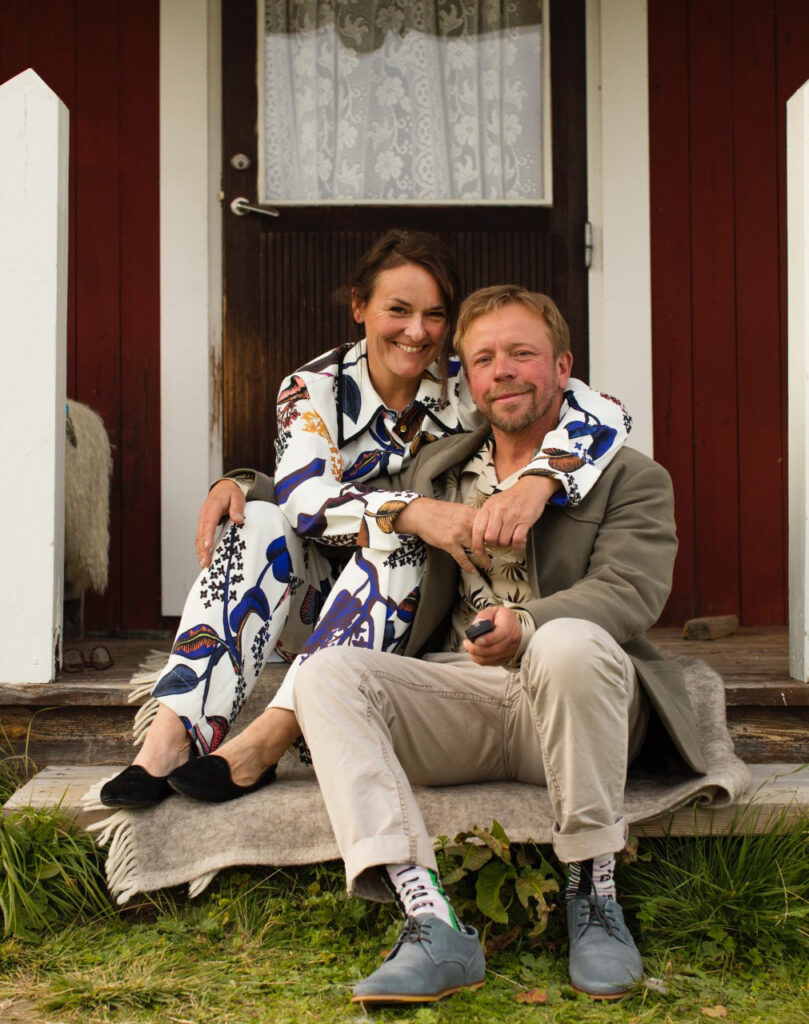 This blog is a throwback to the last six months of our life and tells about what we have done until today. It's been so long since I've written last so I barely remember where I left off, but I start in the late spring when we had our first rental guests.
The plans for the artist refuge are still on standby, as we do not know what will happen with the luxury hotel on the island in front of our home. So we decided to rent a guesthouse to those who want to live "off-grid" in the middle of the Swedish wilderness. And there were a lot of people who wanted to do so! It otherwise looked questionable in the spring, when we did not have very many bookings and some of the existing bookings were canceled again. But by the time we got to May, the house was pretty much booked through the whole summer. And we are only talking about a single day in the high season that was not booked, except for a few weeks in September.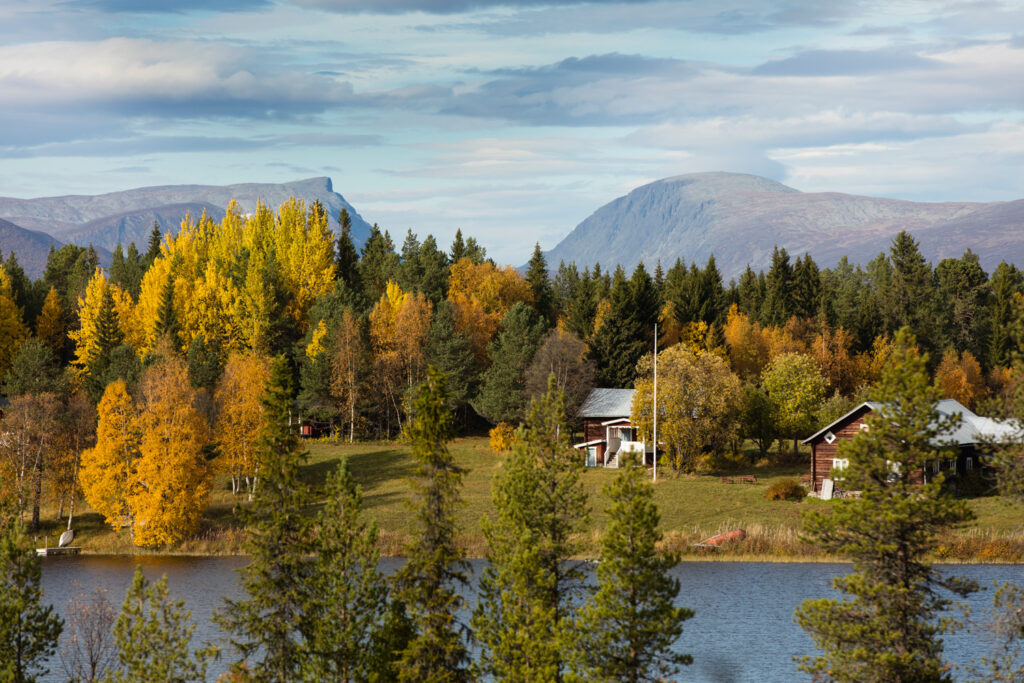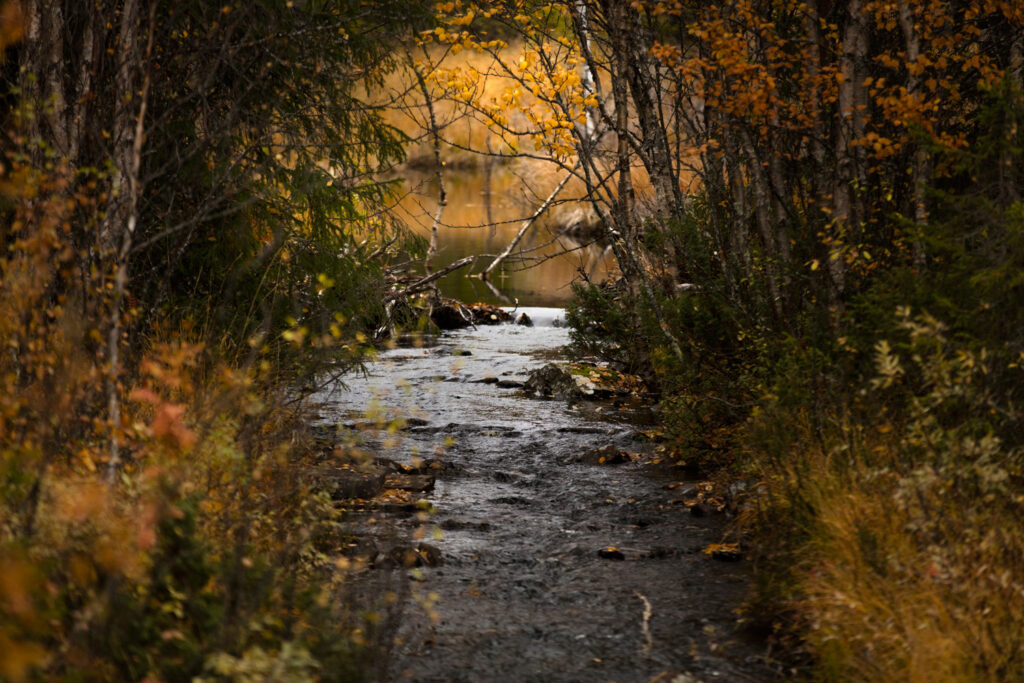 September is one of our favorite months, so we are hoping for more guests next year that month. September is perfect for mountain hiking and at the same time the landscapes are insanely beautiful and colorful.
Our first guests arrived at the end of May and already a few hours after they had returned home, they booked another week at the end of August. Some wonderful people with whom we had gradually developed a good and friendly relationship. Overall we have had some absolutely amazing guests. With some of them we interacted really much, less with others but there weren't any bad experiences and most of the guests were open and interested in the place and our lifestyle. We already have bookings for two months for the coming summer made by our "returning guests". We take this as a very positive sign, and as an expression that people have been happy with their stay. We also got rid of some prejudices about fishermen. What we thought would be some young men drinking lots of beer turned out to be the biggest nature lovers and very environmentally conscious people. Great when you get an insight into other people's passions and even learn new things by yourself. A fisherman even made the finest flies hooks from our dogs' fur.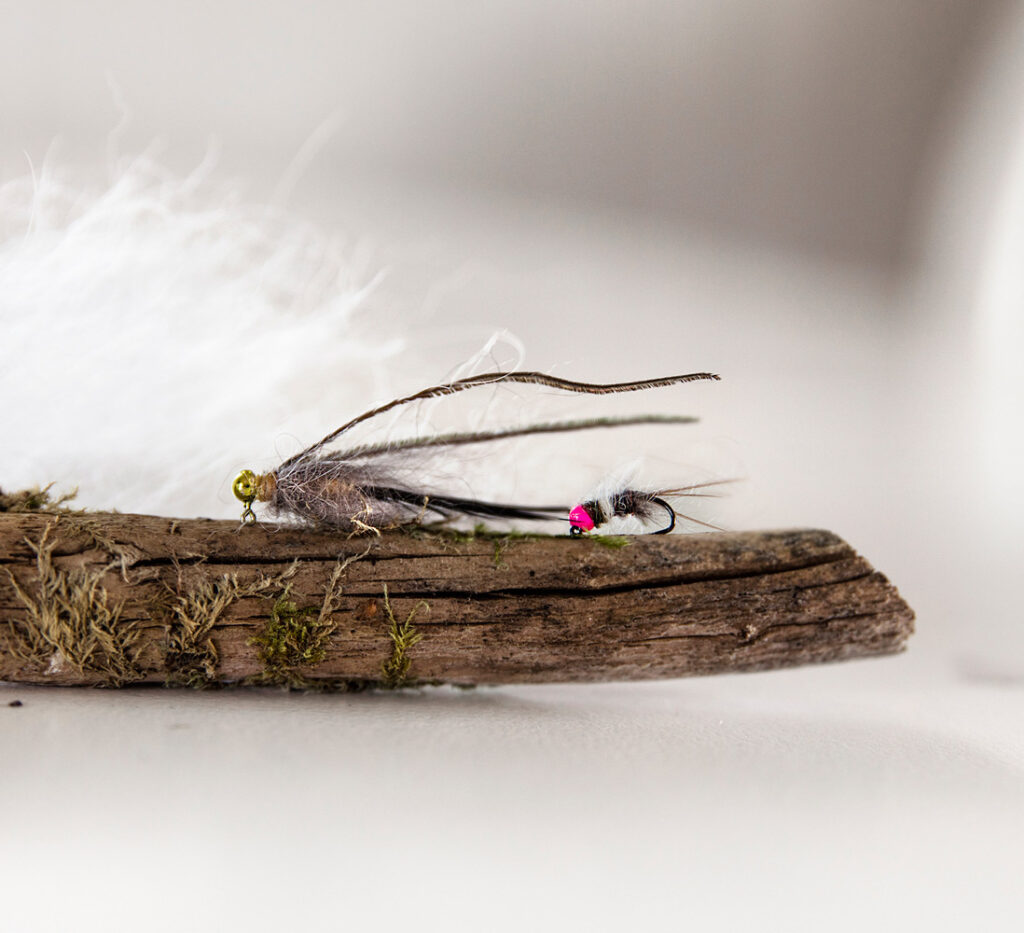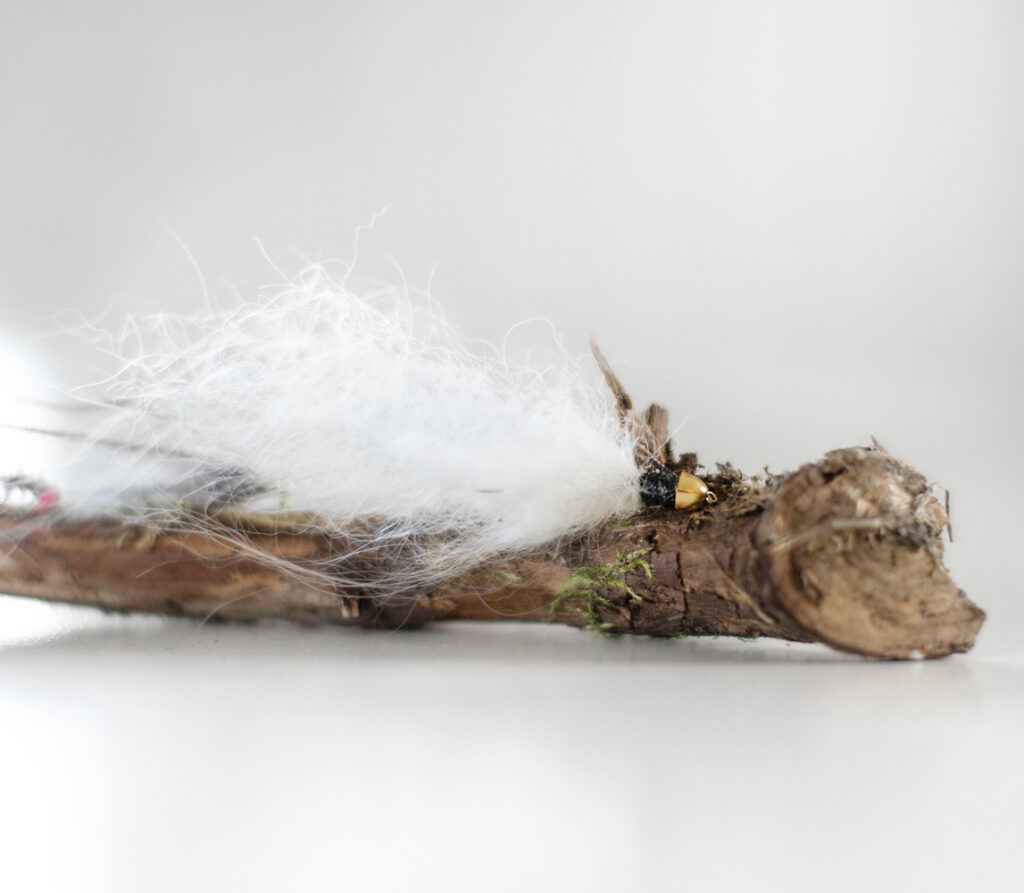 In June we traveled to Denmark for two weeks to work. It was two wonderful weeks of sun and heat. And one of the best partners we have worked with. We first had to photograph and film in the North Jutland – Skagen and Lønstrup.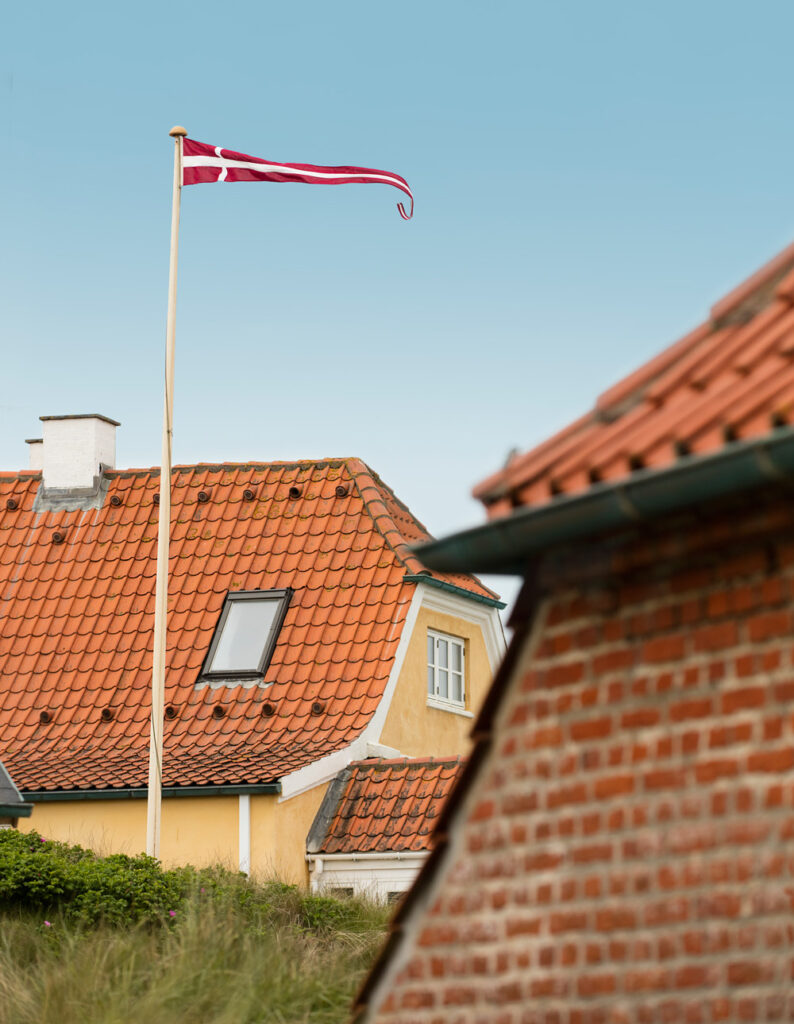 Then we went to Copenhagen to make further recordings for the Danish company Langkilde og Søn. A brand we have worked with a lot over the last year. It has been a real pleasure for us. I have been allowed to post some pictures of their products, so you can see what both we and they do.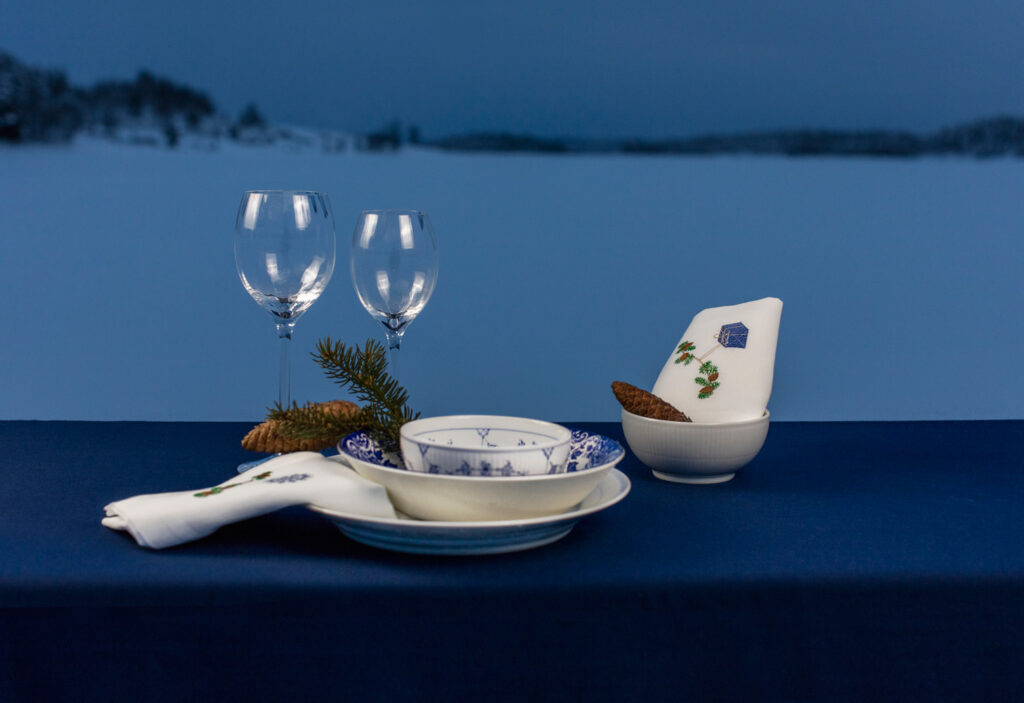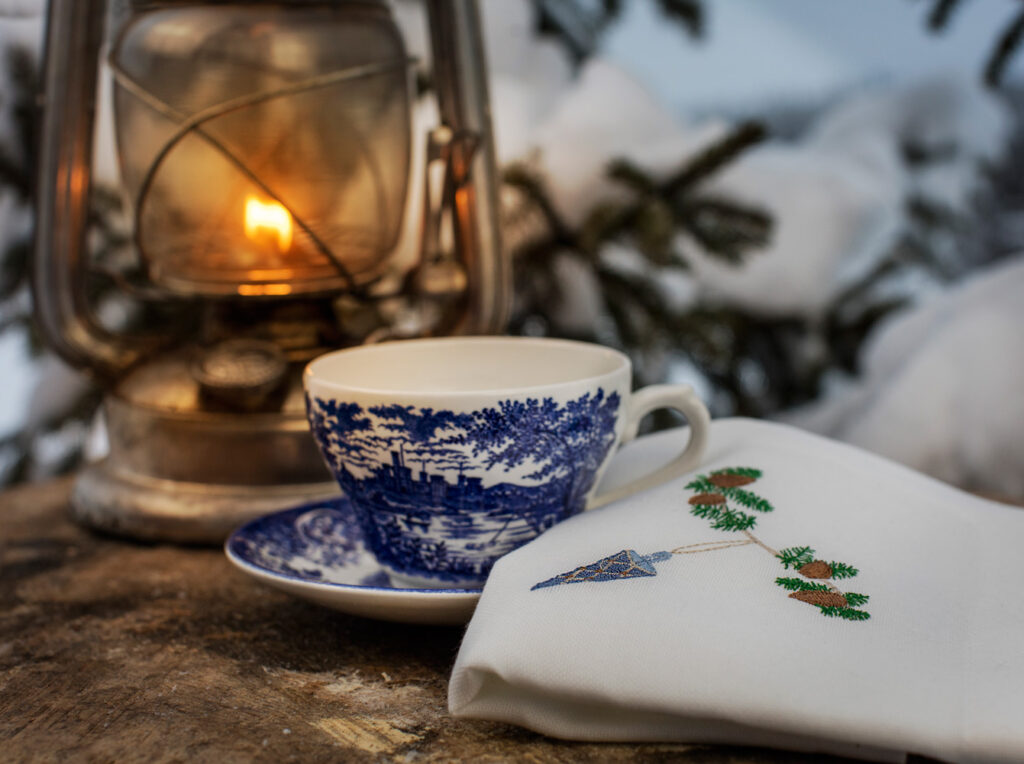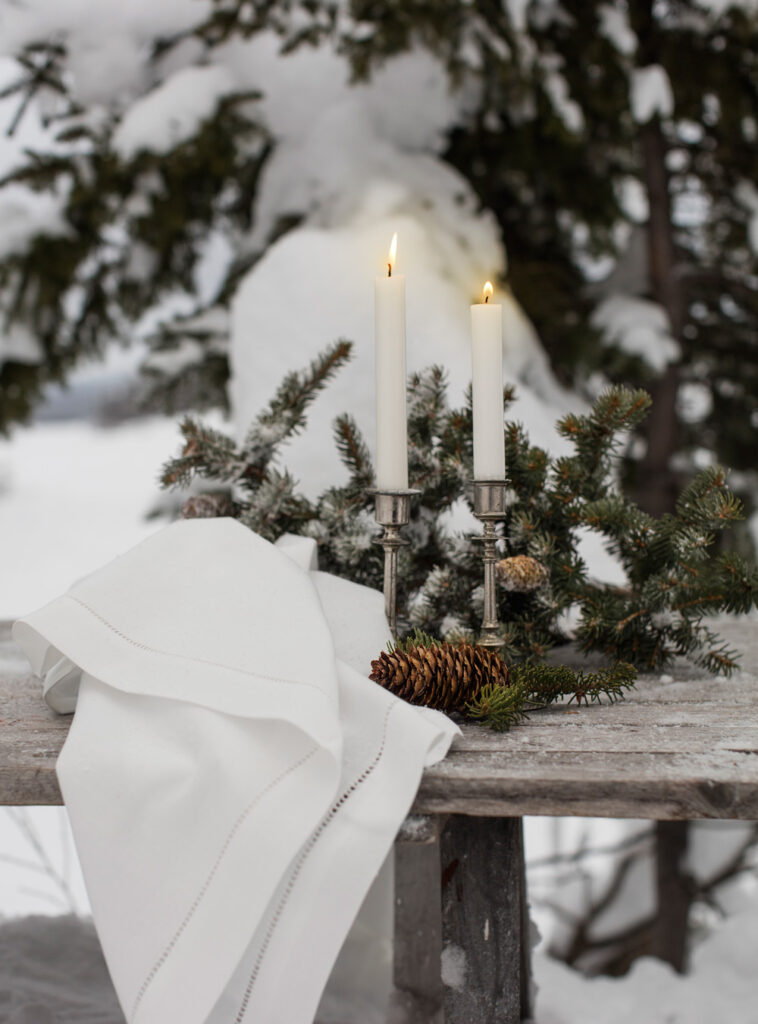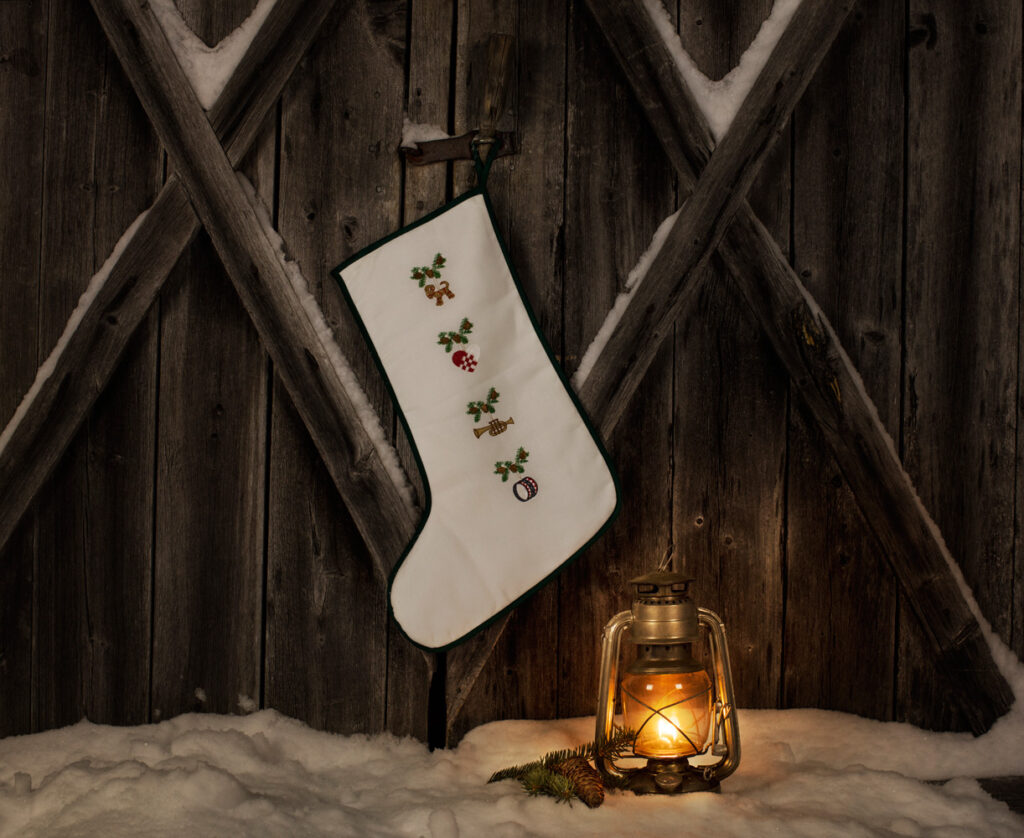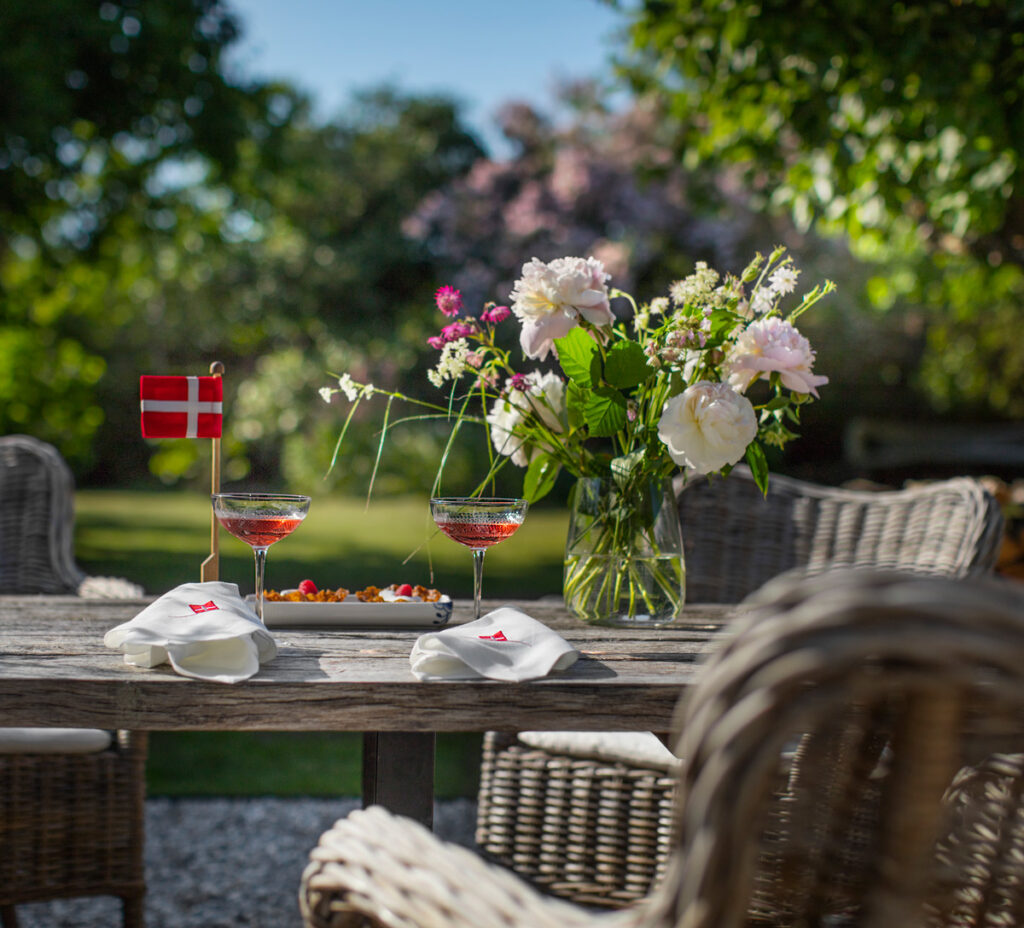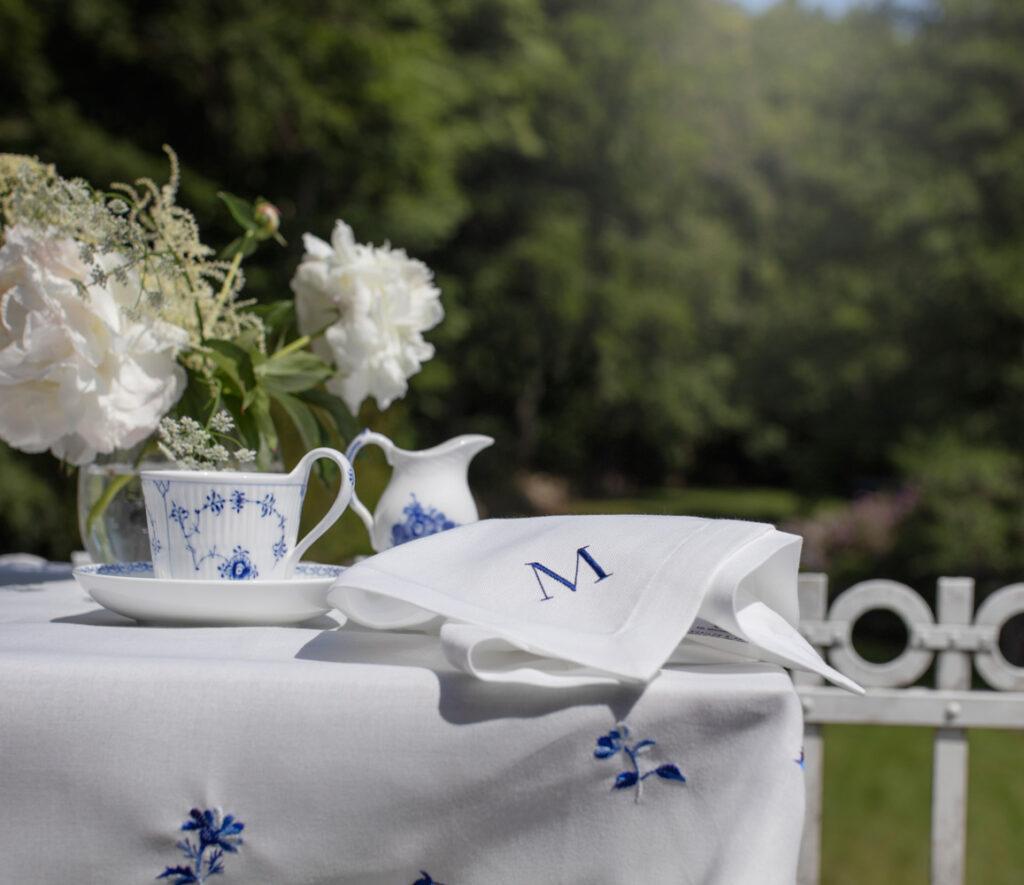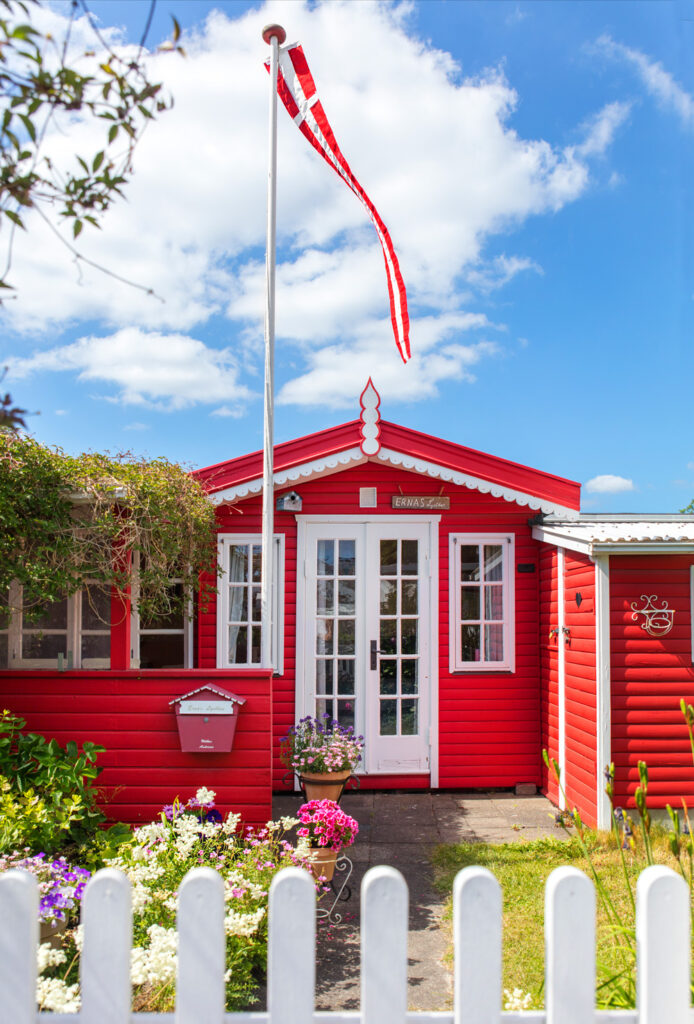 They have also sent their products up here several times, and some of the local people could try to be fashion models 😉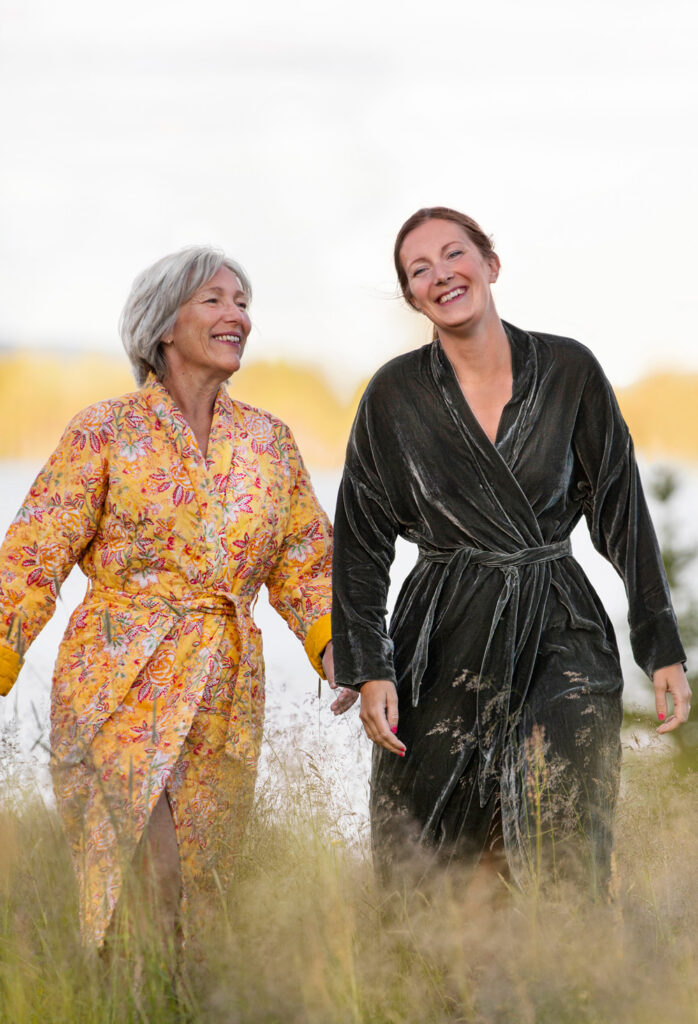 After a photoshoot in Copenhagen and the area around we returned to the Northern Jutland to make 3 small films and photographs for the online store Horsepartner.dk, which is owned by my friend. It was a nice project to work on together.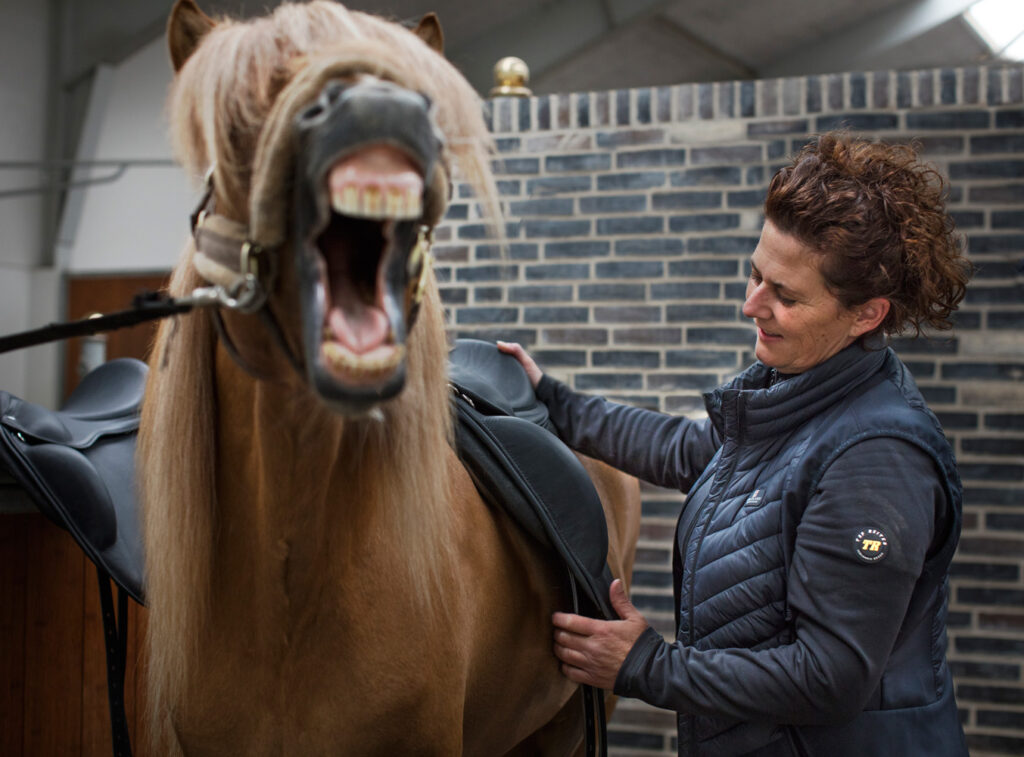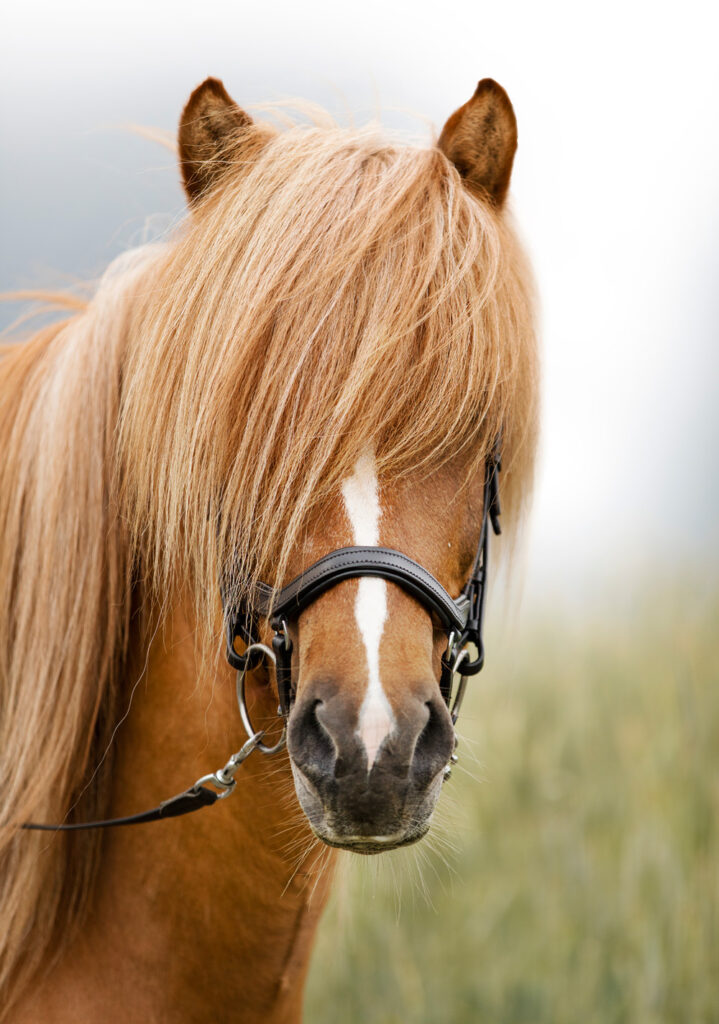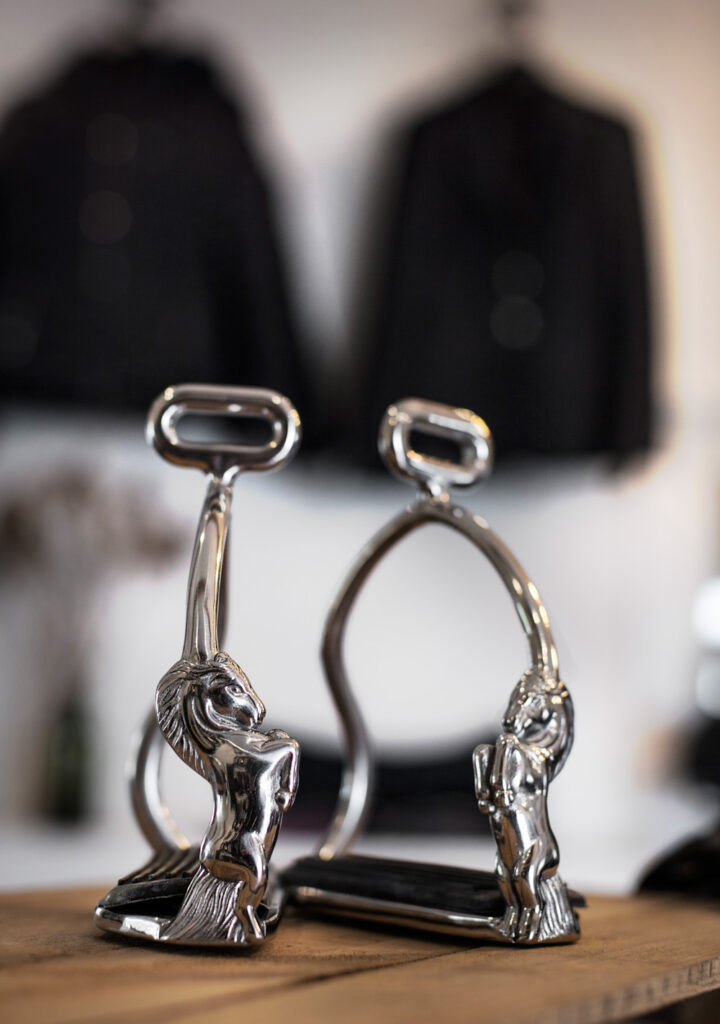 There was also time to meet with friends, but unfortunately not as many as we wanted to meet. It is a reality that you can never manage to see everyone in such a few days' visit. But it was a wonderful journey in every way.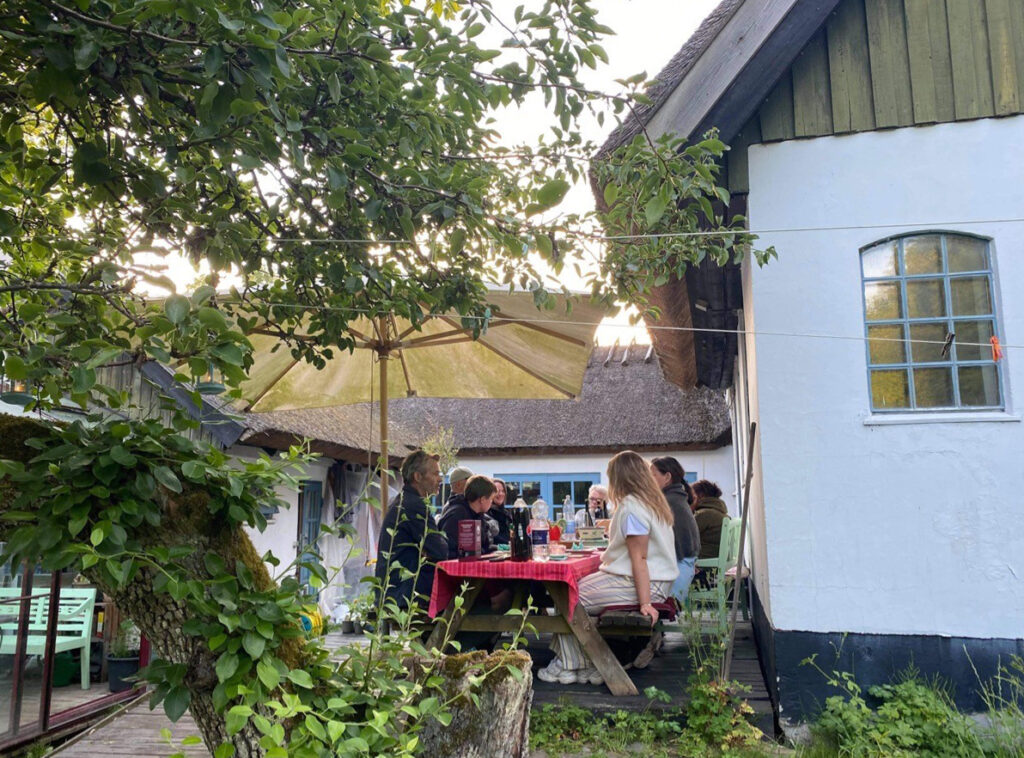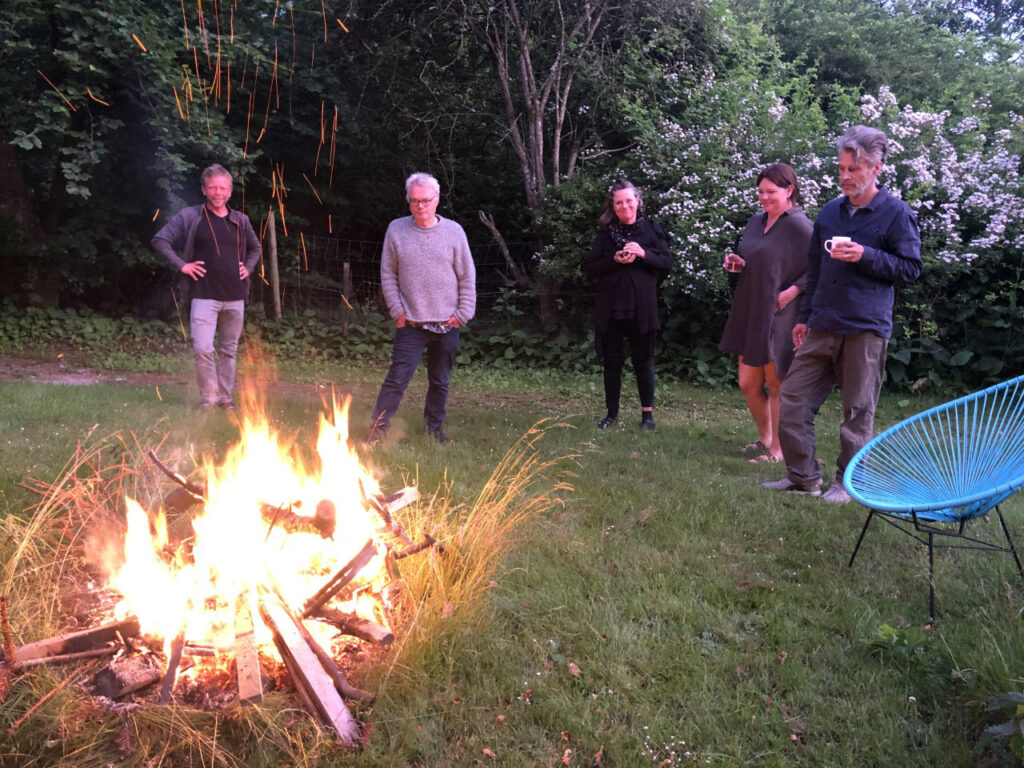 We were home again in mid-June for guesthouse rentals and our "firewood" project. And speaking of firewood, it was actually a reason for panic. It turned out that it is incredibly difficult to obtain firewood for this season. It's difficult to understand when you are surrounded by forest, but there was not much birch wood to find this spring. In addition, we were also so far into the year that the trees that could be bought were cut too late in the year and possibly they couldn't get dry before the winter season. Trees must be cut in April before the snow melts and they begin to absorb water. But thanks to one of the residents in the village who allowed us to buy his trees he bought last year. It saved us for this winter, because as you know, firewood is the only heat source we have, so it is absolutely essential to be able to live here in the winter. In July, we received additional tree trunks delivered, so the next winter is secured. It's a nice feeling to be prepared far ahead.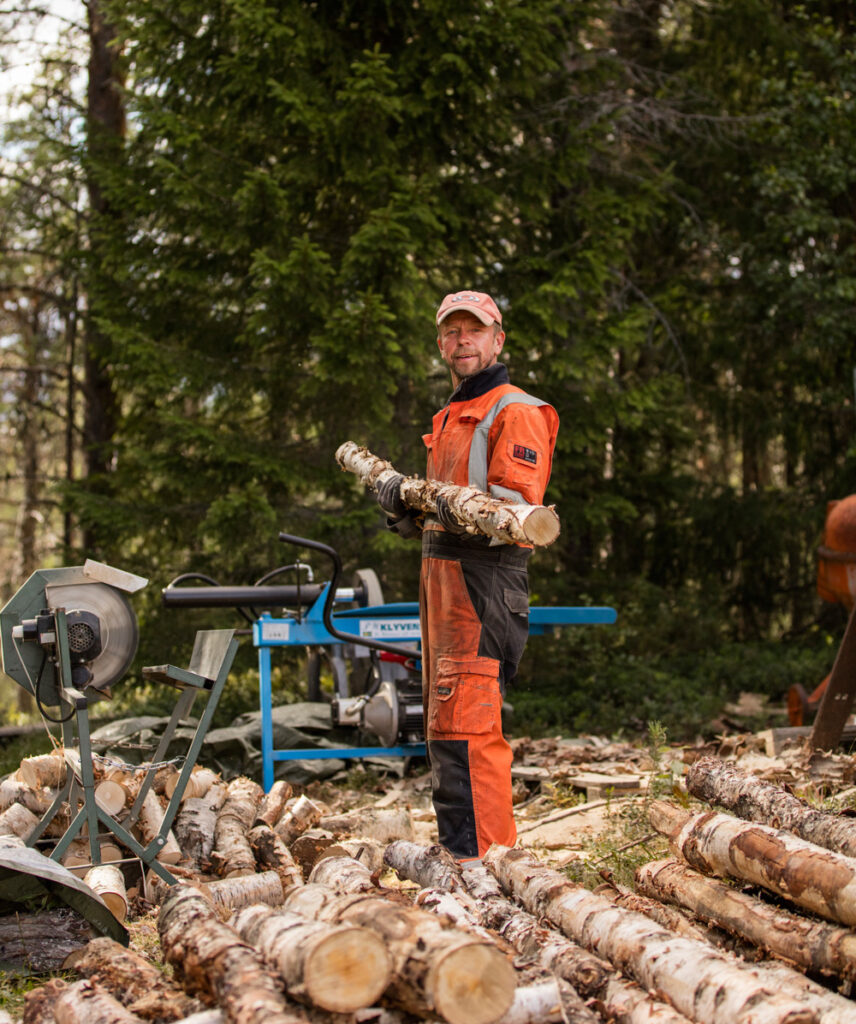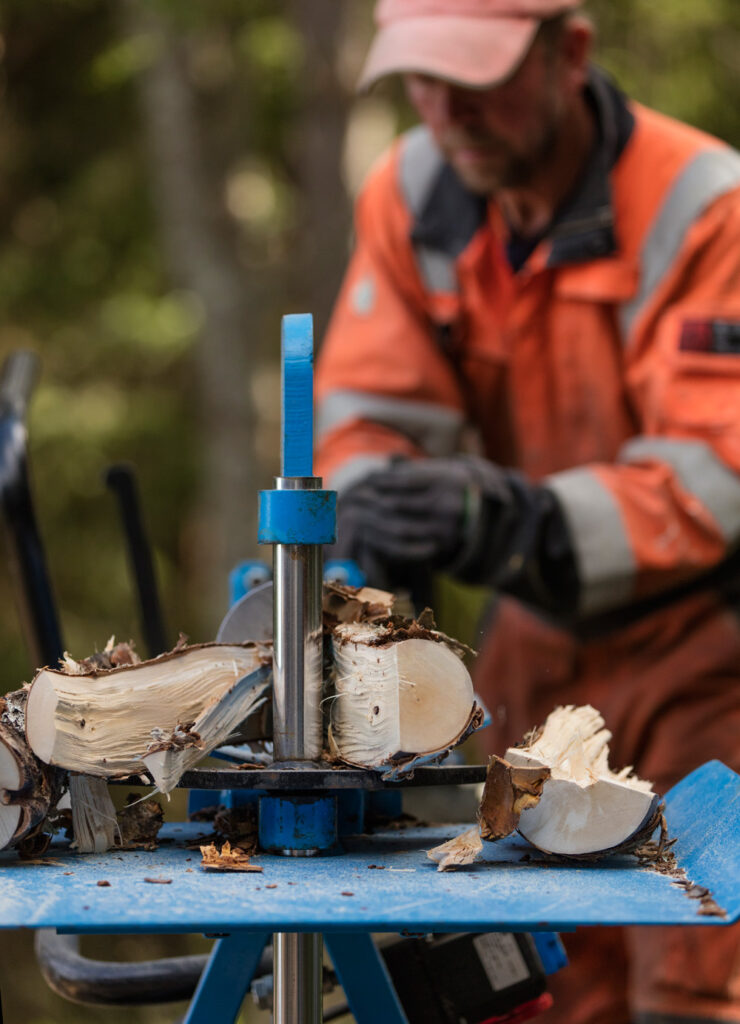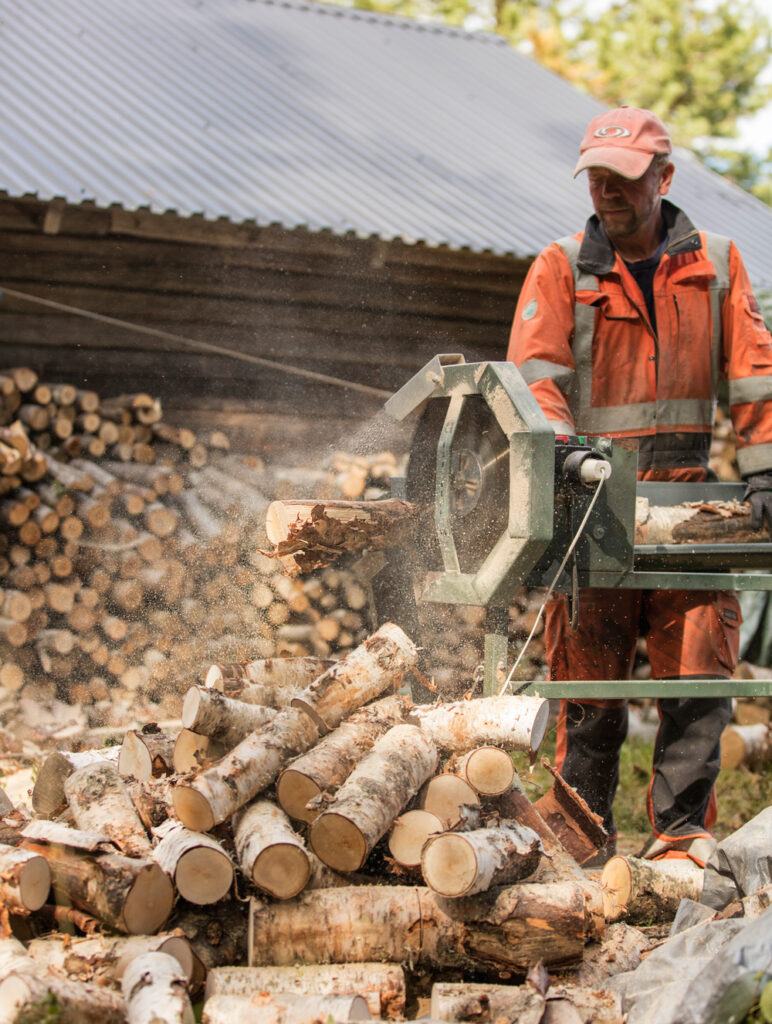 And it was split, too, and at a somewhat faster pace than last year. Last year we got the firewood split too small. When the sticks become too thin, it simply does not burn efficiently enough and also burns too fast. This year, the pieces of firewood are twice as big and we can already see the effect. And thanks for the help to our friends from Denmark who were recently visiting us, the firewood is almost stacked. They made the most of the work for us. Thank you.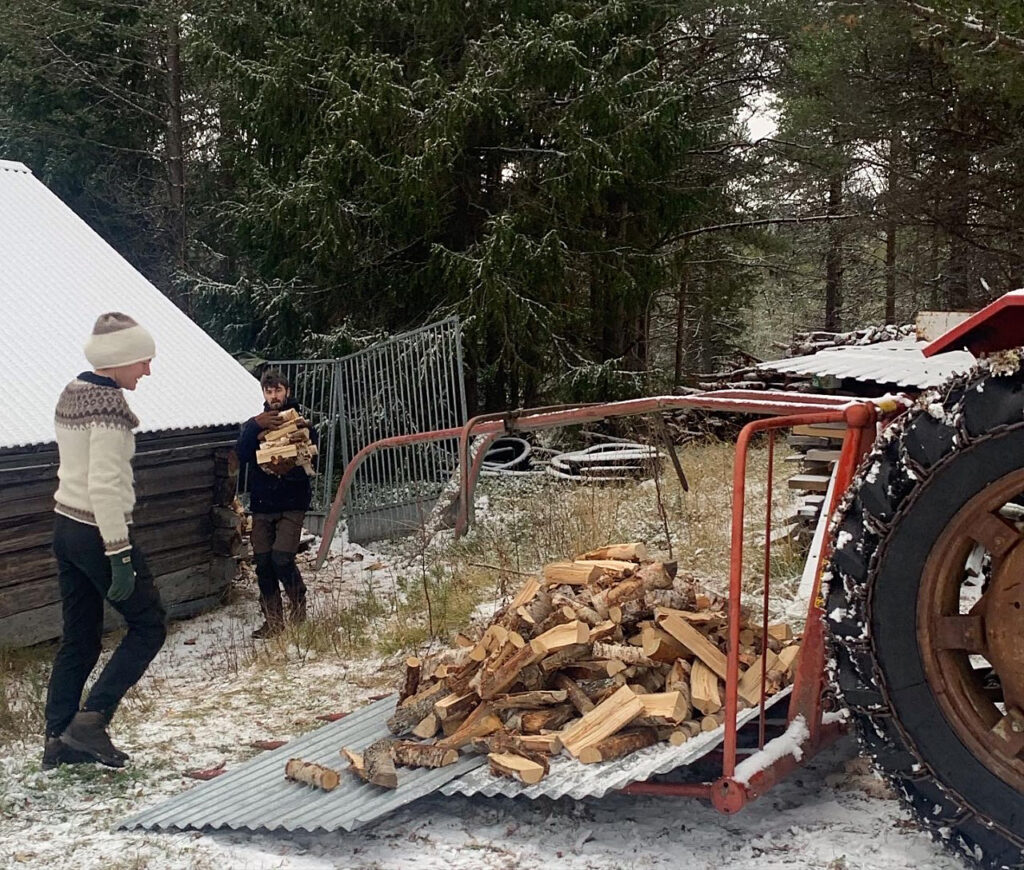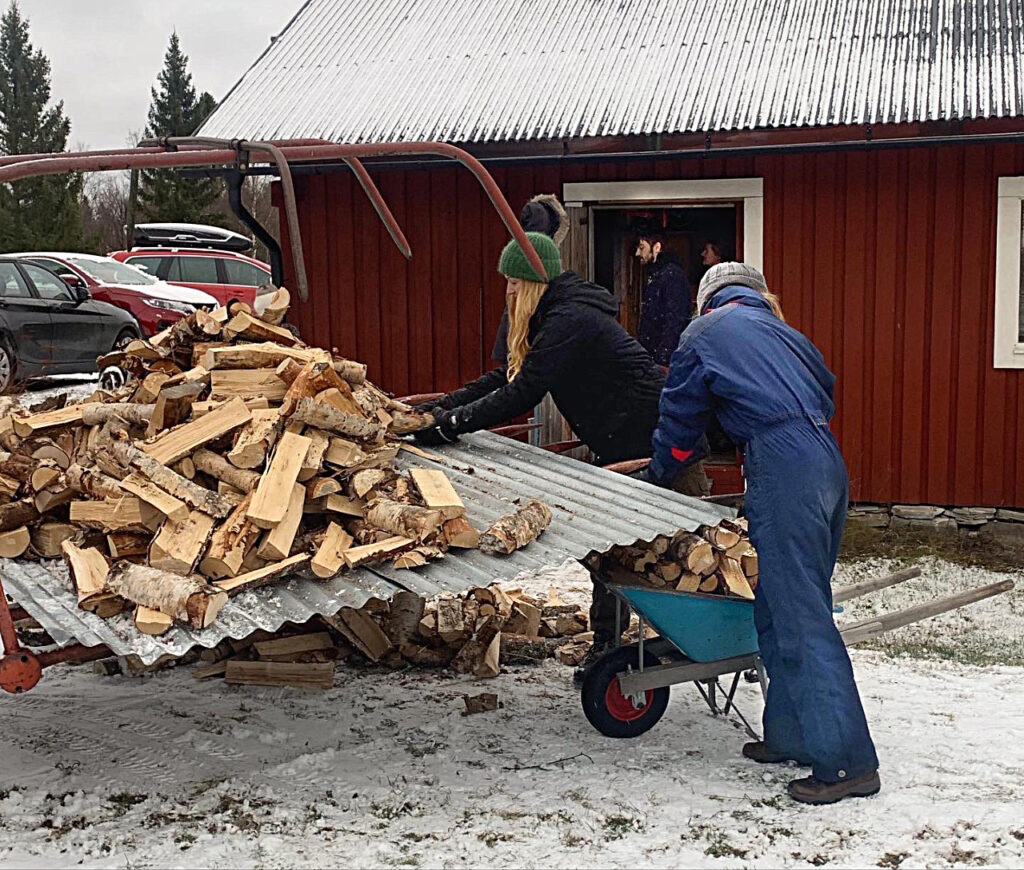 It was a fantastic surprise for us to get a great project to work on in September. We were chosen to make photographs and film for Visit Dalsland. A region in Sweden where we were many times on holiday, and where we actually thought we would settle down when we planned our move to Sweden. I wrote about this in one of the first blogs. It was at relatively short notice, but they were extremely professional to work with, so everything ran smoothly. They had even taken care of the dogs and we were provided with the best accommodation. And then they were all really kind, so we could not dream of anything better. It was an interesting project, where we met many inspiring people who have made some interesting choices in their lives, and who are passionate about their business and the contribution they do to promote their region. We have just delivered the material from that trip and we just need to fix some things. We hope for more similar projects in the future.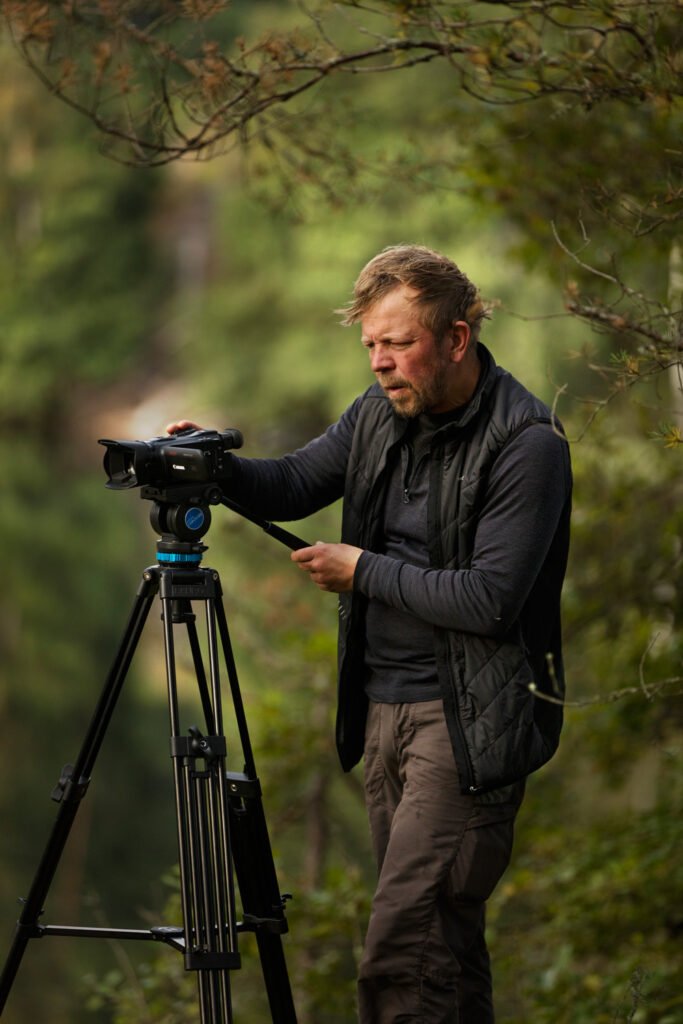 And now about the project herb garden, which wasn't a huge success this year. Although even earlier than last year I had sprouted some of the vegetables that did not grow big last year, they actually did not become a lot bigger this year. And the carrots were planted too densely and were also eaten by mice in two weeks. So, they ate rub and stump. Top as root. So I planted beets, artichokes, and leeks for the last time. But my kale was a success. The same was the salad and we got more than one handful of strawberries. It was glorious, and now the potato field is included as a strawberry ground for next year. Wise people say that you must not grow potatoes in the same place for several years in a row.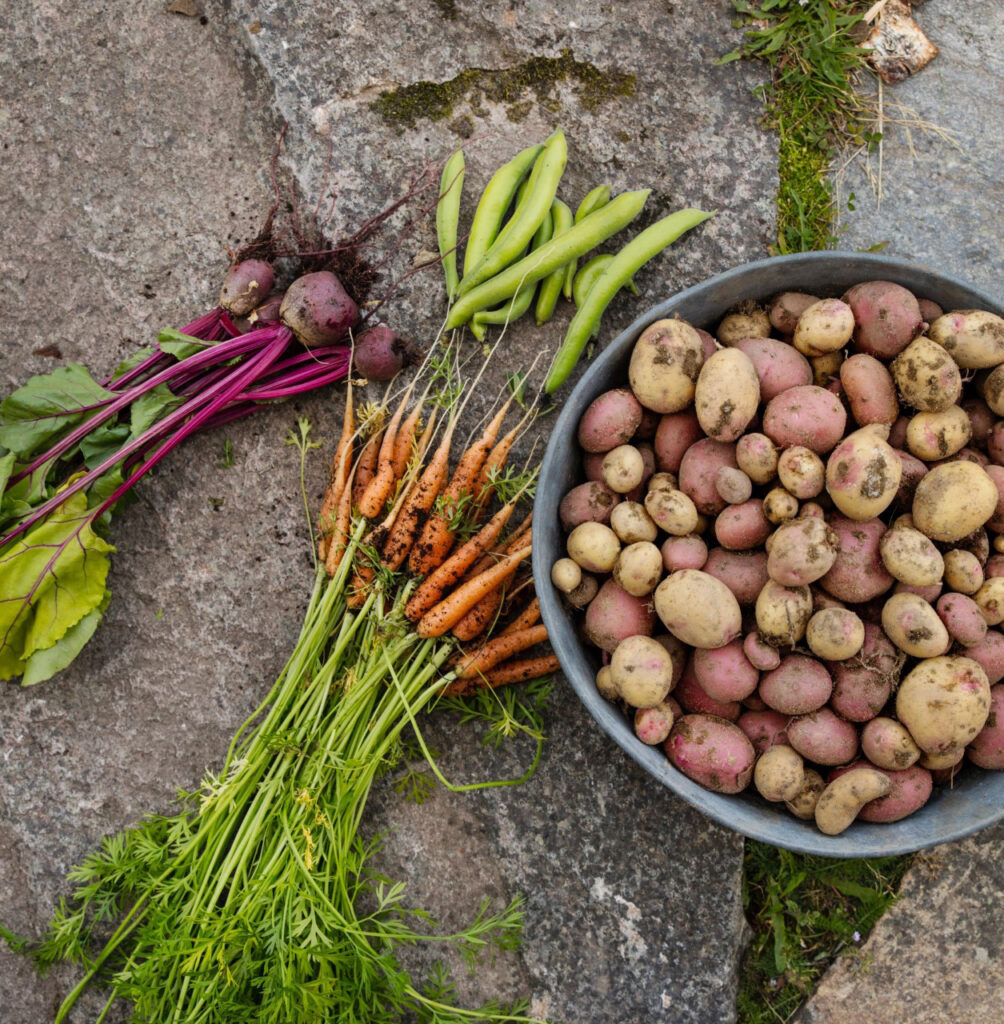 Another thing that we finally got the opportunity to do – was to paint our house interior. We have lived in the aesthetics of the previous owners with the flower wallpaper and brown panels. It was simply so nice to finally be able to make our own mark on our house. One begins to feel more and more at home, the more it begins to take shape according to our lives and tastes.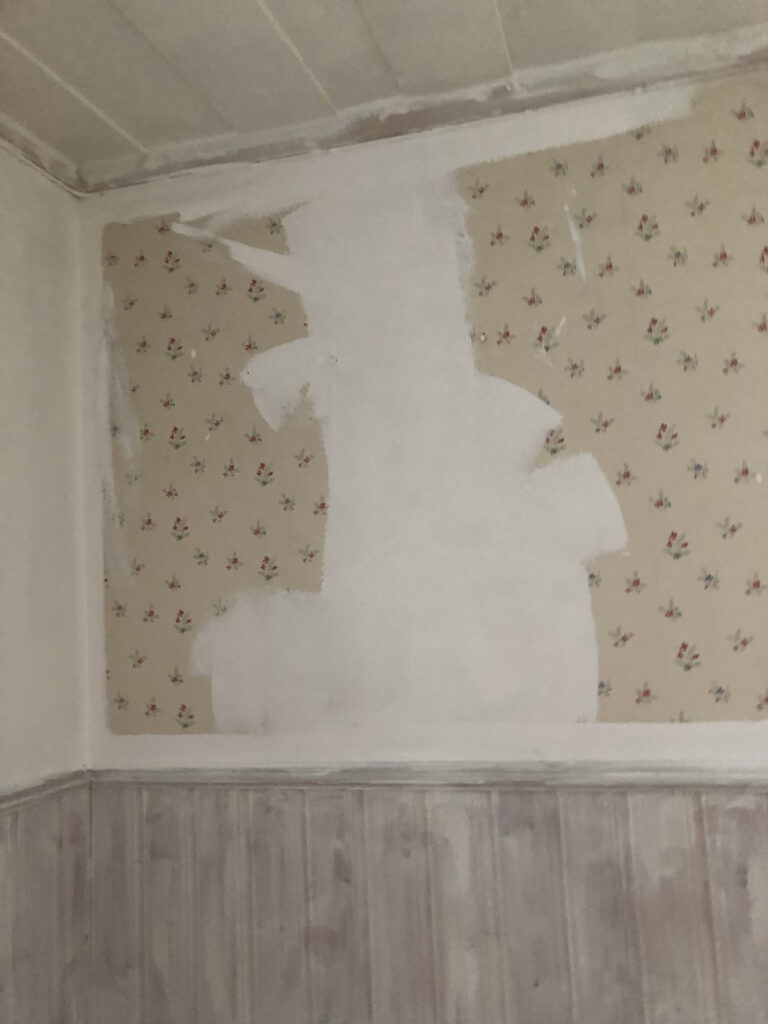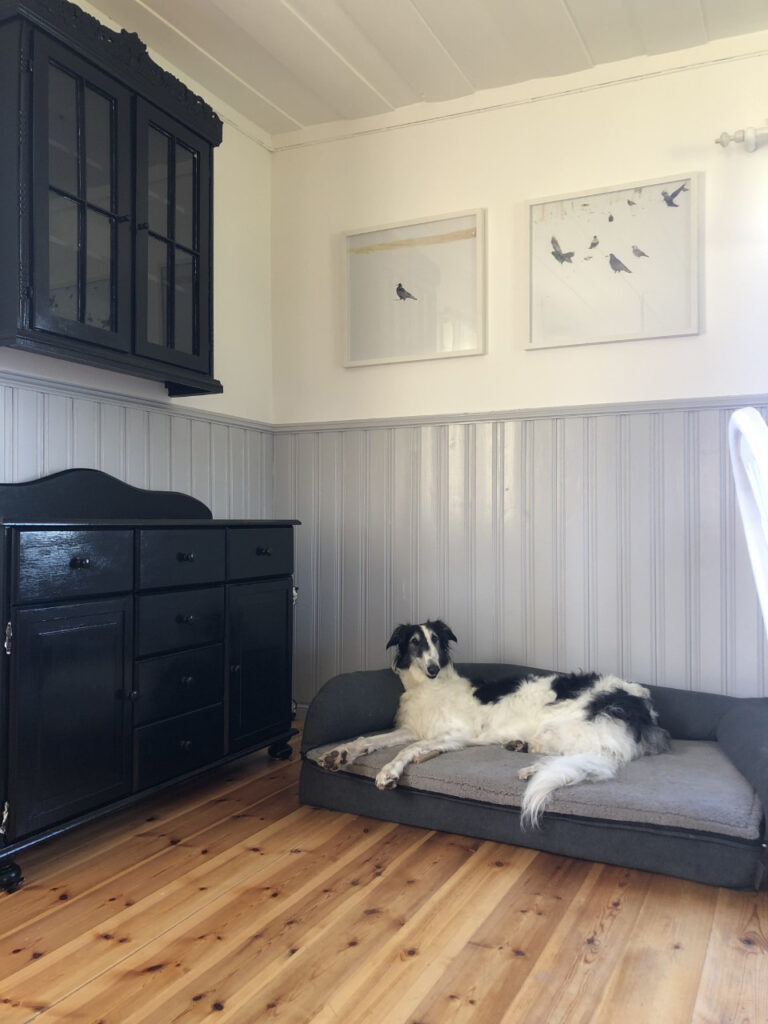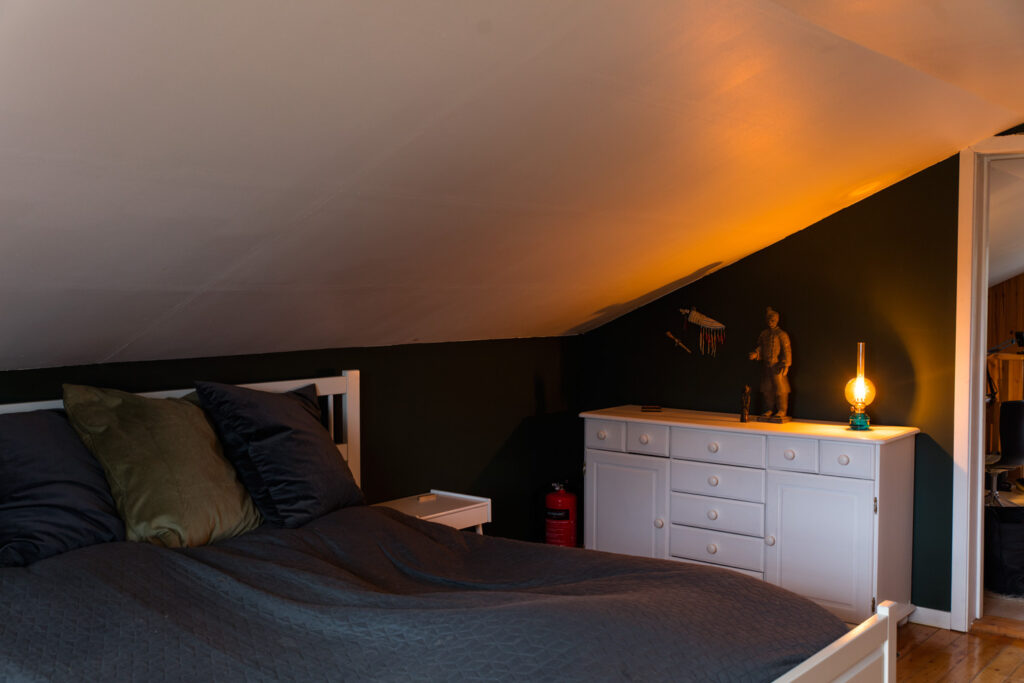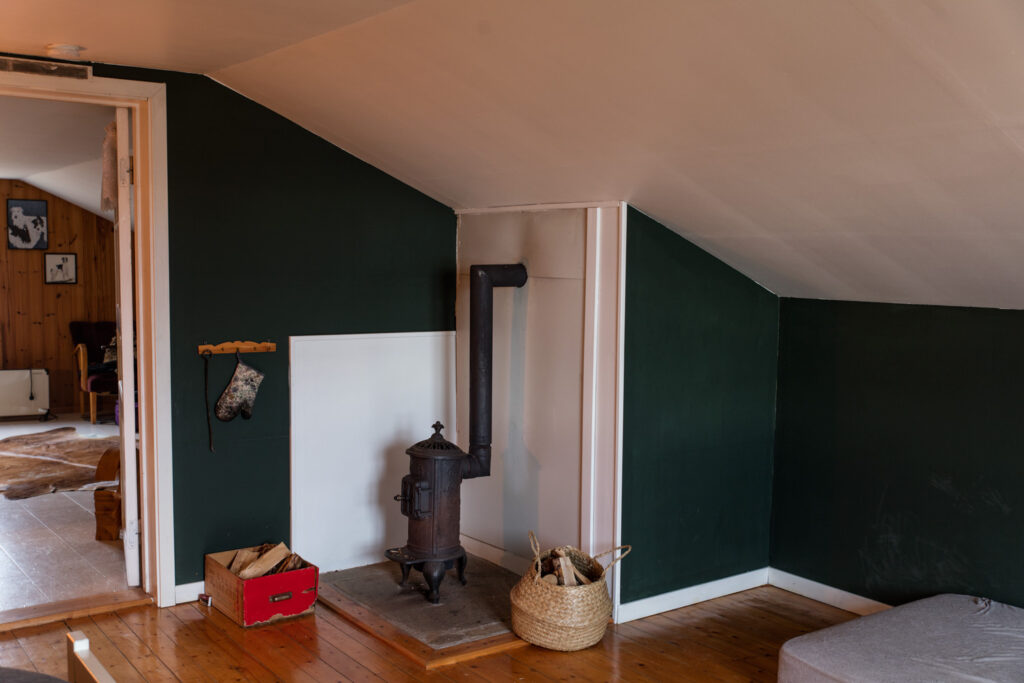 It has not just been pure happiness all summer. The planned luxury hotel building or conference center, which is planned to be built right in front of our house, has received the final building permit. All our appeals have been rejected, but no one yet knows for sure whether it will become a reality or not. And the local municipality doesn't inform us about it. In addition, SCA – one of Sweden's largest logging companies – has totally destroyed "our" forest- the relatively young forest was cut away. The most beautiful part of the forest, where we walked almost every day, remains today a landscape after the war tank battle. You can no longer move there at all due to large tractor tracks (talk is about a meter wide caterpillar feet), which have masted all the smaller trees and shrubs on their way.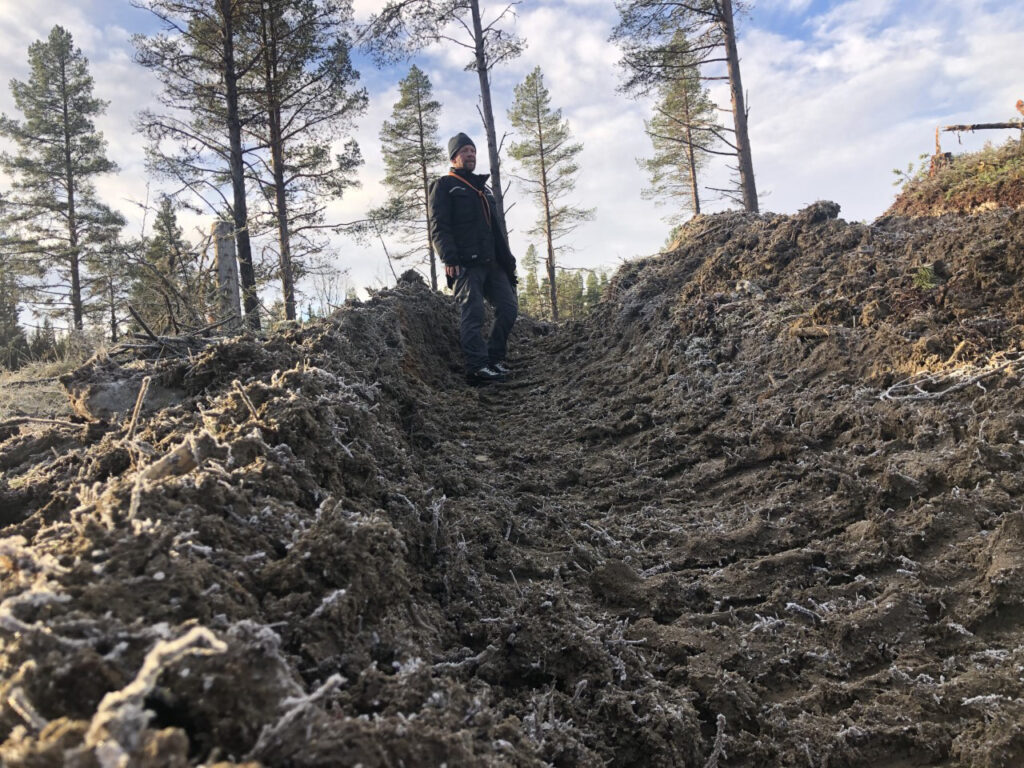 And then there was left a waste as branches, which are scattered everywhere. They have been working more or less 24/7 (quite literally) for more than a month and have destroyed a gigantic area. And they are still working. It is tragic that this is allowed in Sweden, but the prices of wood have never been higher, and as the trend is right now, it looks like a ban on forest usage may come in the future. Therefore, it is now time to make the greatest possible profit. And our area the logging company removed 15 hectares of young trees, which is actually illegal. The company insisted that the trees were at age of 110-140 years old. Orest was in contact with one professor from Umeå University and sent photography evidence of what was done in the area. We are excited about what can come out of this communication.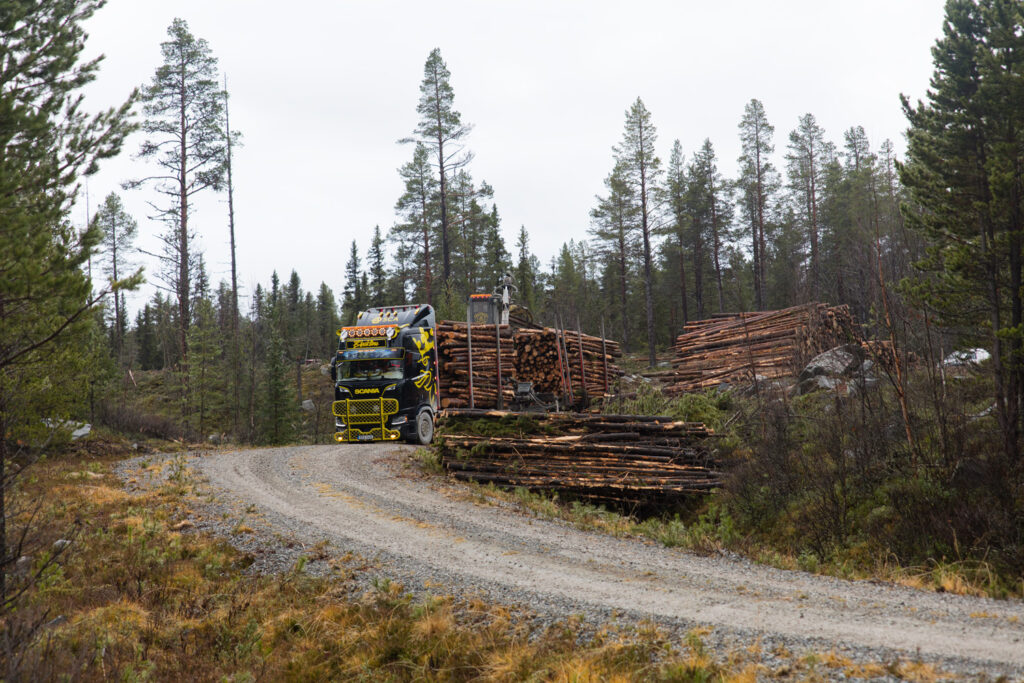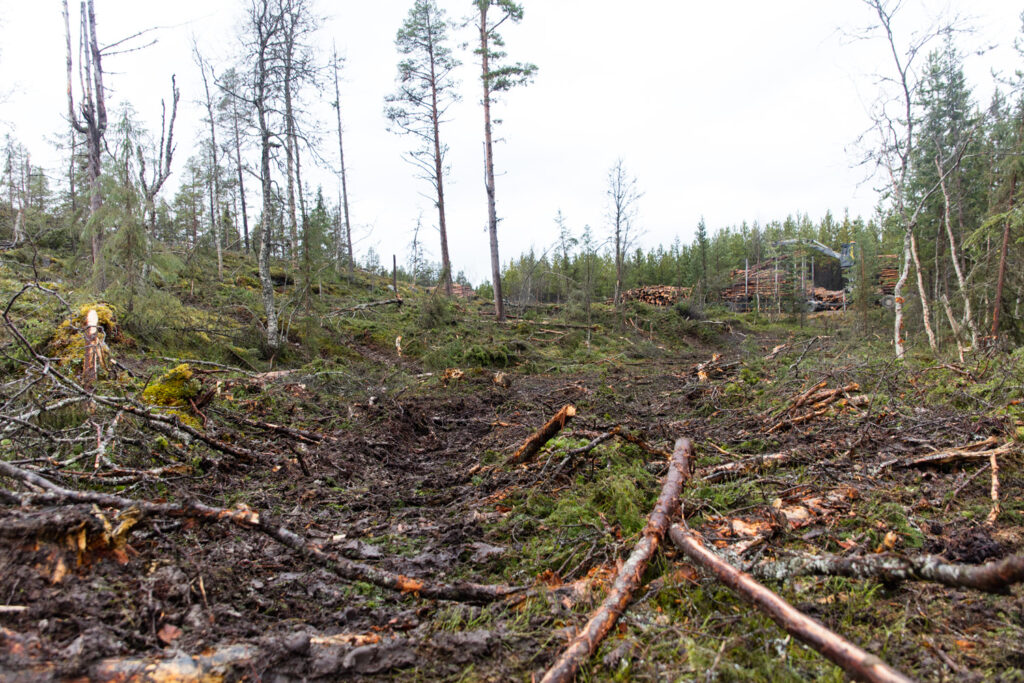 Darkness has set in and it's time for us to move into the rental house for the winter. There we live in a single room, which is easier to heat and much more economical in relation to the firewood consumption. In a way, it may well be called "overwintering".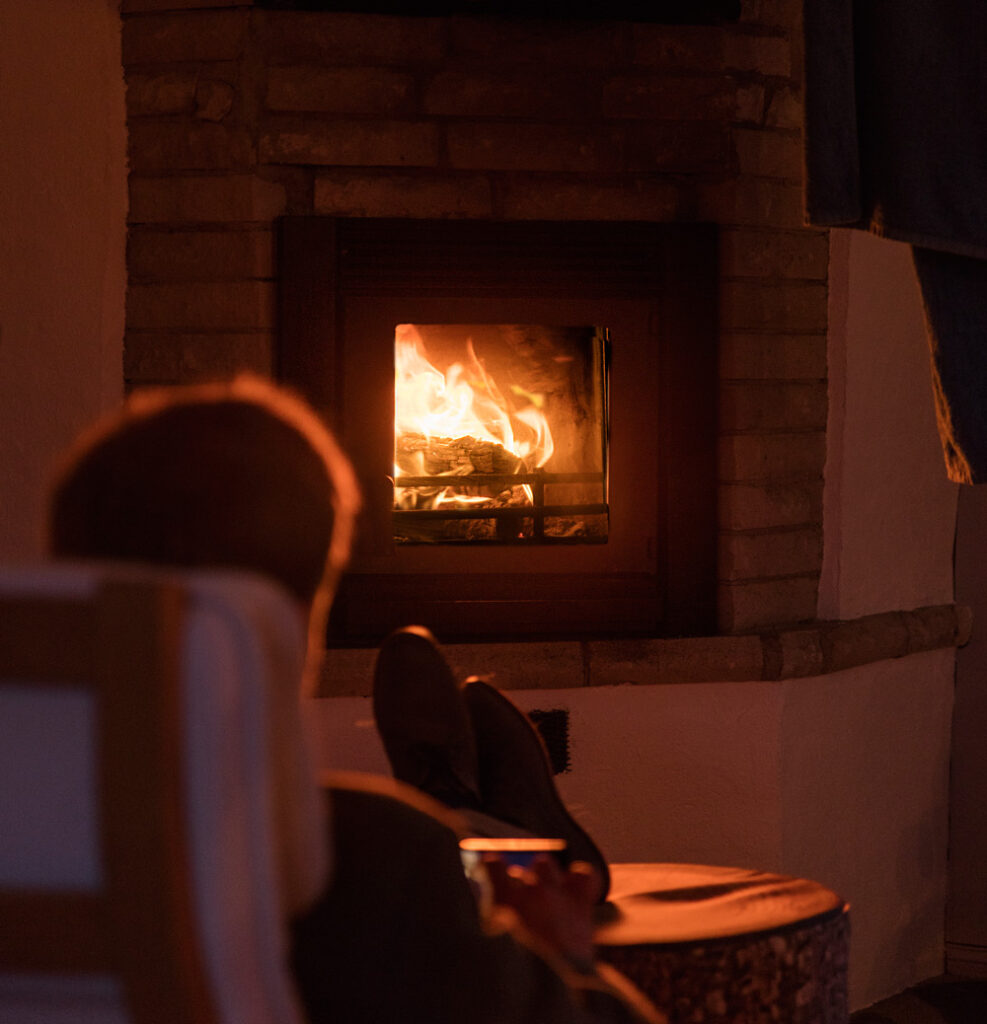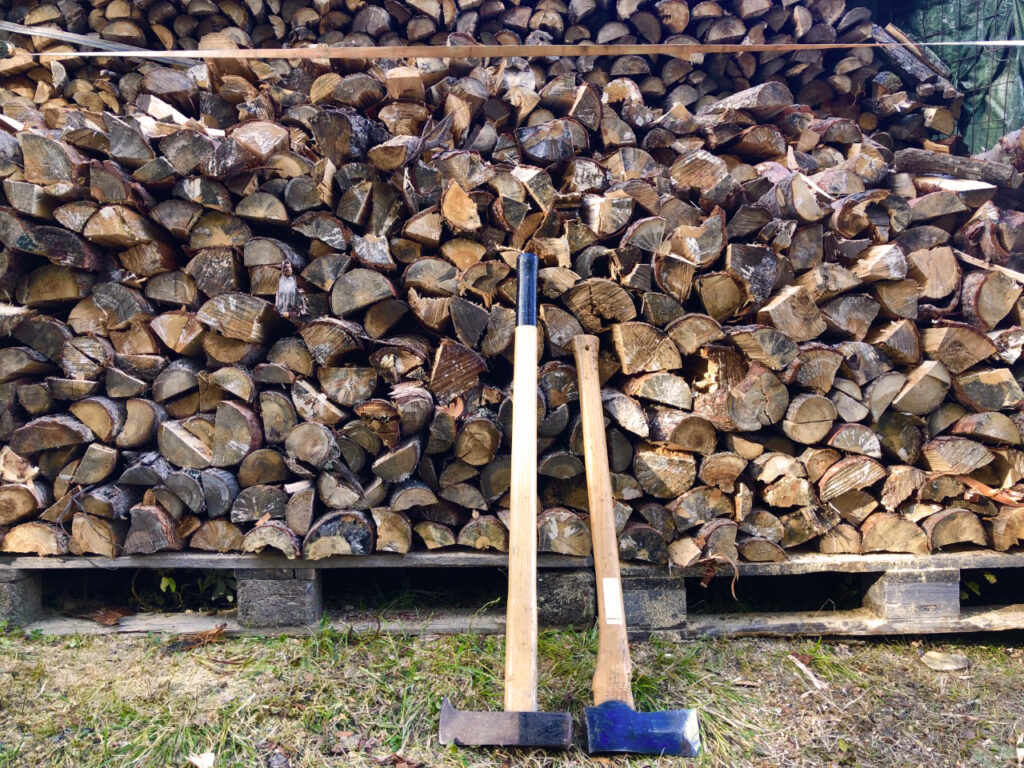 These days we are considering the possibility of traveling to Denmark in December. We have been alone on Christmas for the last 3 years, so this year it could be great to celebrate Christmas with family and friends. But we also have to be able to work on several projects that have been a bit neglected and that require constant electricity. Our small generator can not run 10 hours a day and with so high petrol prices of 20 SEK per liter, it becomes a costly affair. Nothing is certain yet, but I hope it can become reality.
I will end this blog with yesterday's decision from the Swedish Court of Appeal. Together with Energy market inspection (state authority who regulates prices on the energy market), we have won the case over the monopoly company Härjeåns Nät AB (the company that supplies electricity to the customers in the region). It has taken over two years and been through 3 rounds of appeals, which they have all lost. It has been an amateur show from the company's side. But much more about it in the next blog. I promise you will not have to wait 6 months for it again.