It was not meant that you had to wait that long for a follow-up on the previous post. In fact, it should have already been written and posted in January. I also can't say exactly what the time has gone with. We've been asking ourselves what we've really been so busy with through all winter, but there's not really an unequivocal answer, but it felt like we were pretty busy. I will tell you a little about it, but first and as promised, I will tell about the end of the trial in the court with Härjeåns Nät AB company. And I promise, this will be the last time we mention this case.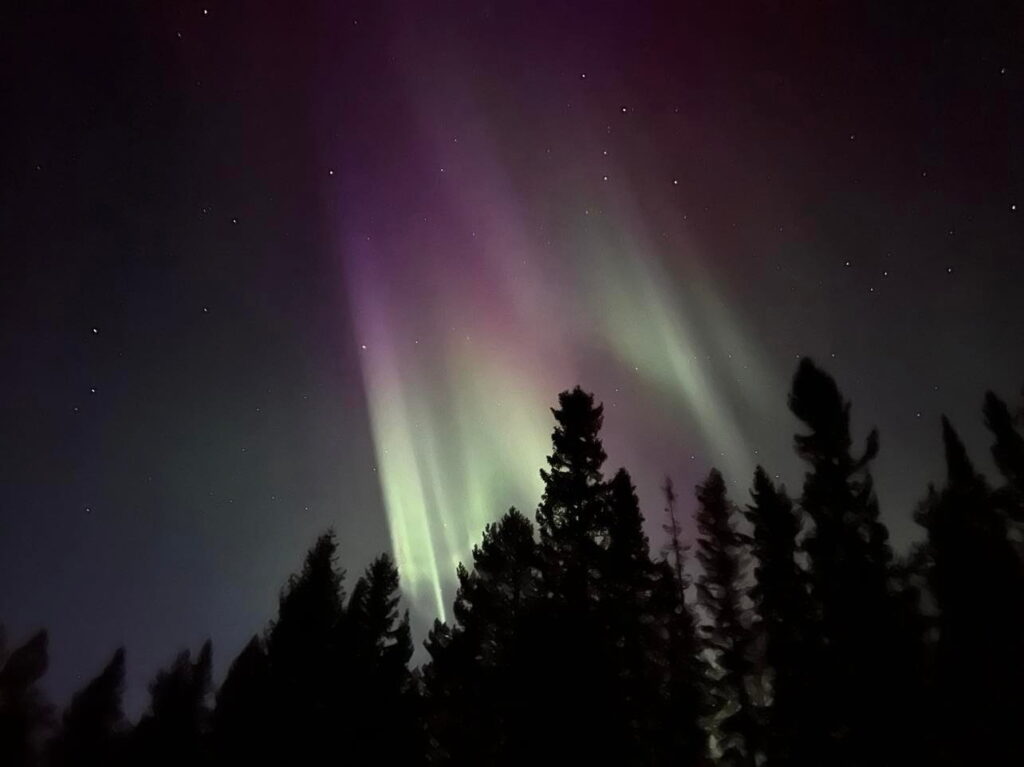 Those of you, who have followed from the beginning, know that we have been fighting against the local electricity provider and monopoly carrier, Härjeåns Nät AB, for almost 3 years. Or, more correctly, – it was the Swedish Energy Markets Inspectorate Authority (EI) has run the cases for us in the diverse court institutions. The case ended up in the highest court, where the energy company finally lost it. So they have lost 3 out of 3 trials. The price was confirmed to that amount that Orest had calculated from the beginning – namely SEK 67,000 against the company's price of SEK 450,000. It seems more like it's a "business model" and local "know how", than a "calculation error". " If it goes, then it goes". They lied through the whole process, – they always came up with confronting explanations and so on. First things couldn't be done by technical reasons – then it could anyway be done (if we paid more), etc. We were literally shocked by their foolish and childish explanations, which basically meant lack of intelligence and respect for residents. ''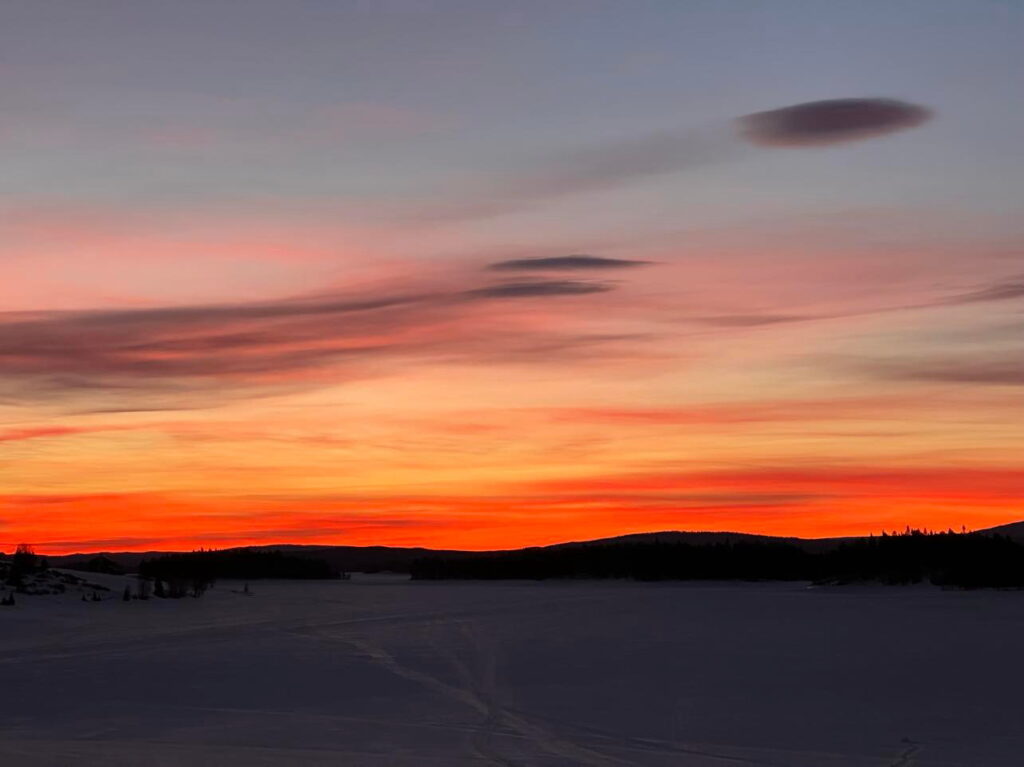 But during these years, while we have been waiting for a decision, we've used to living in "off grid" conditions. There has also been a huge technological development of alternative energy suppliers and "off grid" systems, so we have decided to go in that direction. Also considering the uncertainty that currently is present on the energy market with higher prices as well as our lack of confidence in such provider as Härjeåns Nät AB with no moral and no competitors in the area. The price for connection to the electric grid including everything ( burying of wires, VAT, installation for the house itself ) will be about SEK 150,000 and for the same amount you can get an efficient system with batteries and solar cells. And then you have no cost of electricity for approx. 9 months a year. The darkest 3 months the batteries must be charged with a generator, but it will still be more cost-efficient solution in the longer perspective.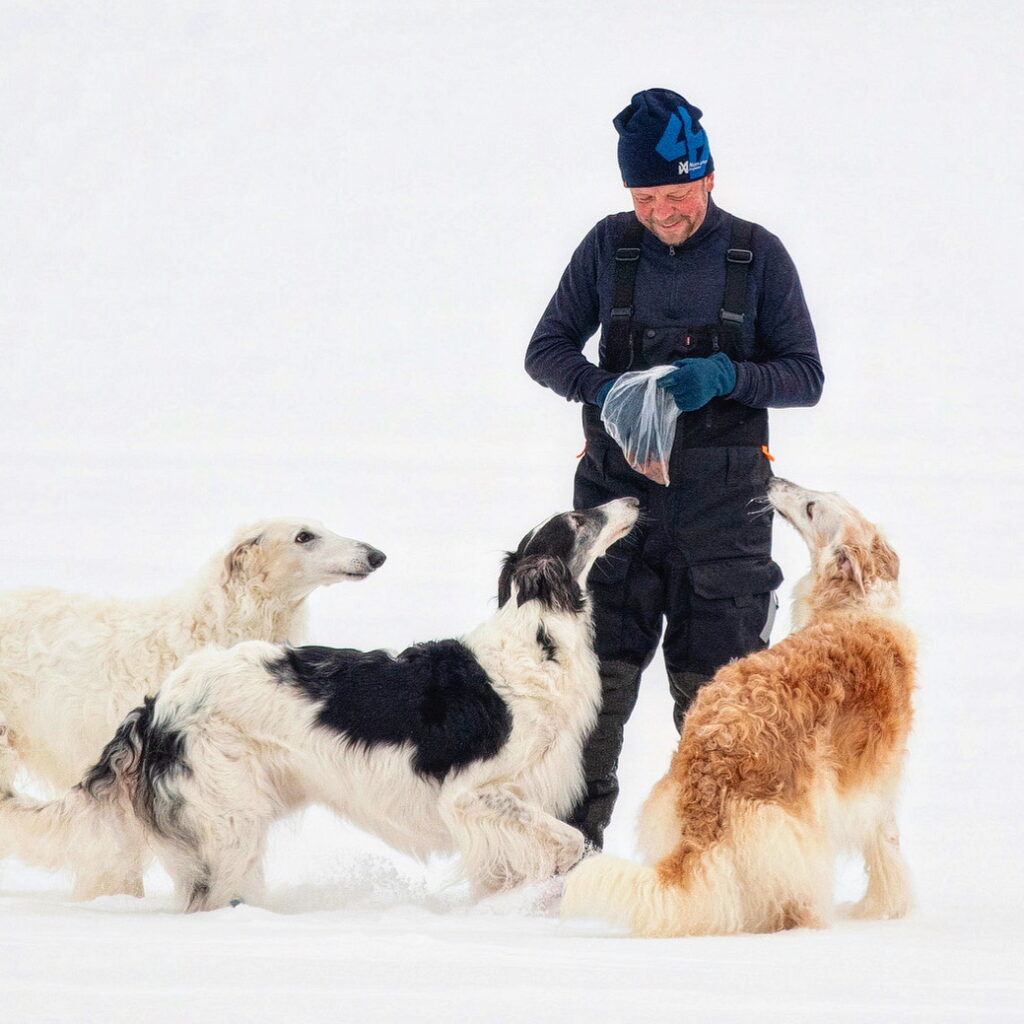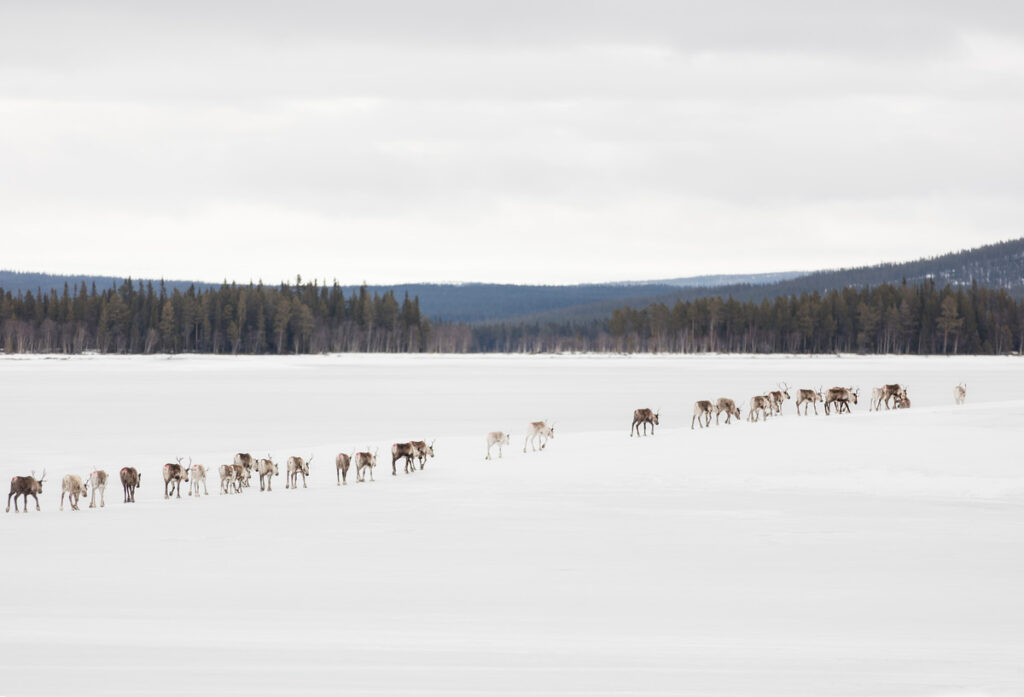 What were we actually doing all the winter months ? I will start with December, when we were 3 weeks in Denmark. Both to celebrate Christmas but also to work. We stayed most of the time with my aunt in North Jutland. Or more correctly – we borrowed her neighbor's house so that we had plenty of space and peace of mind. It was tremendously nice to swap environments for a period of time, – nice to have electricity and running waterand all other civilized facilities. And then we were treated so well by Aunt Hanne. It could hardly be more luxurious and privileged. We also spent Christmas with the family, which we haven't done the previous 3 Christmases, so it was great not just being the two of us and the dogs. A scenario we could well imagine doing again next year. Now I don't know if my aunt reads along and agrees with that decision 😉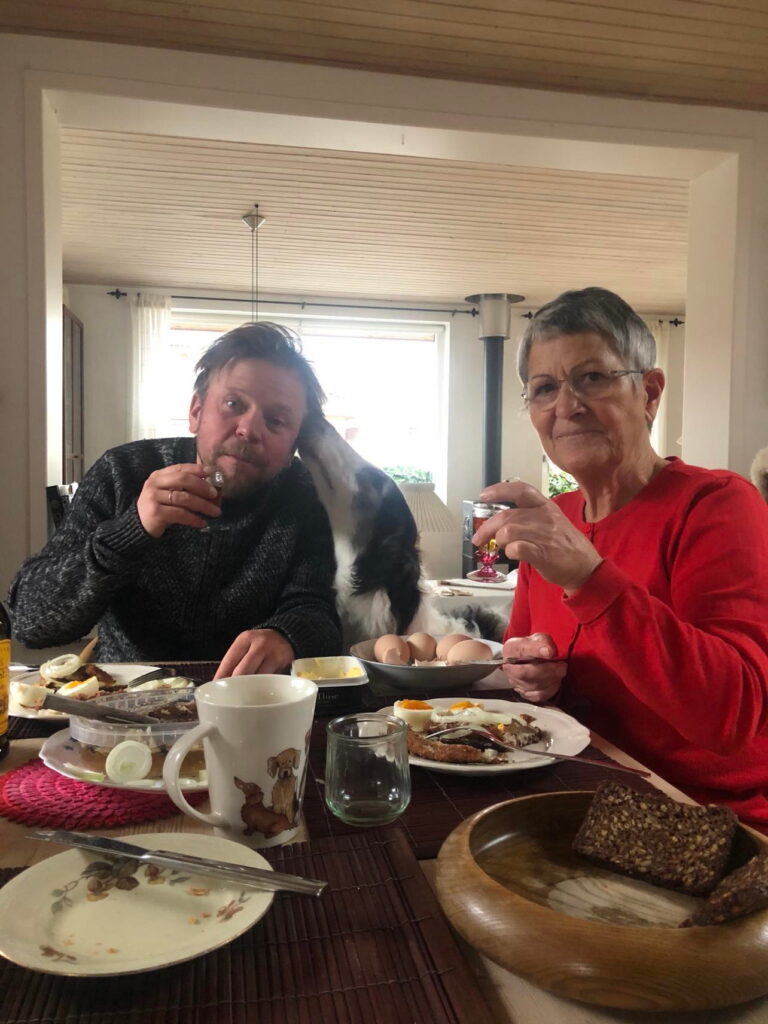 One of the things we worked on at Christmas time was our company's new website. It took a little longer than planned and some obstacles raised along the way. If you are curious, you can visit the Big Lake Media website. It is only in Danish and Swedish so apologies to our international readers. We think it has become good. We've also spent time doing an advertising campaign and we contacted some companies we'd love to work with. We hope there will be a positive response because we still need more projects and new collaborations. But we are also proud that for the second year in a row with a completely new start-up company, we have a result that went in plus. Not with the very large amount, but there has also been possibility to make some investments in the company.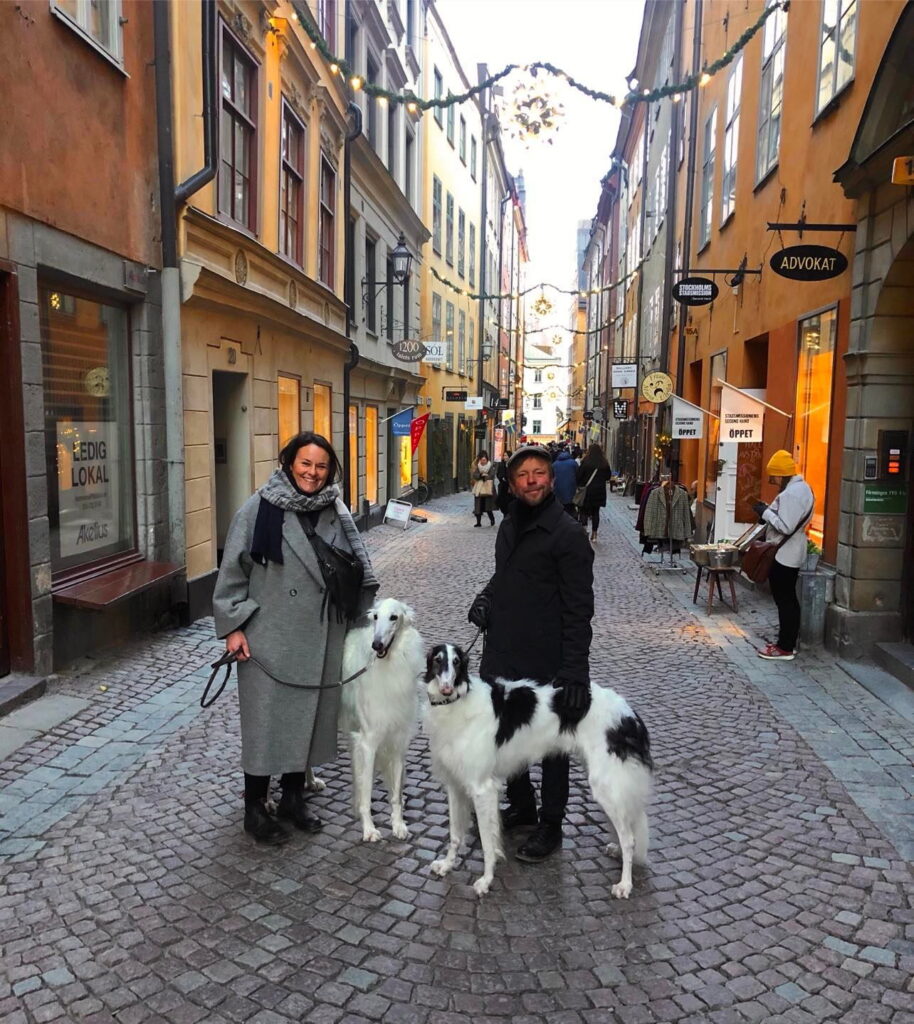 We have also been on a number of shorter trips to regions Vesterbotten and Lapland. I sold one of my artworks "Floating tourist III" to the new psychiatric hospital in Umeå. You can see it and my other works on my website.  And as part of the trip, we reviewed a dog-friendly hotel for Rhonda's Choice in the city of Umeå. It is an interesting initiative and concept, that has a mission to gather reviews of dog friendly hotels around the world. The hotels are judged by how suitable they are for dogs and how well both dogs and their owners feel welcome at the place. These are hotels in the exclusive category, but it is a great idea and we are very proud to be able to contribute to it. We have also been in Stockholm for some days on the same mission.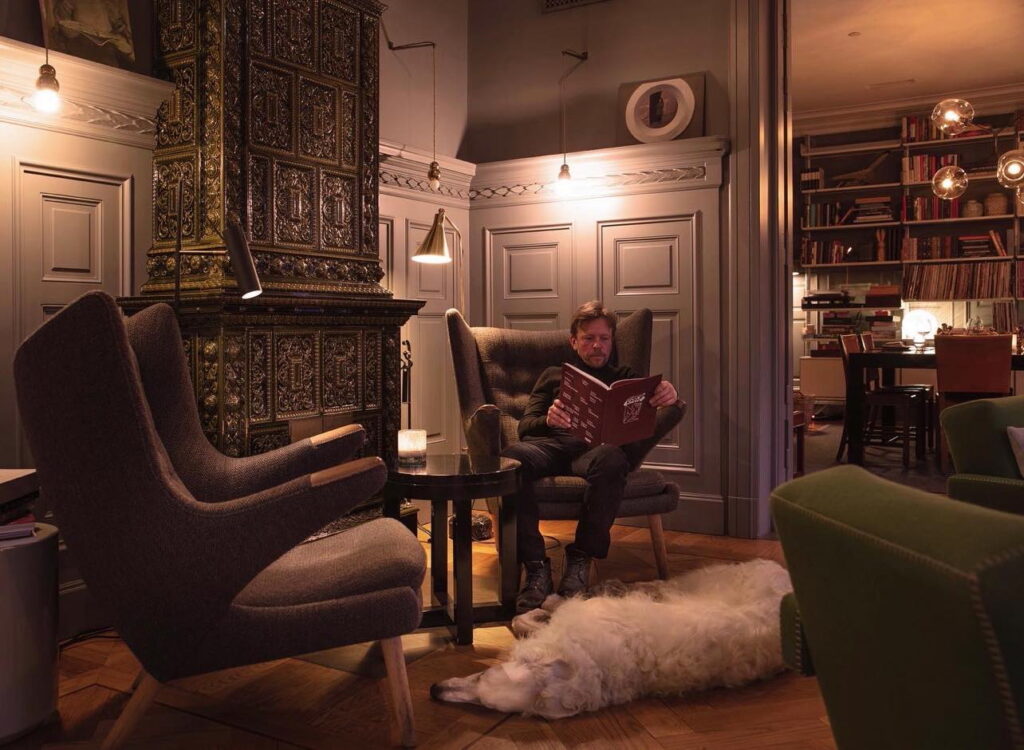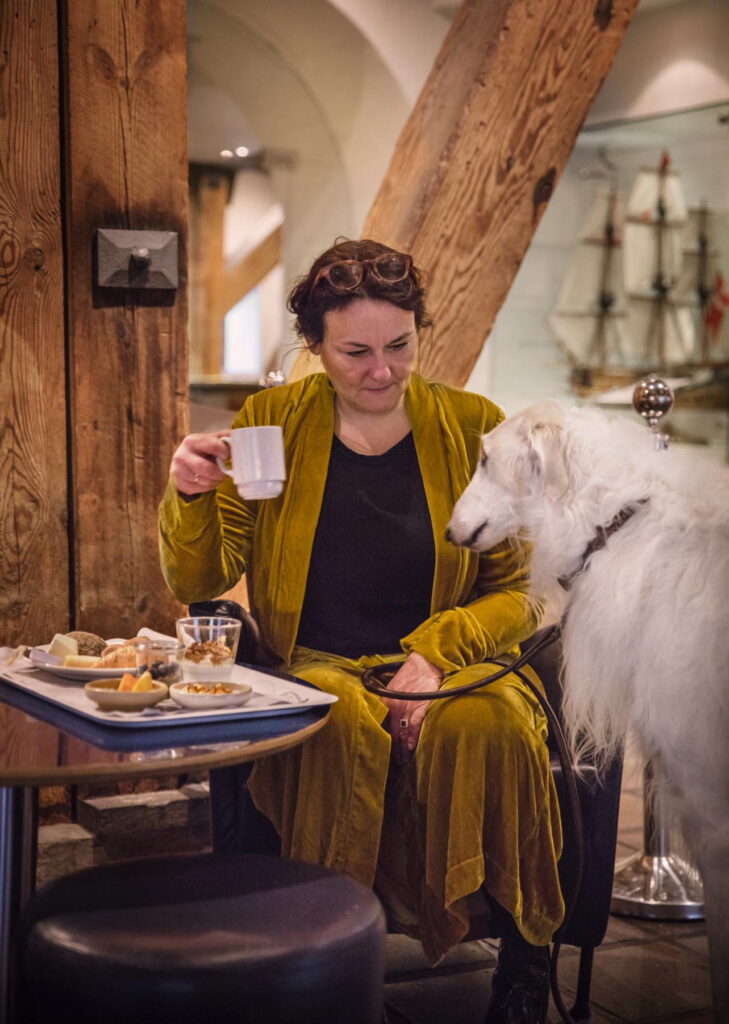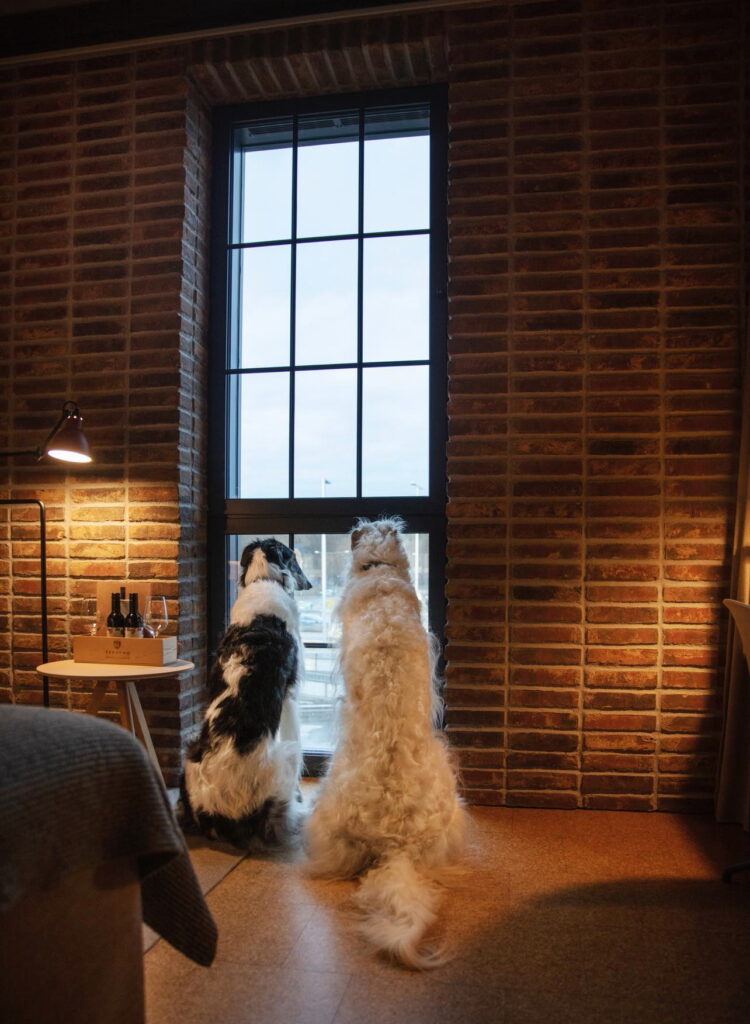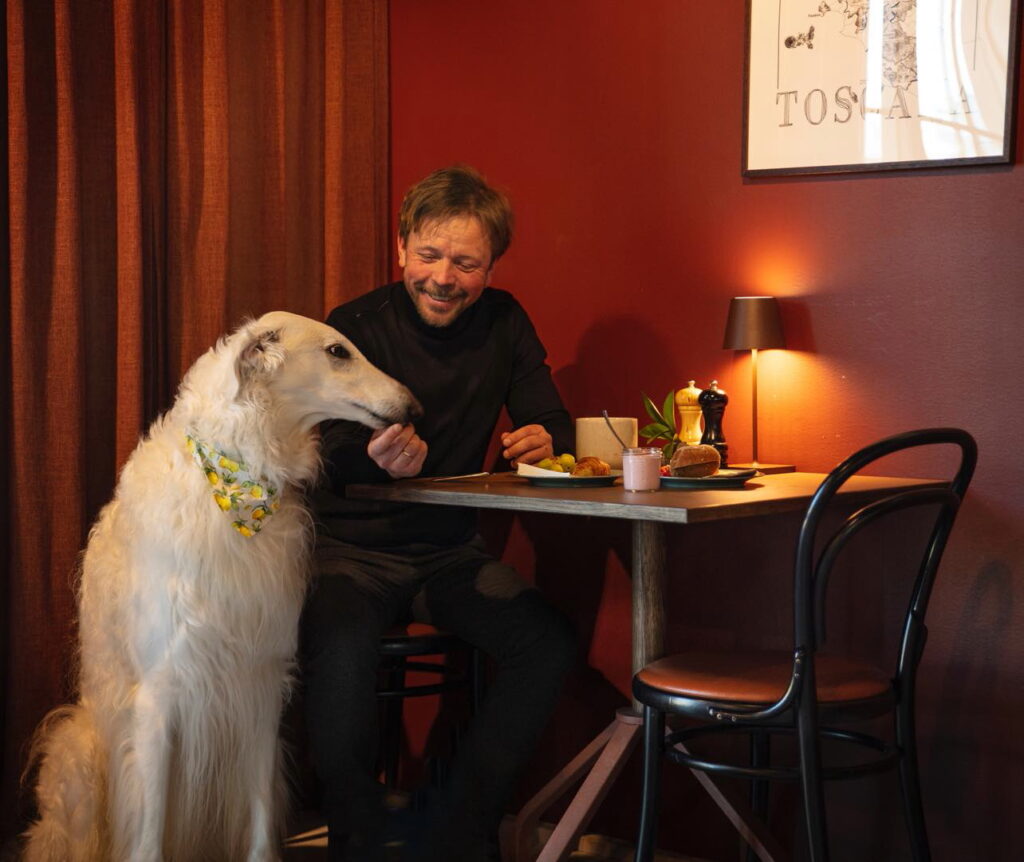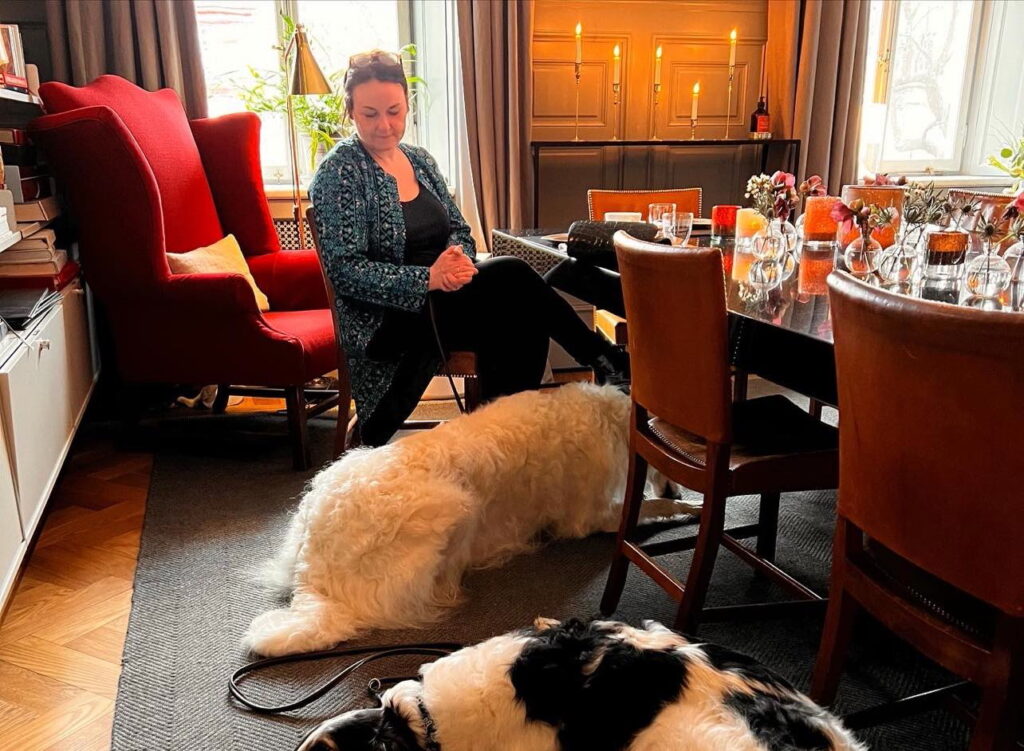 Another trip to Lapland was because we should pick up a dog at one shelter for dogs. A sad case in which 13 dogs had been removed from the "breeder" due to repeated cases of dogs mistreat. 8 of the dogs were Borzoi as ours and one of them was the aunt (Aunt Vasja of 8 years) to our white male dog Zarwoe. Vasja's original breeder in Estonia, where she was born and lived for the first 4 months of her life, wanted her back so shecould give her a safe and stable life for the rest of her days. Because the dog didn't have the necessary vaccinations, including rabies, which had to be at least 21 days old for being valid, the breeder could not take Vasja directly to Estonia. That's why we offered that she could stay with us for that period. And it went beyond all expectations. She was sweet and easy and quickly got used to our place and both Zarwoe and Láska were incredibly happy for her. Láska actually became so upset when Vasja had to leave, that she didn't really want to eat for 3 days. This is in light of the fact that Láska has never left as much as a single crumb in her bowl for her entire life. But Vasja had to go home and we know she will have a good retirement life where she is now. We get frequently images from her daily life.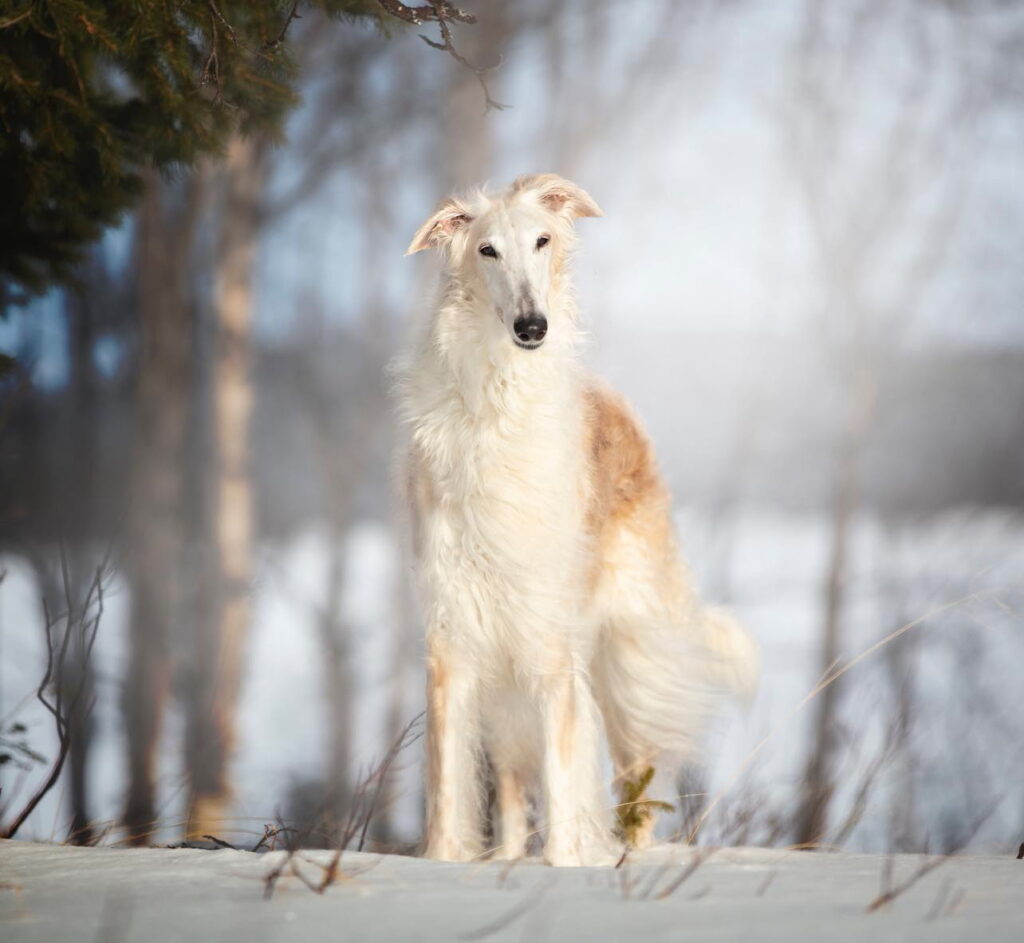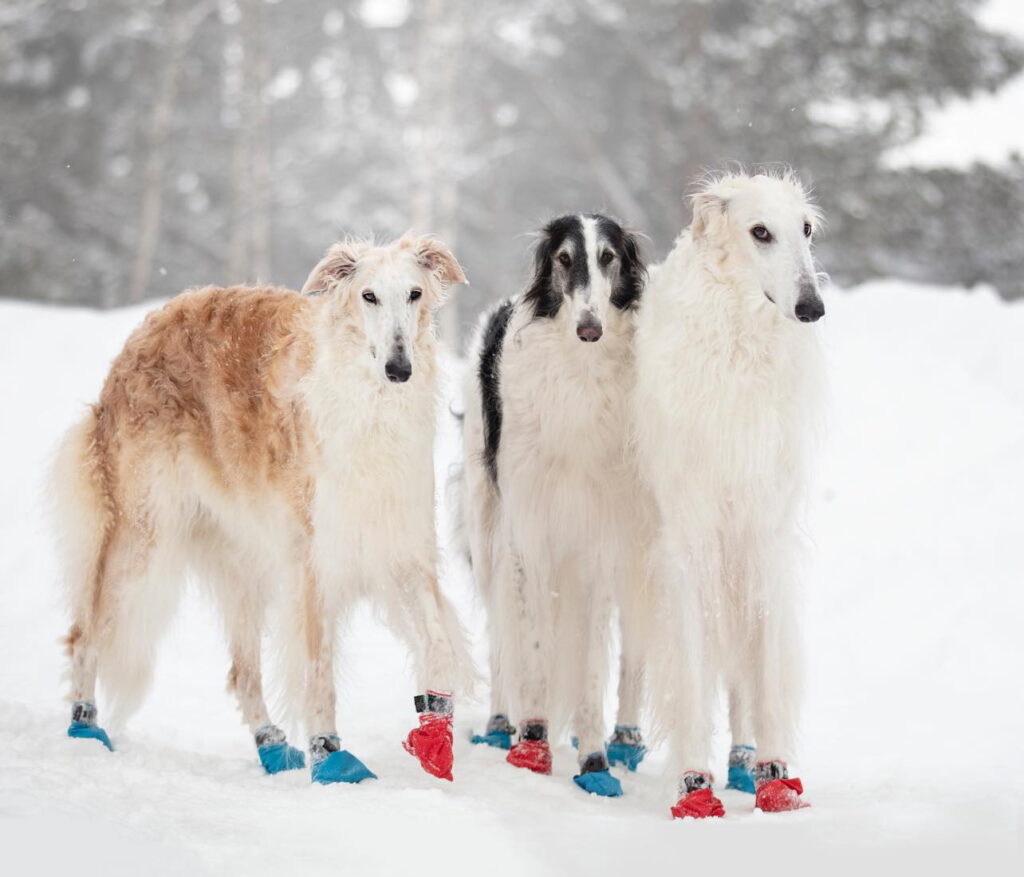 However, it won't last for a long time for our dogs to be only two – in 3 weeks a little puppy will join them. Azzo is his name and he is a borzoi like the others. It was, on the one hand, a quick decision, but on the other hand, also something we had been talking about for a long time. I actually would liked to have had two dogs more that were relatively close to each other age-wise, but only when Zarwoe and Láska should have become a few years older. But I also realized that 4 dogs would be too much. Not in everyday life but when we have to travel around and visit family and friends and when we have to take them to work. After all, we have no one to look after them so they follow us everywhere. For most people it would be a little too overwhelming to get a visit by us with 4 large dogs. They might think same about 3 dogs 😉 So if we were only going to have 3 we wouldn't have to wait too long. Partly because the other two still are young enough so they want to play and that's important since we live so isolated and can't make playdates with other puppy owners every other day. We must socialize the new puppy as best as we can, even though we know it can be a challenge. But fortunately, summer is just around the corner and we get many guests who have rented our guesthouse and most of them will bring their dogs with. And many of the guests are "returning guests" so we know they have kind dogs.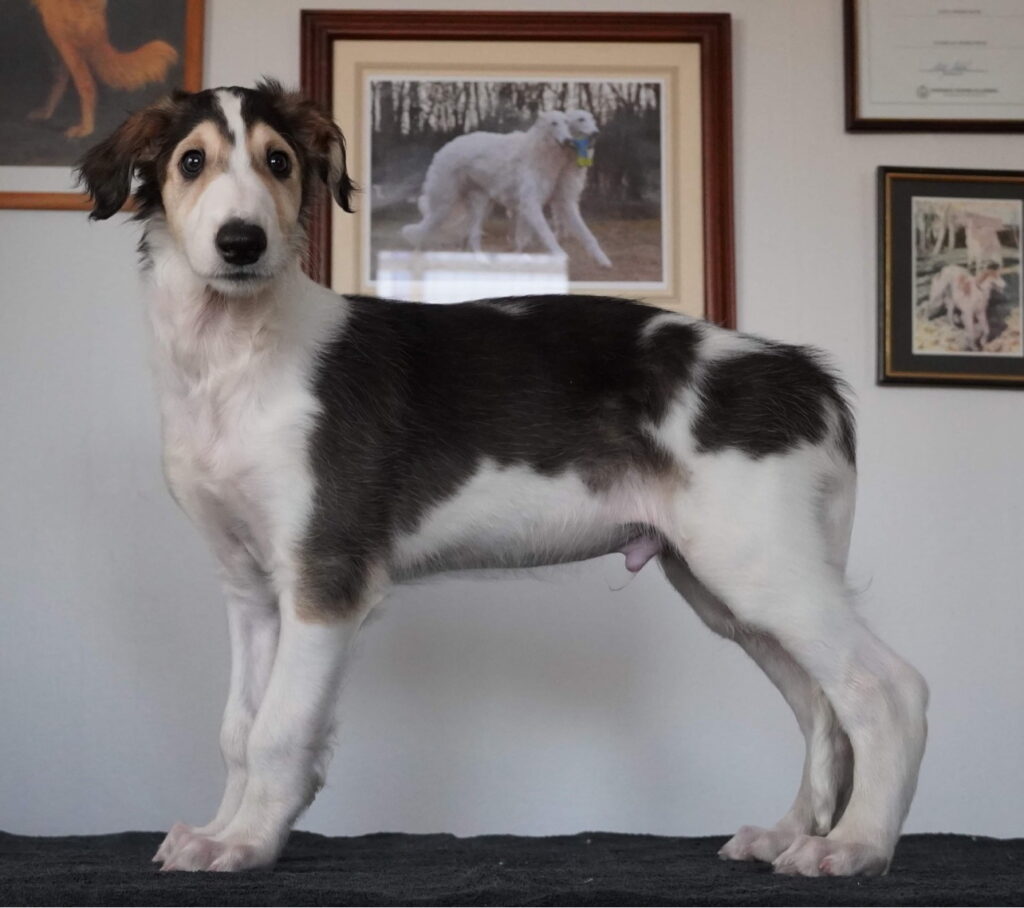 By the way, there are still few weeks left free for reservations in our guest house as we have recently received a cancellation in June. You can read more about our guesthouse on website  www.thegreenfootprint.se
This winter has been relatively warm. At least significantly warmer than last year. And there hasn't been a lot of snow either, which made Orest feel quite happy. It is always a concern whether the old tractor can keep running, when the snow has to be plowed.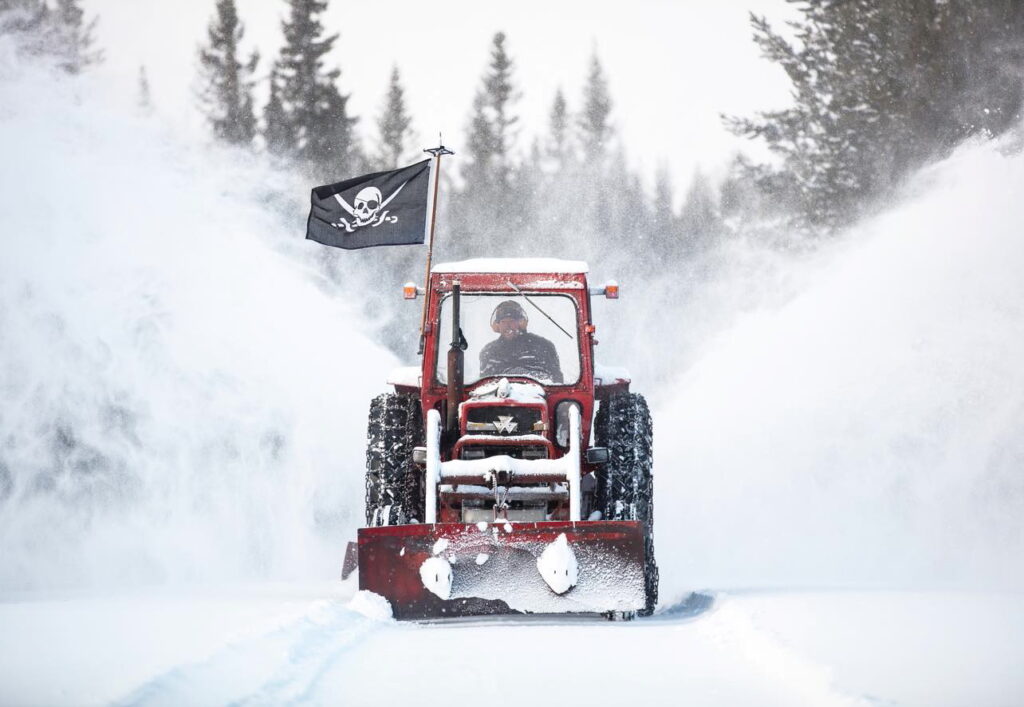 Sure, we have had lots of worries during this winter. But nothing will compare with the worries about the Russian war in Ukraine and how it will affect the rest of Europe and the world. When the war started, we were almost paralyzed for 2 weeks, constantly reading news. We checked news also at night – we both woke up every hour, so after 2 weeks we were really exhausted. It was especially hard for Orest to accept not being able to help from distance and we realized that we had to try to live our own lives as normal as it was possible. Perhaps not all of you know that Orest is from Ukraine and his mother and his brother with family live in the western part of the country. They have chosen to stay, but no one can predict how things will develop. It is relatively quiet in their region, but every day having to deal with air alarms is the psychological pressure by itself. Some of our friends have offered help and we and the family are deeply grateful for that – it gave a feeling of peace and hope and a hint of security in all the uncertainty. Thank you and you know who you are.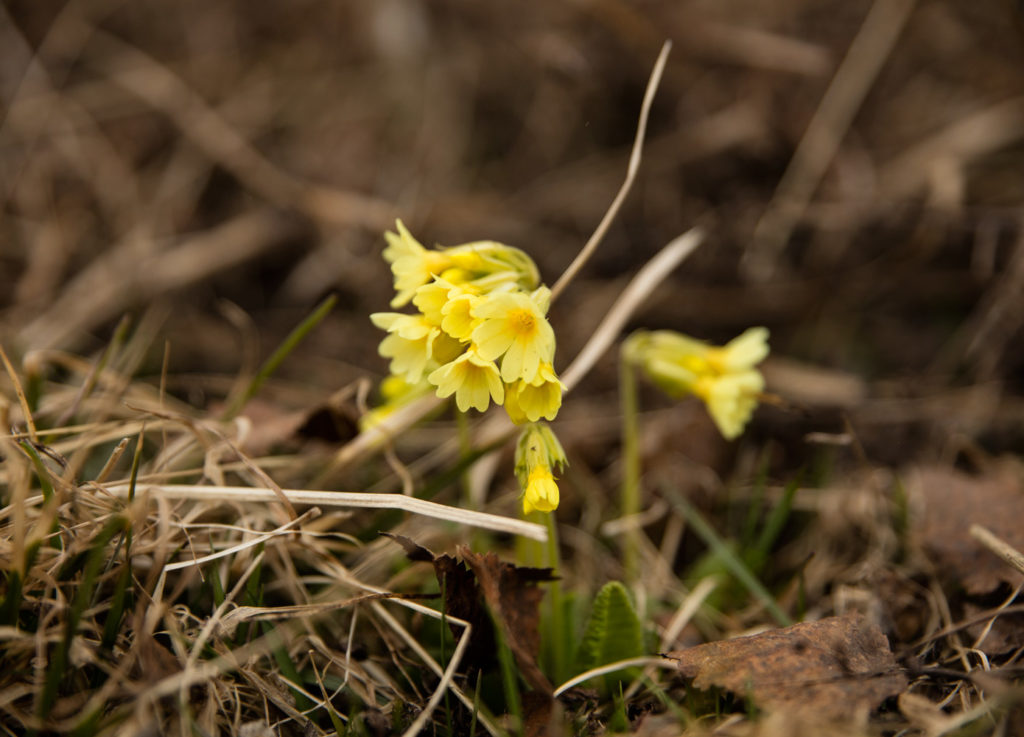 Now we are waiting for the snow has melted and the colors will appear in the nature around us. While I'm sitting and writing now there is a stormoutside. Always at this time of year I am so incredibly tired of snow and I really need to see the grass again. But we don't have to wait that much longer because in a month our surroundings will be an colorful explosion of vegetation.
And in 2 weeks we will have a small puppy that willguaranteed spread joy.