Hope everyone has had a wonderful Christmas and has come well into the New Year. Of course we follow the news, so we know that many had been affected by restrictions and probably could not be with all those they wanted. I had actually planned to write a "Merry Christmas" blog, but time passed fast. Even up here, where time sometimes seems to stand still, it can also suddenly pass by. We had a nice Christmas, even though it was just two of us – and the dogs of course.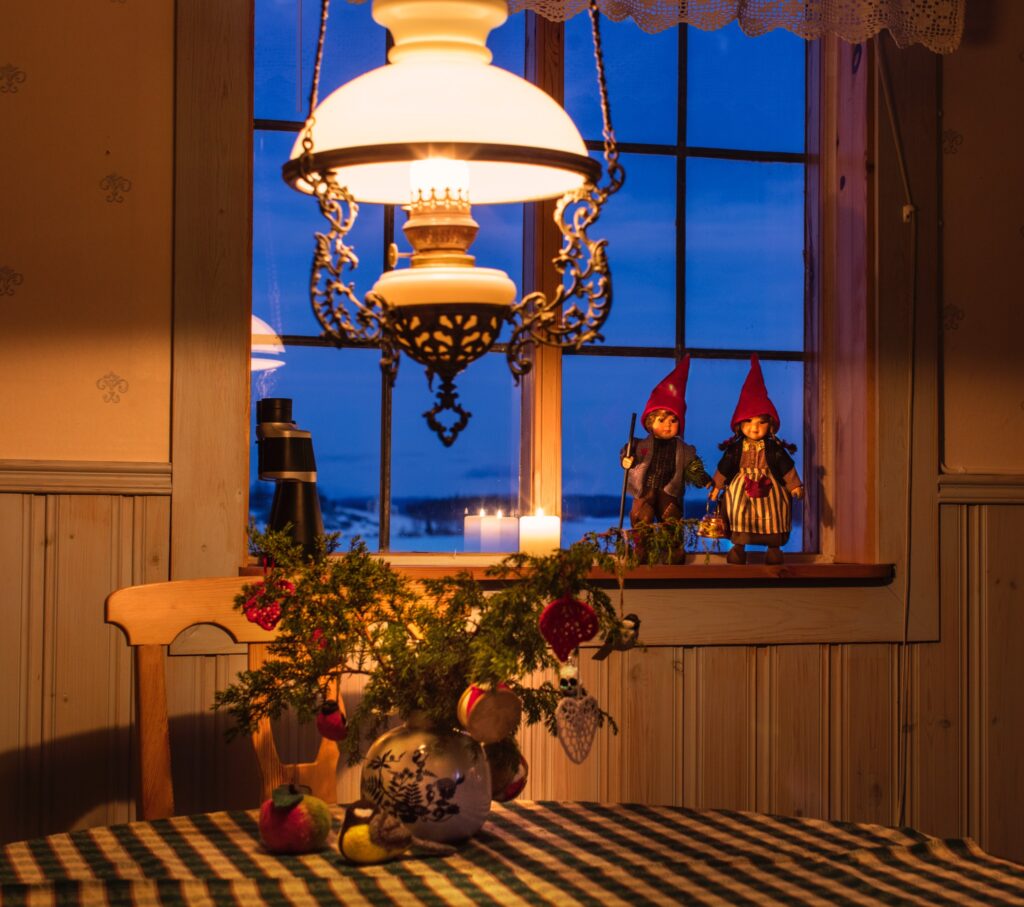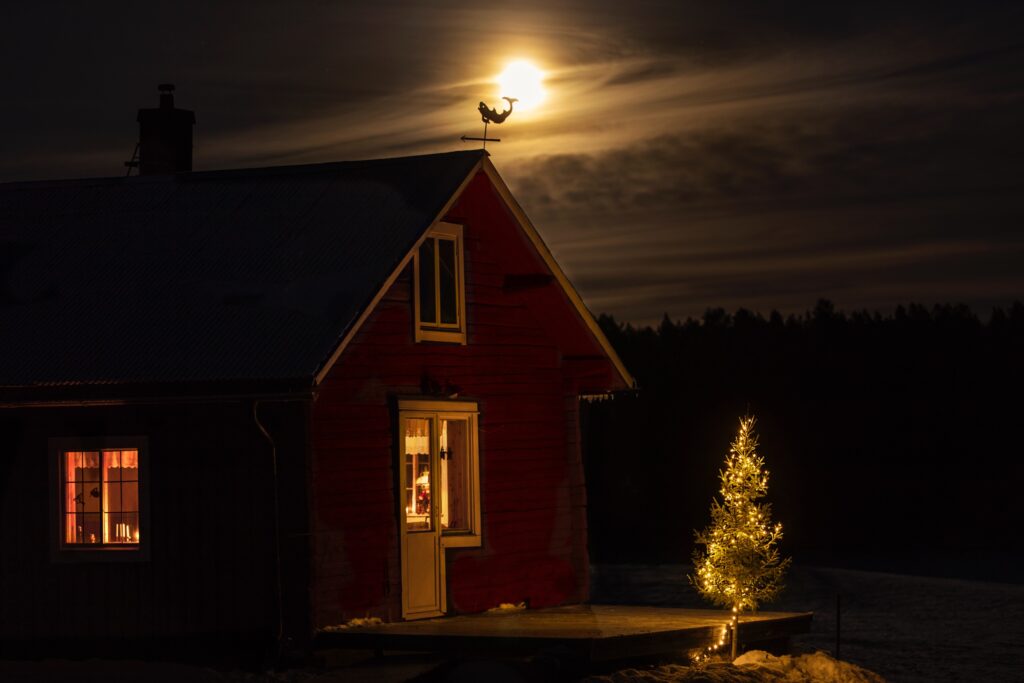 It was our 3rd Christmas where it was just we and I have to admit I was missing being back in Denmark. However, it passed quickly when you read about the Corona situation, because it was anyway forbidden to meet with all your friends and family. Hope it is possible to come to Denmark in the spring. Now we'll see.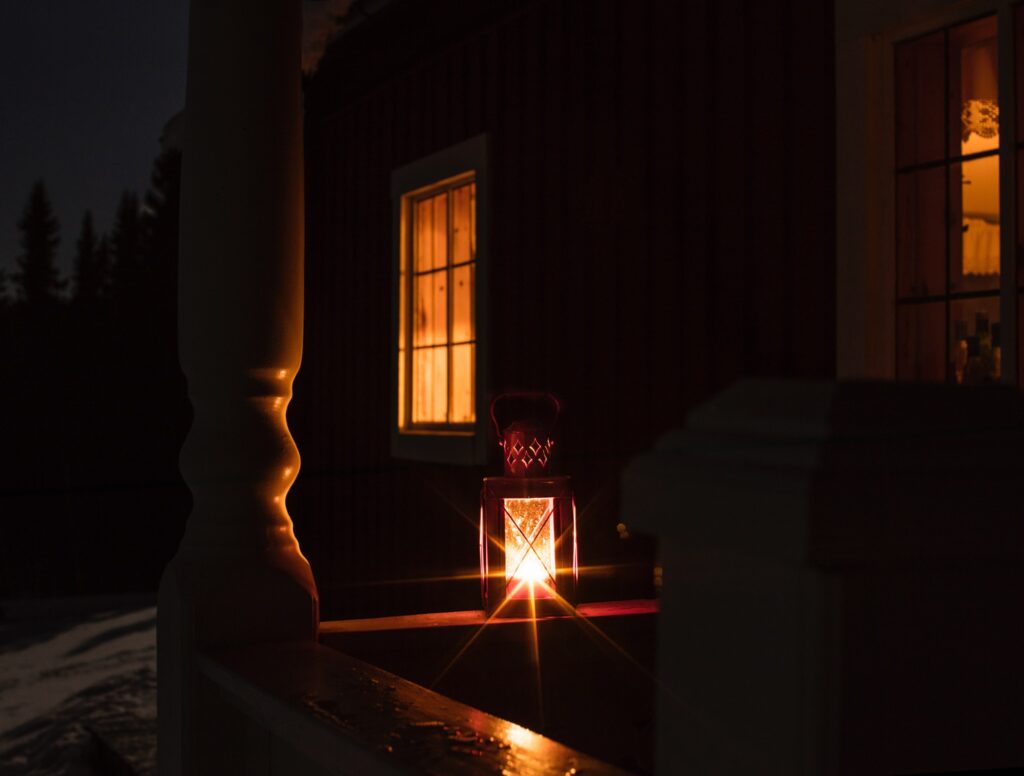 But we were not alone all Christmas. Already on the 28th of December we had a visit. It felt almost like home, because it was my friend from Denmark (who has lived in Stockholm for 12 years) and her husband and their son. They were here until after New Year and it was simply so cozy with visit from good friends. Our "neighbor", who has a little hut 4 km from us, was also here for New Year's Eve, so we were exactly the 6 people as it was limited by the Covid-19 restrictions. The New Year night here is completely different to what we used to and it's utterly silent here – no rockets, no party noises – just silence in the moonlight. Our friends had some nice big Thai lamps – they flew to sky with a small flame in. It was so beautiful and peaceful. A New Year's Eve we will not forget.
Otis spent some time in December getting our website ready so we can rent the house out for the summer. I hope you have all visited the website. Some of you might like to come up here for a summer vacation. In any case, there are still weeks available during the summer. We will soon post it on the larger rental portals, so we think we will get many bookings. The website's address is: https://thegreenfootprint.se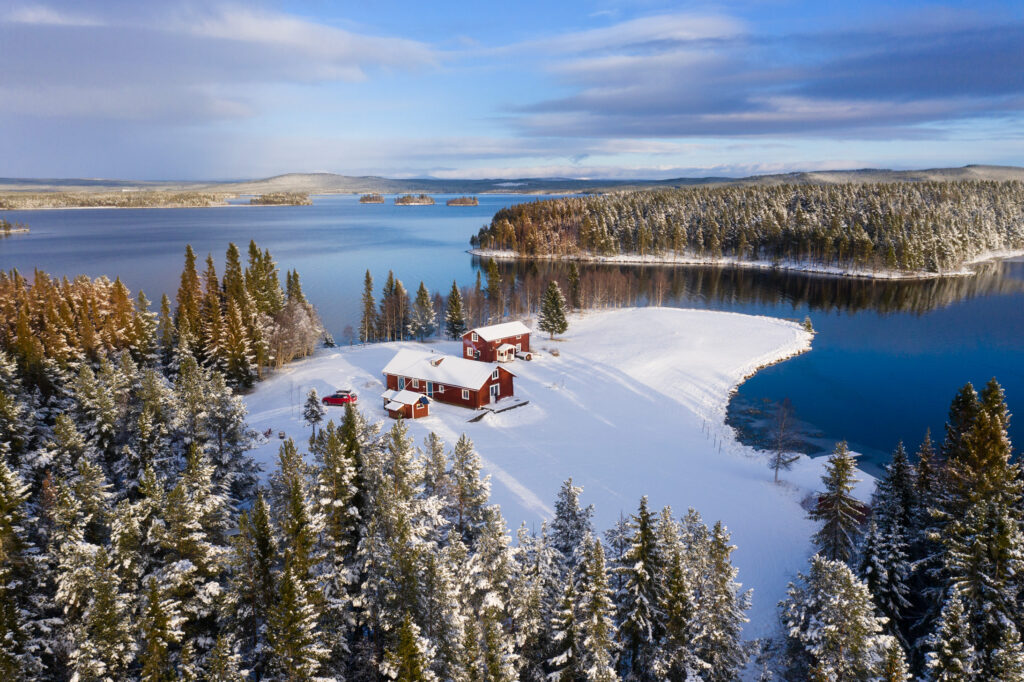 Right now it is only in English, but the plan is that we will also have it translated to Swedish. No one has any idea what the Covid-19 situation will look like, so we have to focus on the Swedish market this year. We must not repeat the same mistake as last summer, when almost all foreign bookings went in the sink.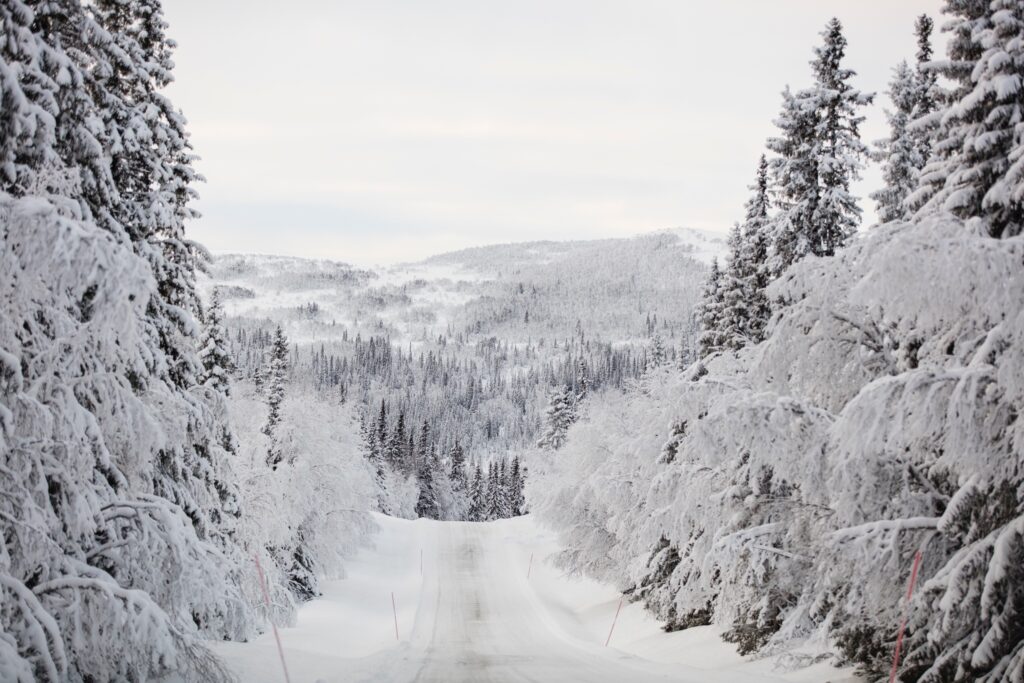 Until January 3rd, the winter had been astonishingly warm and we have largely had running water until then, with a few exceptions where we had to shut down temporarily. With the 4th of January the real frosts came and we have pretty much had between -20 and -30 degrees Celsius ever since. Some few moments it was cloudy and we had little warmer temperatures. There is an interesting phenomenon, which in English is called inversion and which is very obvious to observe here where we live. This means that the higher you get up in the mountains, the warmer it gets. And it is not uncommon that the difference can be up to 15-20 degrees. The cold air sinks into the valleys (we live in a valley) and pushes the warm air up. Therefore, we must always put around 10 degrees down off the weather forecast temperatures.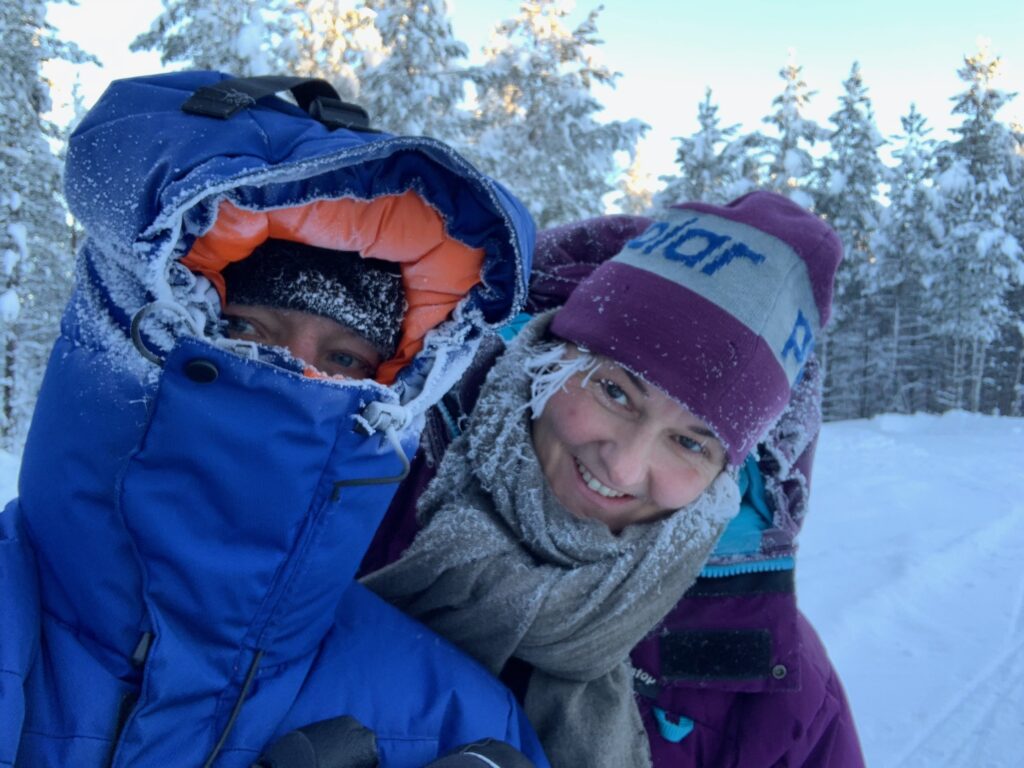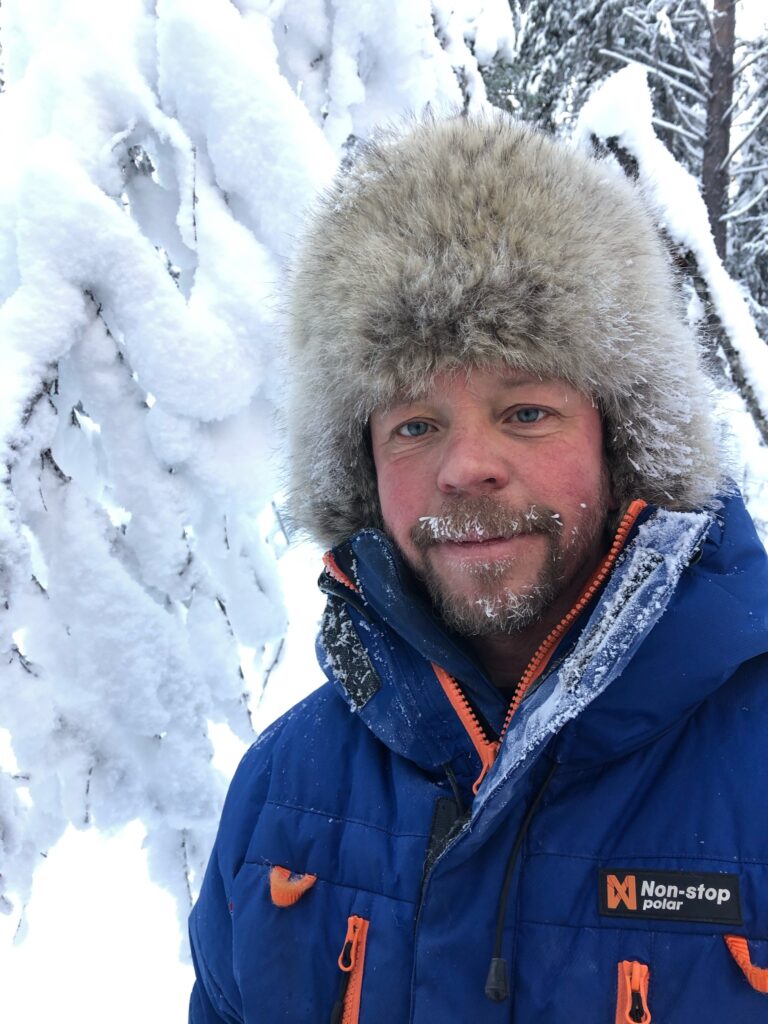 Such a cold is harsh in our supply of firewood. It should not keep freezing so hard, because then the supply of firewood will run out before we reach the spring. The cold also meant that it was finally over with having running water indoors, so now we are back on the lake with buckets and a water pump. It's hard physical training, and this year we have no snowmobile to drive the water up to the house, so we go back and forth with the buckets. And walking in deep snow will make you feel it as a harder work. And many buckets are needed for our week's water consumption. It also makes you very economical with water usage. The used dishwashing water is used, for example, to flush down the toilet. You really get certainty about how big a consumption we had when we lived in Copenhagen. Flushed down the toilet after every little visit, bathed at least once a day, washed clothes without it being really dirty and generally poured many liters of excess water directly into the sewer. The same thing has happened to us after we started sorting waste and composting. We have become so amazed that you can sort so much waste for recycling that you do not really need to have a waste container service. Paper / cardboard and plastic make up 60% of total waste, compost – 35% and the remaining 5% are bottles and cans. We take these things to the recycling station containers in the village. We have actually terminated the waste collection service provided by the municipal company. A scheme, that anyway did not work as they promised. They would not pick it up at our property as they had promised when we booked the service, but they wanted us to drive a smelly trash can in our car 4 km to our neighbor's house. Some may remember the story of the lack of sludge emptying. It's the same company. A completely hopeless and unreliable company, if any should be in doubt about our opinion.
This summer, Otis built a sauna in a small annex in the garden, where we previously had an outdoor bio toilet. It was an absolutely amazing and meaningful decision. We use it a couple of times a week to get properly warmed up and take a "shower". It is absolutely wonderful that you get completely warmed up while there is severe frost outside. It is not that big, so it can reach 80-90 degrees in an hour even if it freezes -30 degrees outside. And going out and rolling in the snow and afterwards back into the heat feels like the best therapy for the body. All muscles get relaxed. This is the way people has bathed in these regions for generations.
This January, I have also been working on a fantastic assignment. I have photographed a Christmas collection for one Danish company. It has been exciting to play with setups and staging out in the snow. I am still not quite done with the task and Otis will also have to edit some small films, which will show the "behind the scenes". I hope for more of these types of tasks in the future. When we moved up here, I had ATBO (a Danish furniture design company) as a customer, where they wanted original photographs of wood and nature. In any case, there is always a guarantee of real snow up to 6 months a year.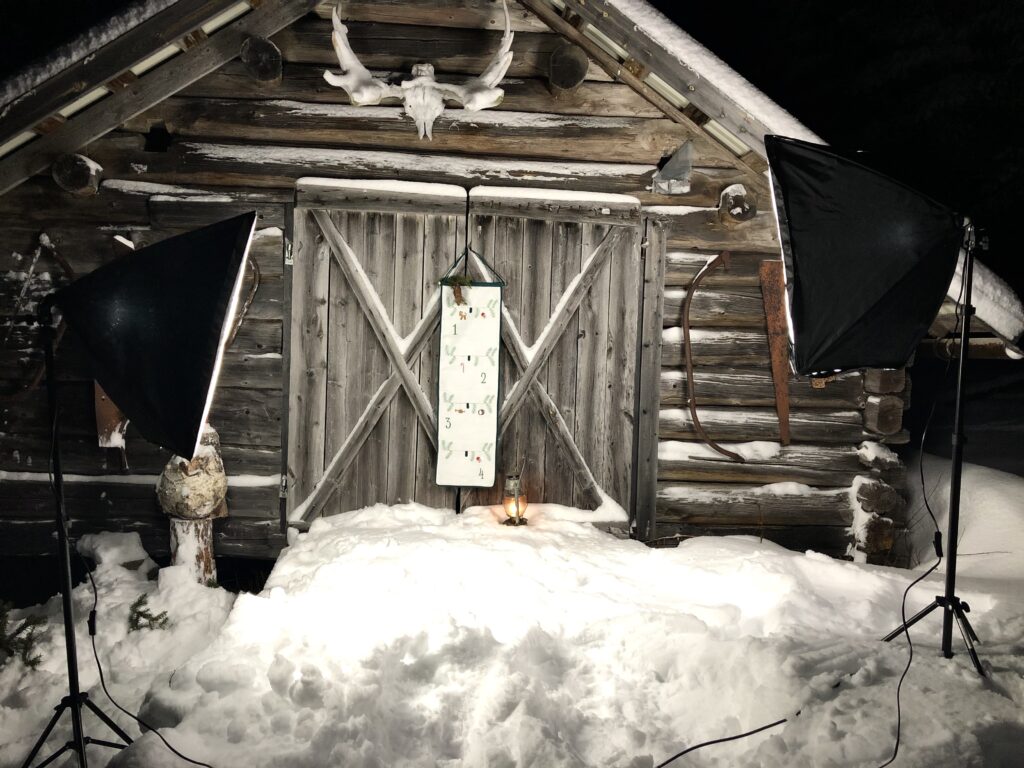 The day has already become over an hour longer and the sun has risen higher in the sky. Each day lasts an average of 5 minutes longer. It's half an hour a week so it feels almost completely "visible", every single day.