Many have asked us if we have experienced any changes, caused by the COVID-19 crisis. We certainly have, but just not in the same physical way as most of people we know have. We are so isolated where we live and Sweden has not had the same restrictions and actions as many other countries have. We have been able to move freely and it doesn't seem that people feel unsafe by socializing with each other in our small town of less than 100 inhabitants. But you are, on the other hand, afraid of people coming from outside, – of those who have summer cottages here in the area and who usually come every year at Easter vacation break. Many stayed home this year to protect the residents in the village, most of whom are over 70 years old.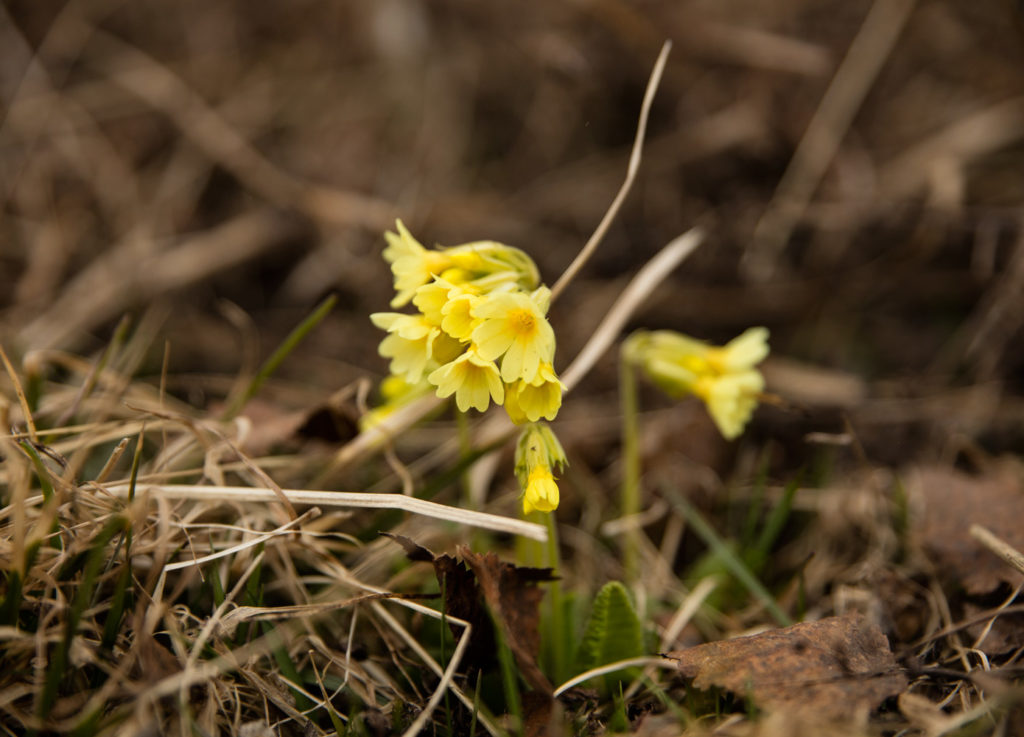 Our everyday life has not been affected, but it is not every day that we meet other people. Once in a while, a snowmobile comes by on the lake or we have to go to town to pick up mail and buy food. In some way, we live in a little isolation where COVID-19 is something distant and what we read about in the news and media. When you don't feel it on your own body, it's hard to relate to it. But financially we get hit. We had just decided to rent out one house during this summer. There were several interested people, but a few days later COVID-19 crisis came with its restrictions and many countries decided to limit travelling for their citizens. We hope that the borders will open soon again and that people still want to spend summer holidays in our beautiful surroundings.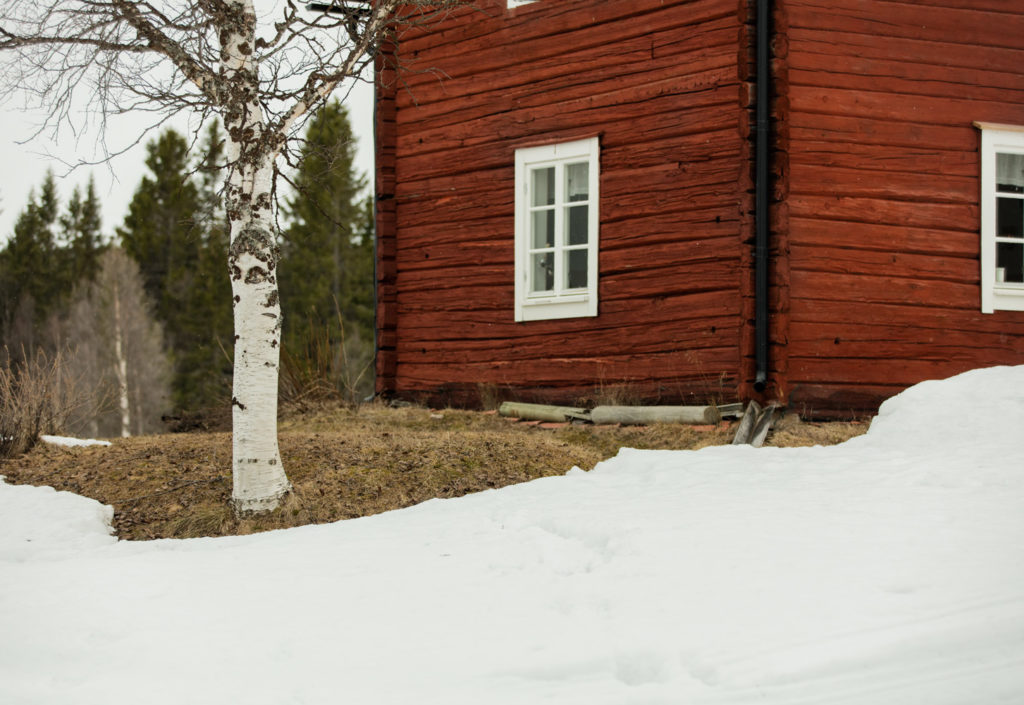 Also not many companies, who is willing to order our services – video products or new photographs during this uncertain time. Such products as websites and art are not items of the highest priority nowadays and people won't invest in that. Our potential customers work primarily with tourism and it is those who are most severely affected. Yes, we are very concerned about how things are going these days. Fortunately, there are also some positive actions. I have been selected as one of the region's artists to make a 20-minute long film about my art. An effort has been made to support artists who are losing revenue on their art due to closed exhibitions, theaters and venues. It will be shown around the region in the near future. I am excited about how it will be received and whether people will be able to understand my Swedish language with the very strong Danish accent. I was also assigned to write an article in one art magazine, and as an artist there is an opportunity to apply for emergency artist grants. Some very nice actions actually. I have some applications for some decorating tasks. There are many about the bid, but certainly this is not impossible. I hope all I can.
Those who have been following the blog for a long time know that we have had a rather unpleasant case with the regional energy company Härjeåns Nät AB, which has a monopoly on supplying electricity to customers in our region. At the moment we live off grid and get power from a generator. This is not a viable solution in the long run. Therefore, we were curious to get prices for to be connected to the local grid. The first price we got was 125,000 SEK. Orest had difficulty with understanding their calculation according to the provided "proce calculator". In his calculation, the price would be significantly lower – below 90,000 SEK. Therefore, he sent the material to an independent state inspection, which verifies that the prices from the regional companies who have regional monopoly are correct. His query resulted in that the energy company changed its technical solution and the price raised up to 300,000 SEK in the first raw, and afterwards it ended up at 430,000 SEK. We actually thought it was the final price offer, but then we got the final decision from the Energy Market Inspection and they mean that the price must be below 90,000 SEK, as Orest thought according to the calculation method. This is a nice victory for us, but this is also scary that such a company deliberately goes after scoring a profit using unclear methods. Of course, Härjeåns Nät AB has appealed the decision, so that is the case in the curt now. In the meantime, we have completely lost the desire to be connected to the electric grid, which also has sky-high charges and fees and who wants to buy service from the provider, which has not subsequently promoted its own credibility. Now it is all about an off grid solution with solar panels and battery bank system. But this is just not so easy with our dark winters. The batteries and power inverter setup that we have been recommended were recently withdrawn from the market as it was found out that they may destroy the fuel generators – this is an option in our case – the generator must be used in the dark period for charging the batteries. So, as it seems now, everything suggests that we have to wait another year before we get a solution with energy supply setup. And unfortunately it is also a matter of economy for us – we don't have that amount of money for the installation – approx. 300,000 SEK . But it is also a market that we are predicting has great future and there are many companies working on off grid solutions. It is actually a very exciting world to gain insight into.
Spring has also arrived in our region. We start to see our ground under the snow, and my transplanted rhubarb sprouts are alive – a big win since I have virtually no experience with plants.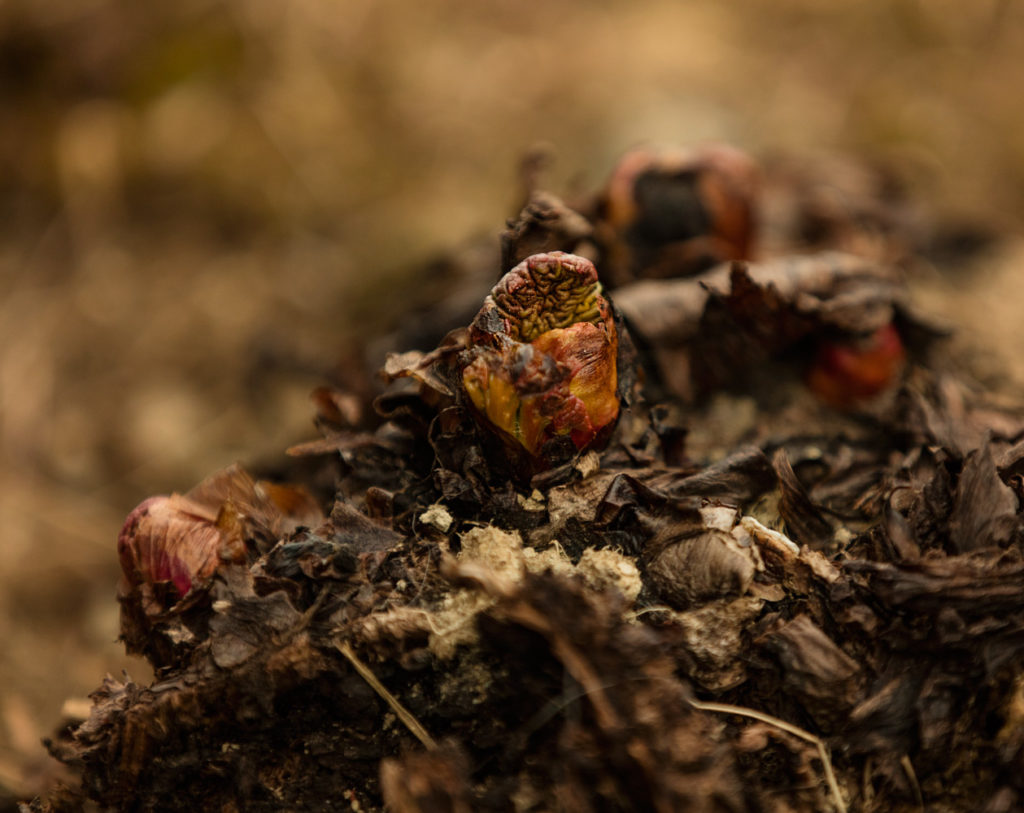 The ice on the lake is getting thin and unsafe. We are excited to see when the ice breaks up and the ice surface will turn into water again.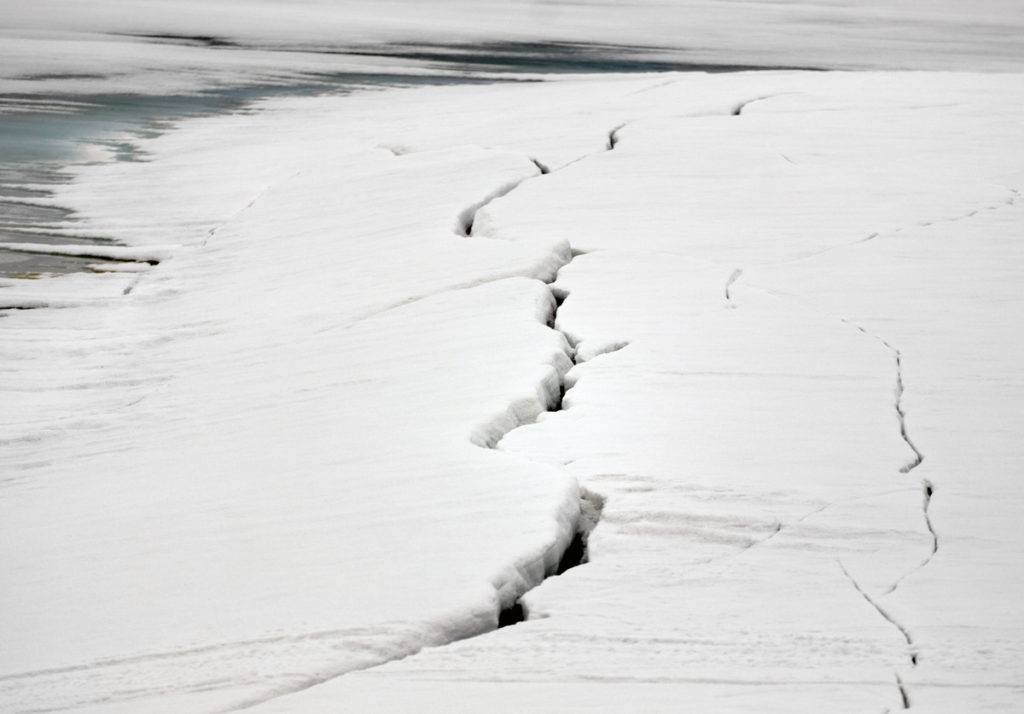 Our dogs must not be left alone these weeks because they can be seriously injured if they break through the ice or fall into one of many crevices in the ice. Of course, they think it's pretty frustrating to be limited in their freedom. They are used to be able to go in and out of the house as much as they will. We enjoy seeing the colors again after a long "white period". Streams appear and become wider and more full of water every single day. The swans and cranes have already arrived. The mosquitoes are not here yet and the first bear tracks in the region were spotted….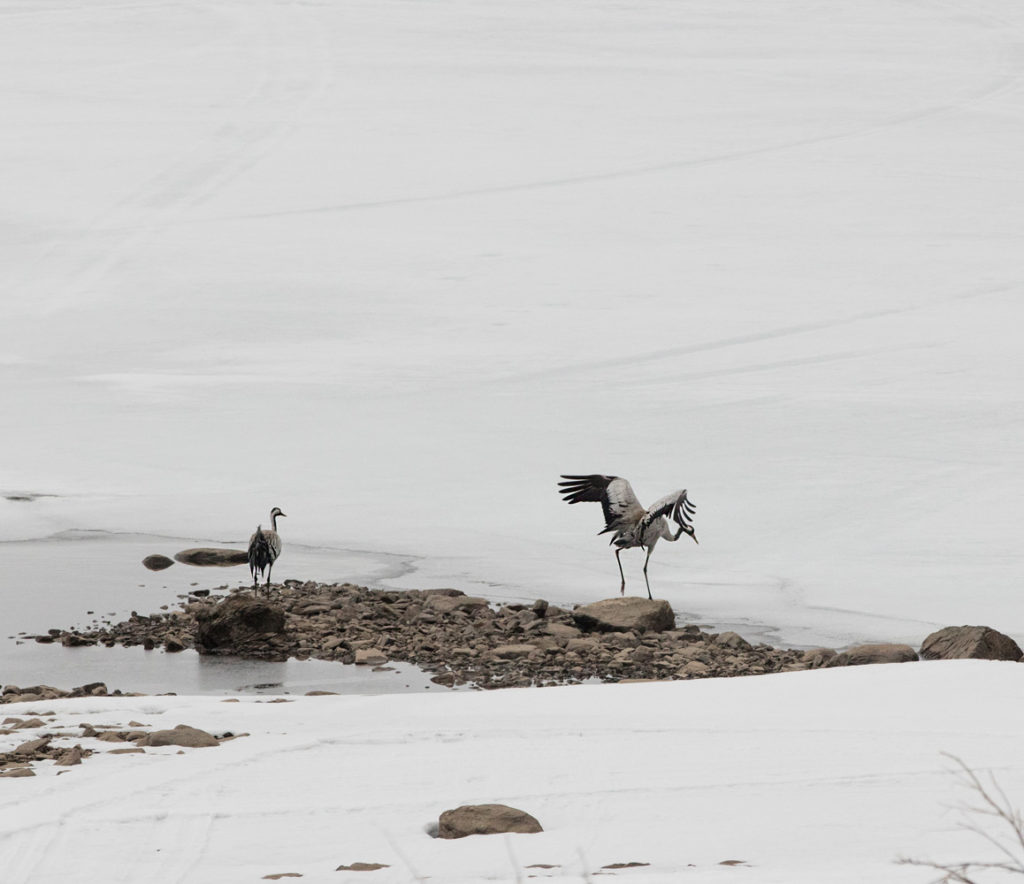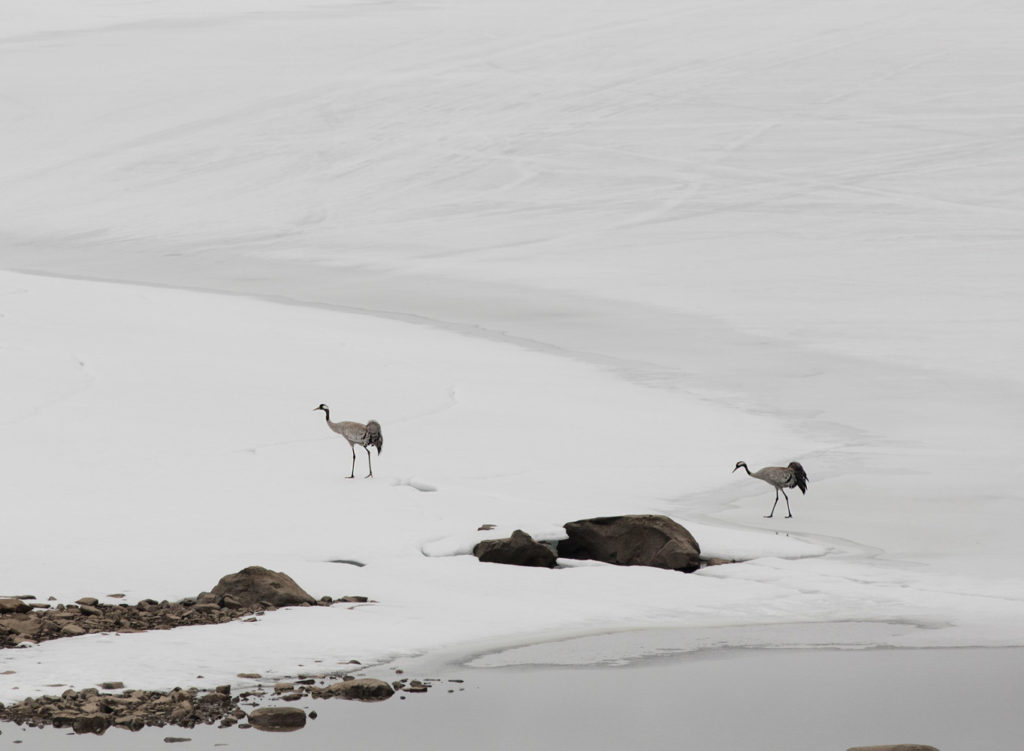 The days are already very long and soon we will have the bright nights.
We have got running water in the houses again and the washing machine has been connected and it works! The ultimate upgrade of our residence- running water is the wildest luxury!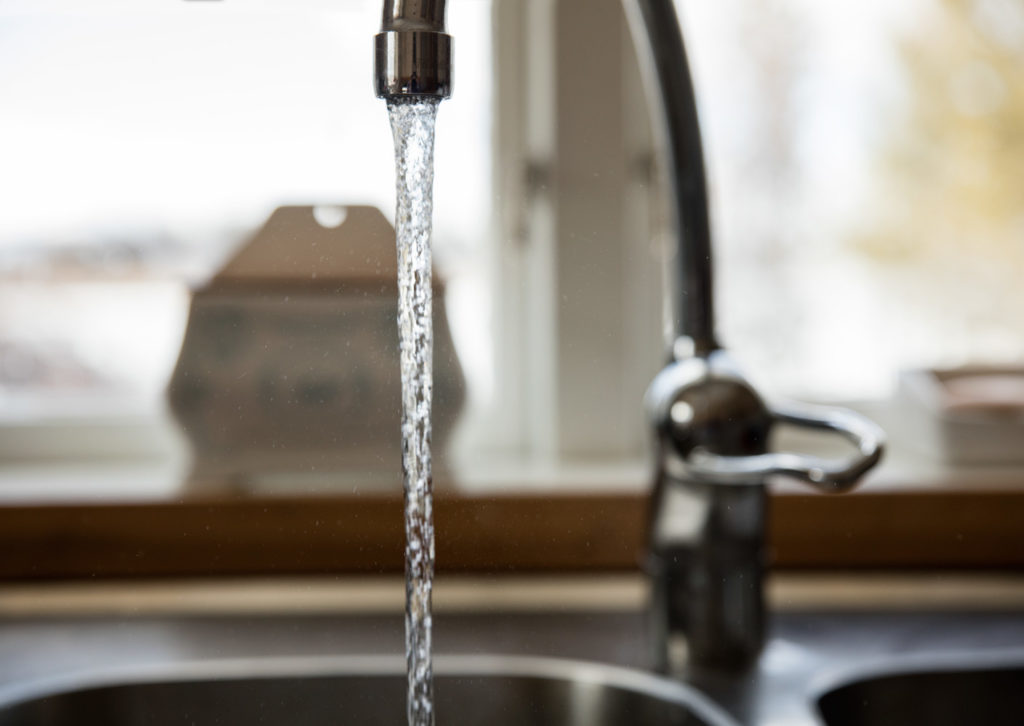 Now we wait for the snow to melt so we can use the shorter road for driving car. Orest used the tractor and he managed to make the longer road to us around the lake drivable for the car and we actually made all the way by car recently – 8 km in almost 3 hours – in the snow with chains on tires…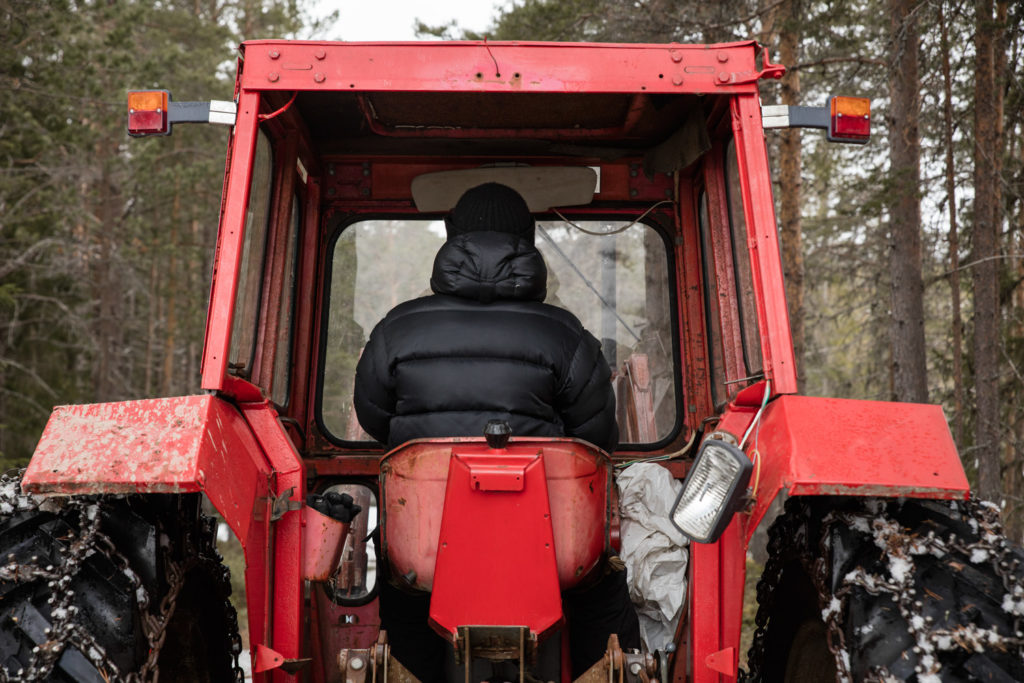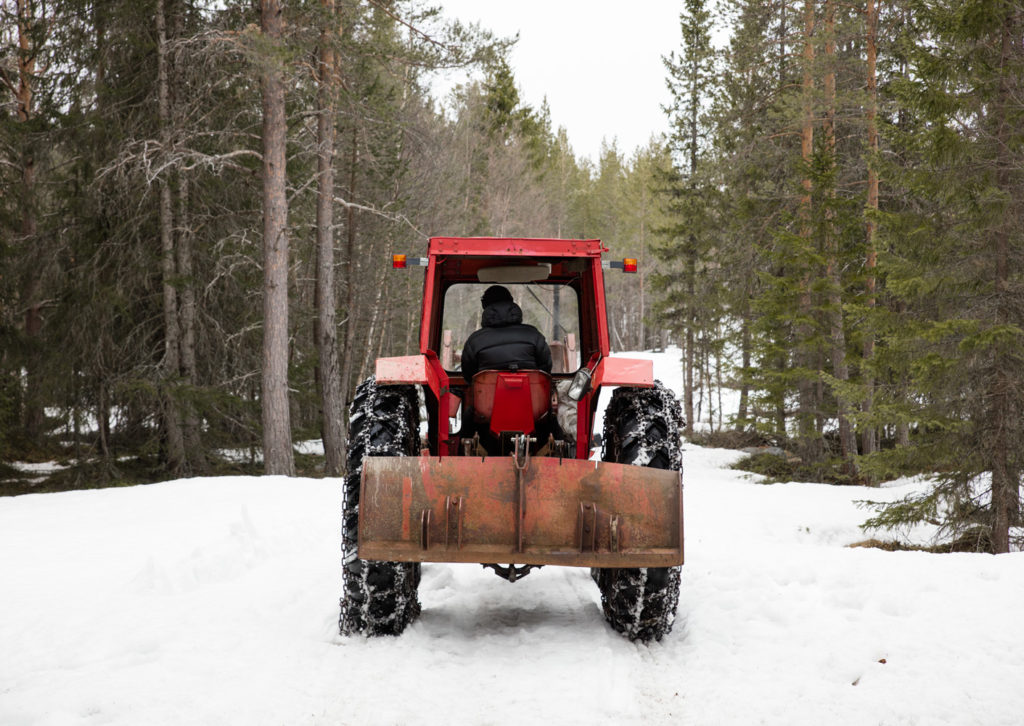 And so I read about herb gardens and growing vegetables in the climate we live in. It will be my project for this summer. My parents had horticulture, but I somehow managed not to keep that knowledge. I start from scratch and have to try myself. We have cut our first trees, but only as a "clean-up" in the birch trees garden.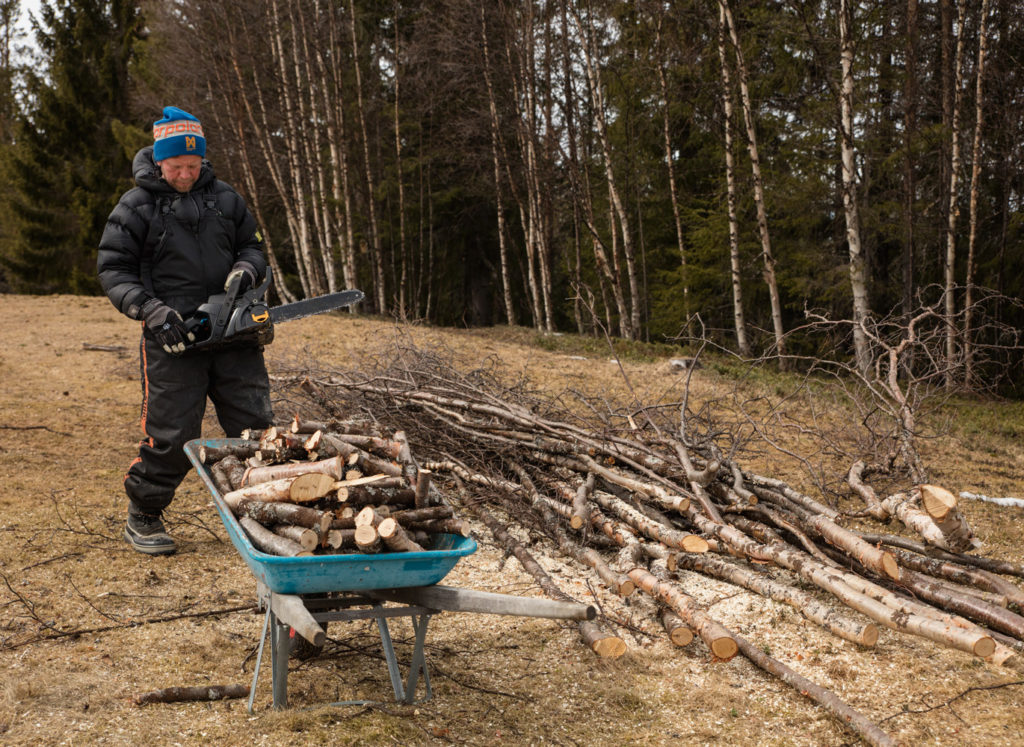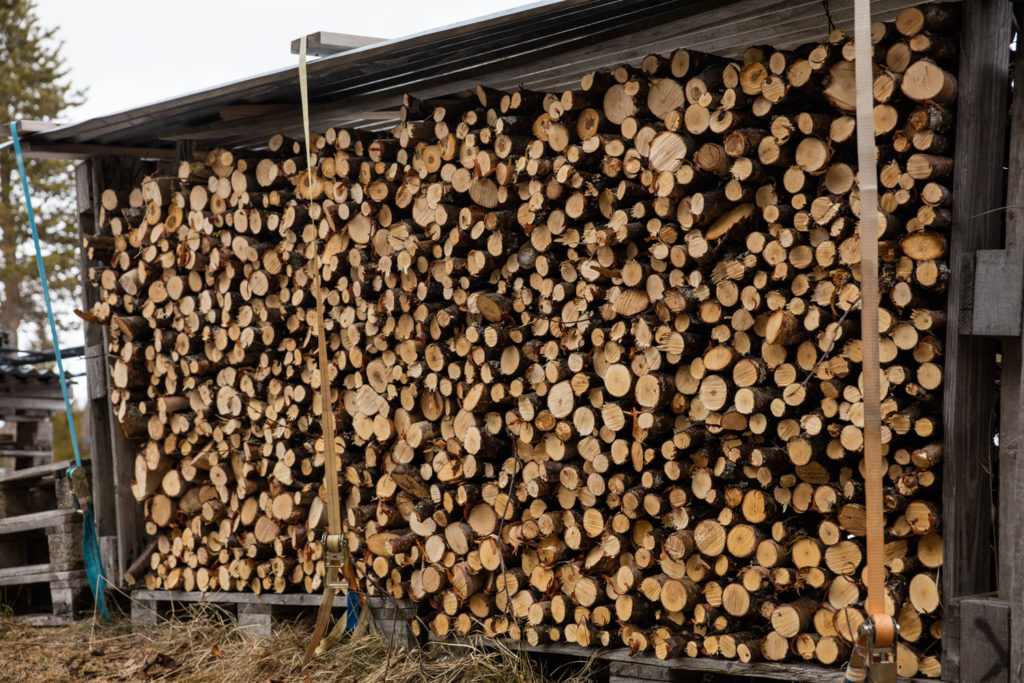 We will soon have to cut down trees in the woods for firewood, but having to cut 25 cubic as a beginner seems overwhelming, so we ordered wood as long trees, we by ourselves have to split them. 25 cubic is approx. 3-400 birch trees. We may also need chickens, but it depends on whether we can get electricity because otherwise they will freeze in winter…