I know many have wondered about the choice of the domain name on our blog. Why "petros.dk"? Petros is the name of a mountain in the Ukrainian mountain range Carpathians, where we met for over 18 years ago. In this blog I will talk about how we met at a train station in the small mountain town of Rakhiv.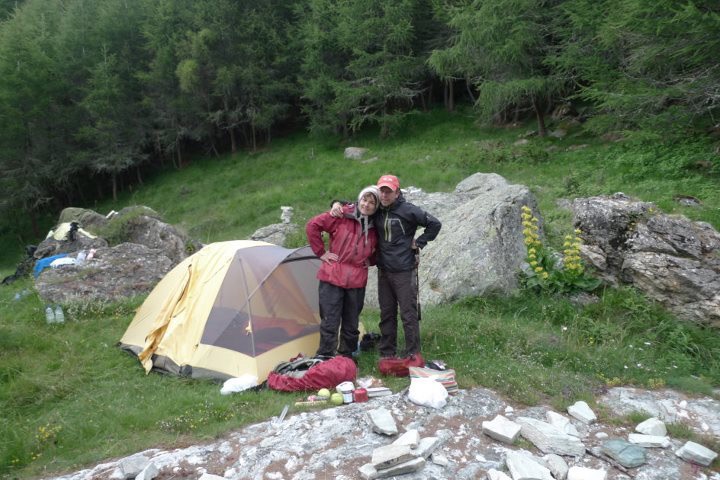 In 2002, I was on my fourth year at the Academy of Fine Arts in Copenhagen, and I was interested in places that were neither city nor countryside. Places where nature has taken over humanity and created its own order. Therefore, I wanted to photograph Chernobyl and the city of Pripjat in the closed radioactive zone.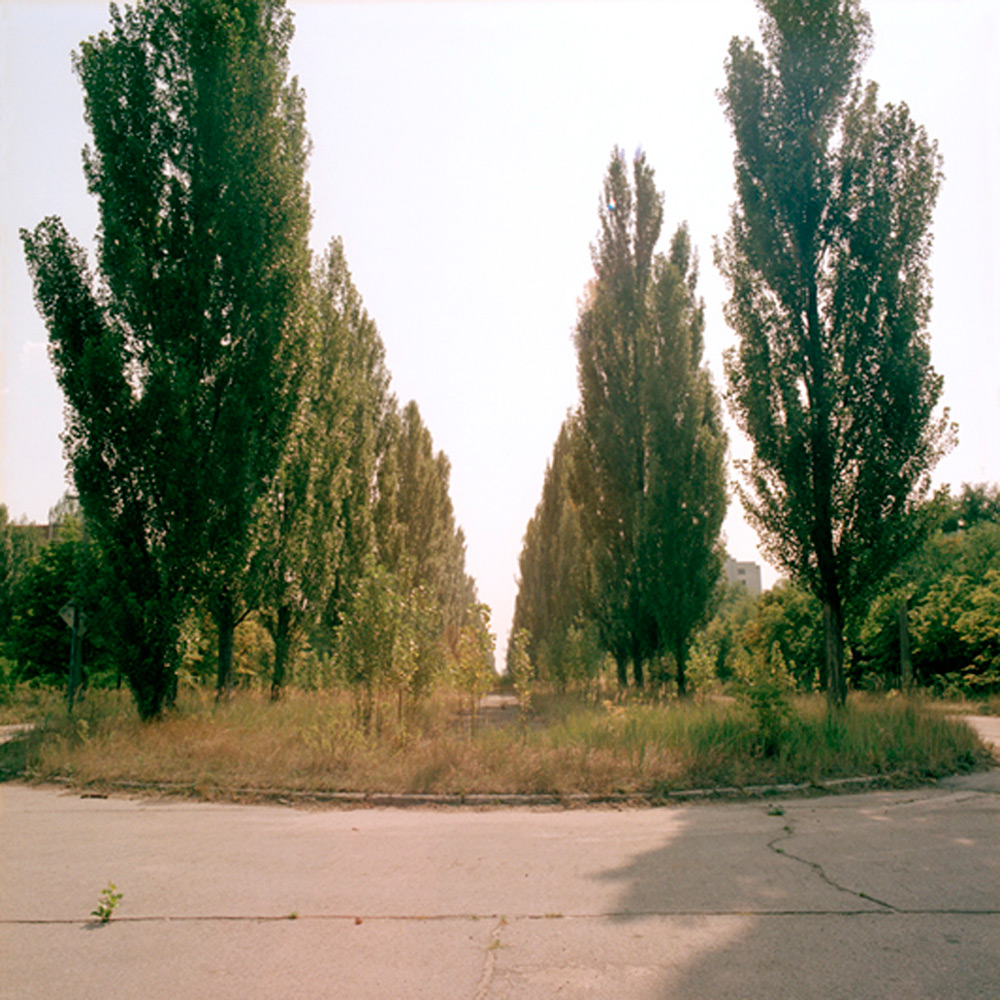 It was the time when no tourists were in Ukraine and virtually no one had visited Chernobyl. I got permission to visit the area as a "Red Cross Employee". It meant that I could move freely around alone and photograph wherever I wanted.
It was not where Orest and I met. After I photographed, I would travel with my cousin who was traveling with me, around in the country and hike in the Carpathians – a mountain range extending from the Slovakia, through Ukraine and to Romania. It was in these mountains that we met for 18 years ago.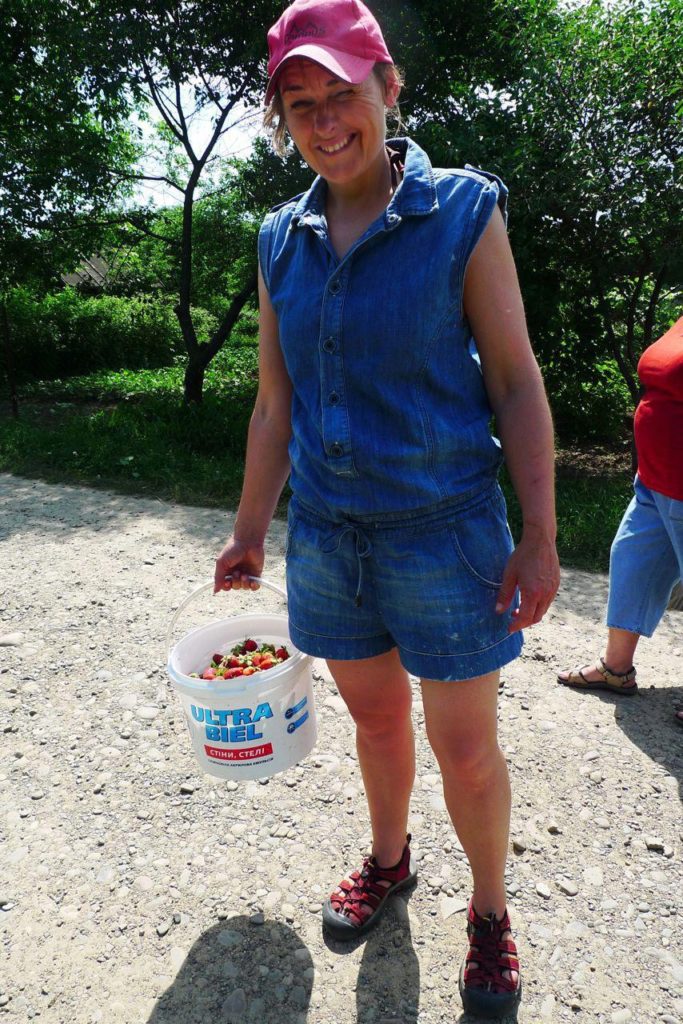 My cousin and I had ended up in a very small mountain village and were what you call it "lost in translations". No one could speak English or German and even no Spanish and everything was written in Cyrillic letters. In short, we couldn't even spell a city name or ask a single person for help. In fact, we couldn't figure out how to get from there until we saw two young guys with mountain bikes and backpacks at train station. We actually thought for a moment that we weren't the only tourists in that town. One of these two young men was supposed to be Orest. He spoke fluent English and helped us with tickets. He was from a larger city and regional center, and we had an 8-hour stay the following day in his city. He offered to pick us up at the train station and show us around the city, because it was Ukraine's Independence Day; a holiday where everyone is free and where there was music and partying in the streets.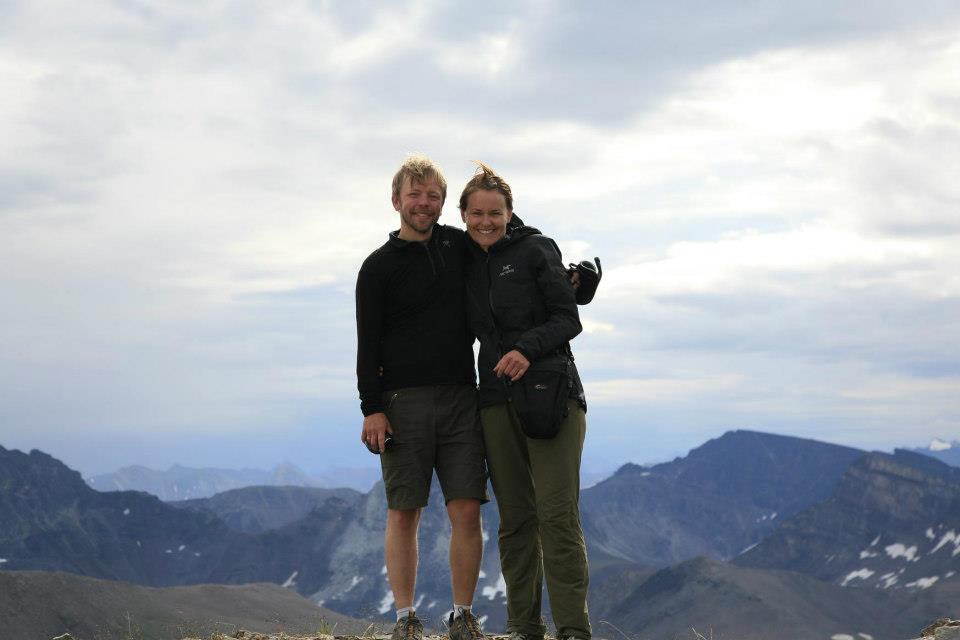 We had some nice hours together that day in August. We said goodbye and promised we should keep in touch. And as it is so often the case with journeys, "now" during traveling is transformed into everyday life when you are back home, and what felt like a most obvious thing at the moment, it's been pushed into the background of everyday life fairly quickly. The days went by, and I never said thank for all the help we received. But fortunately, after 3 months, Orest wrote us to hear if we had a safe travel back home. Then we started writing letters to each other. My cousin and I agreed with Orest that we should hike together in Carpathians for Easter the following year. Then 10 months after the first meeting, we met again. It was a fantastic and very authentic hike we got together. Orest had been hiking in the mountains alone since he was 16, and knew some very beautiful areas as well as abandoned sheep shepherds cabins we could overnight at.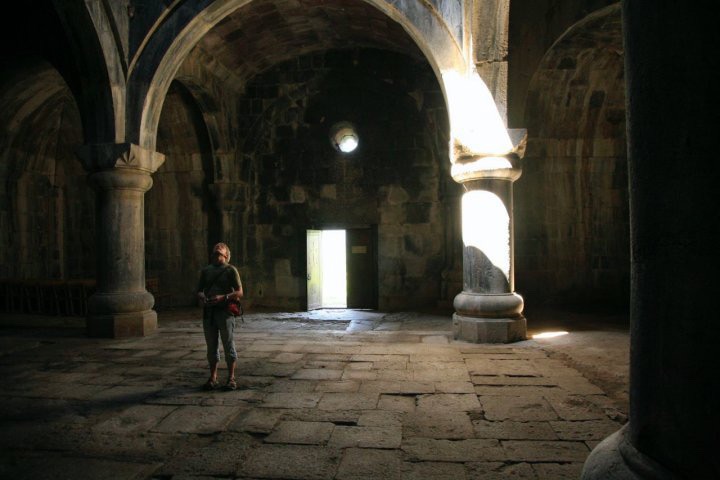 No, there was no romance in the air yet, but it was on that trip I started to fall in love. However, it was not completely mutual 😉 Before we left home, we had agreed that we should meet again already in the summer. We wanted to climb Mount Elbrus in the Caucasus. But since Elbrus is located 80 km from Grozny in Chechnya, which was a dangerous place at that time because of local war, the Danish Embassy strongly advised us not to travel there. If something were to happen to us, they would not be able to help us, as the situation was unstable in that region. When I was young I lived in Nicaragua, and I had sworn never to travel to a war-torn country again. So unfortunately we had to cancel that trip. Instead, we invited Orest to Denmark on a bicycle trip through the Jutland region, but he was so determined to climb that mountain in the Caucasus so he declined our invitation nicely.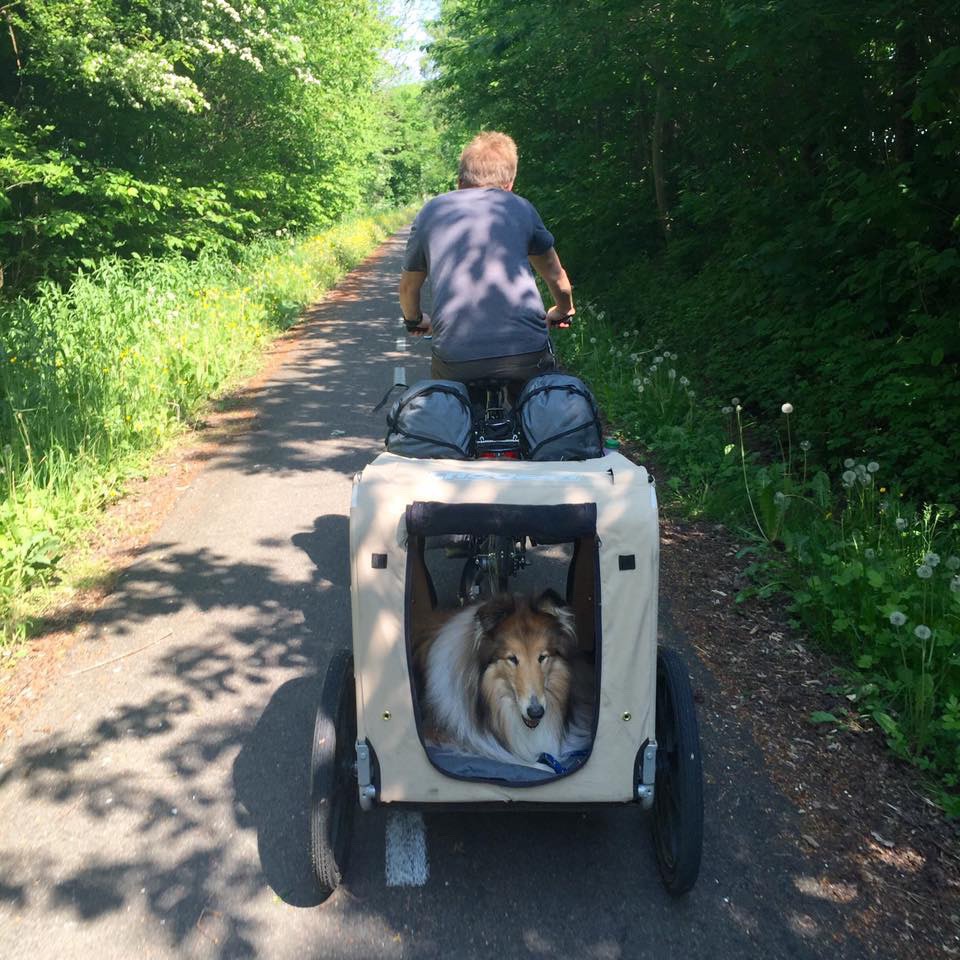 It was a destiny, but the alpine club, who was organizing Elbrus trip, had to cancel that adventure. I don't remember the reason, but that made Orest to come to Denmark and we had a great cycling holiday. It was on this trip that we started dating.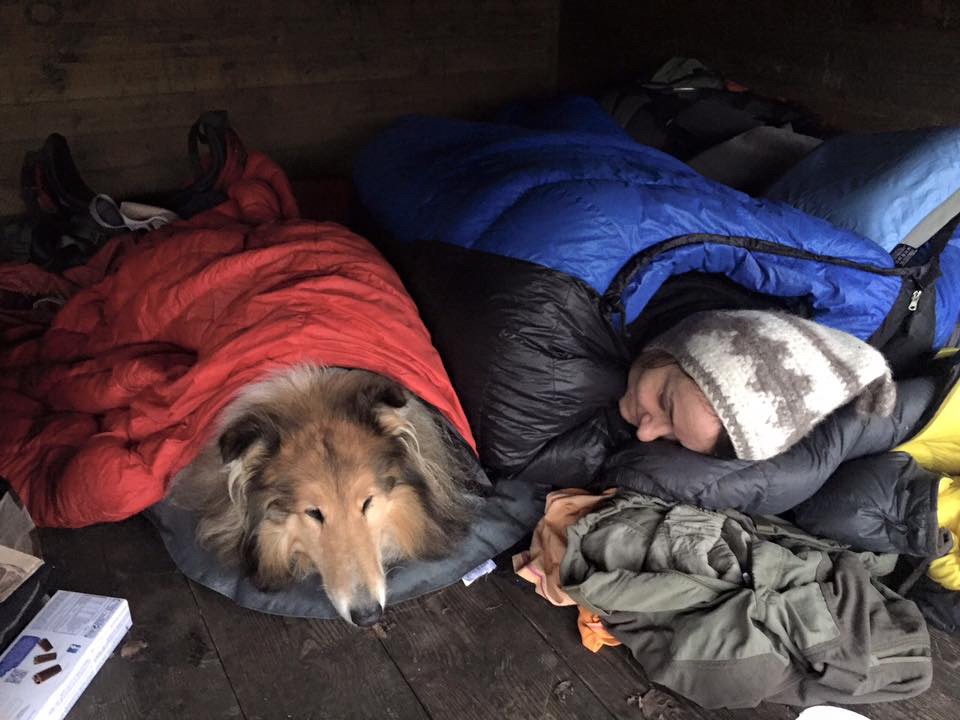 We spent the next year traveling back and forth. It was mostly me who had to travel to Ukraine, because it was a huge bureaucratic issue to get a visa to Denmark, which had introduced Europe's most stringent visa and entry requirements from non-EU countries at that time. After one year's long-distance relationship, Orest chose to move to Denmark. I still had a year left to study and living in Ukraine would be very cumbersome. Partly because of the language and partly that the salaries were so low that it would not even cover the payback fees on my student loans.
We got married on October 15, 2004.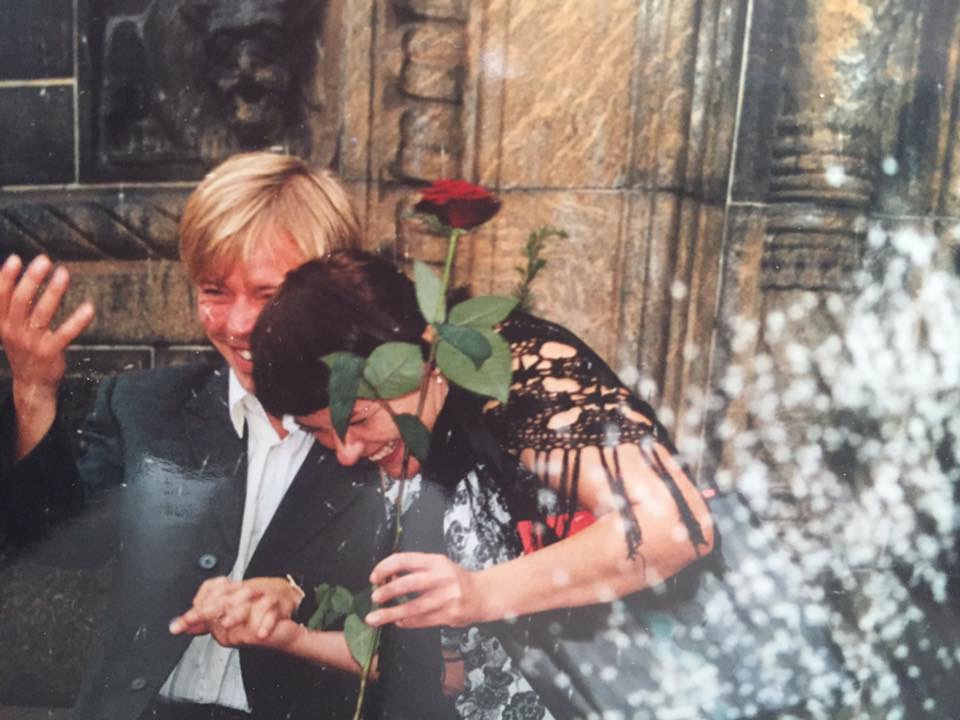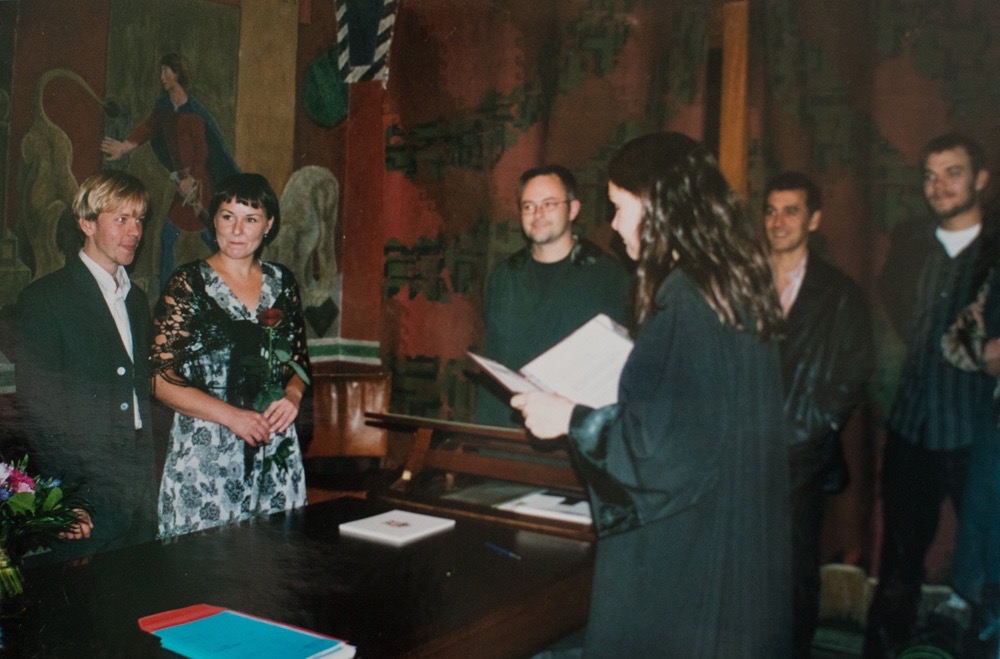 It was a fun and quite disorganized wedding. The law required us to be married if Orest were to apply for a residence permit in Denmark. We had 3 weeks to arrange a wedding. Finding a place for the party, inviting guests and with a budget that could barely cover an Easter lunch for 3 people. But it succeeded in a rather alternative way. We went to the forest to pick up leaves and branches for party decorations. I found a dress in a secondhand shop. I had a student job in the Copenhagen Culture and Music House, where I could rent the most beautiful room for almost no money (as employees you were offered great deals). We wished no gifts, but instead we asked everyone to bring meals and food for the party. And it was a wonderful wedding and many of our friends are artists, so there was played and sung and improvised! Unfortunately, Orest's family was unable to attend the wedding because of the visa rules, so when we were married for 5 years we celebrated it with a "5 years party" in the small mountain town in Ukraine, where we first met. There were both Danish friends and Orest's Ukrainian family and friends. Despite language difficulties, it was the most funny party! People were already dancing after the entree, and so the evening continued until the bright morning – and the musicians were fueled with plenty of vodka.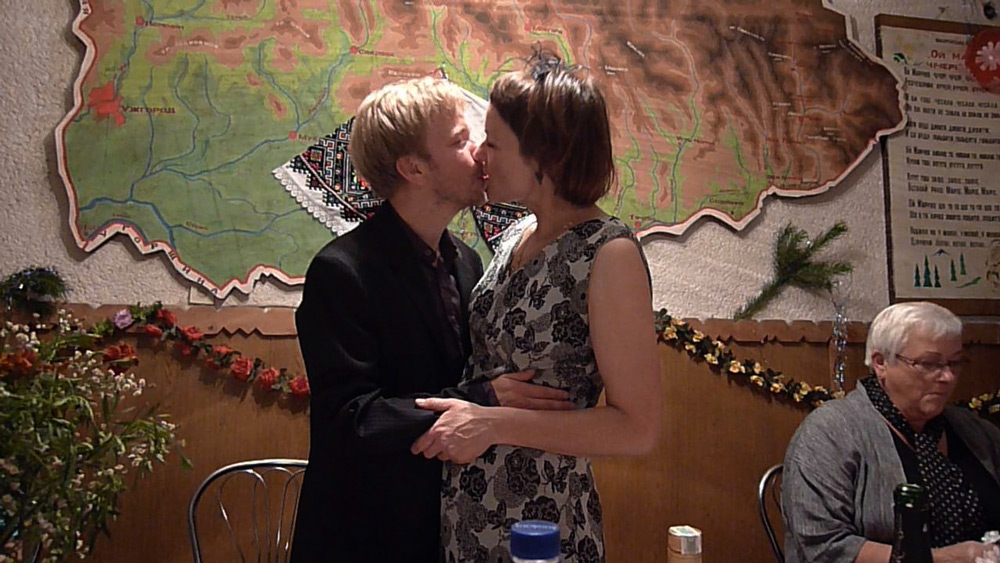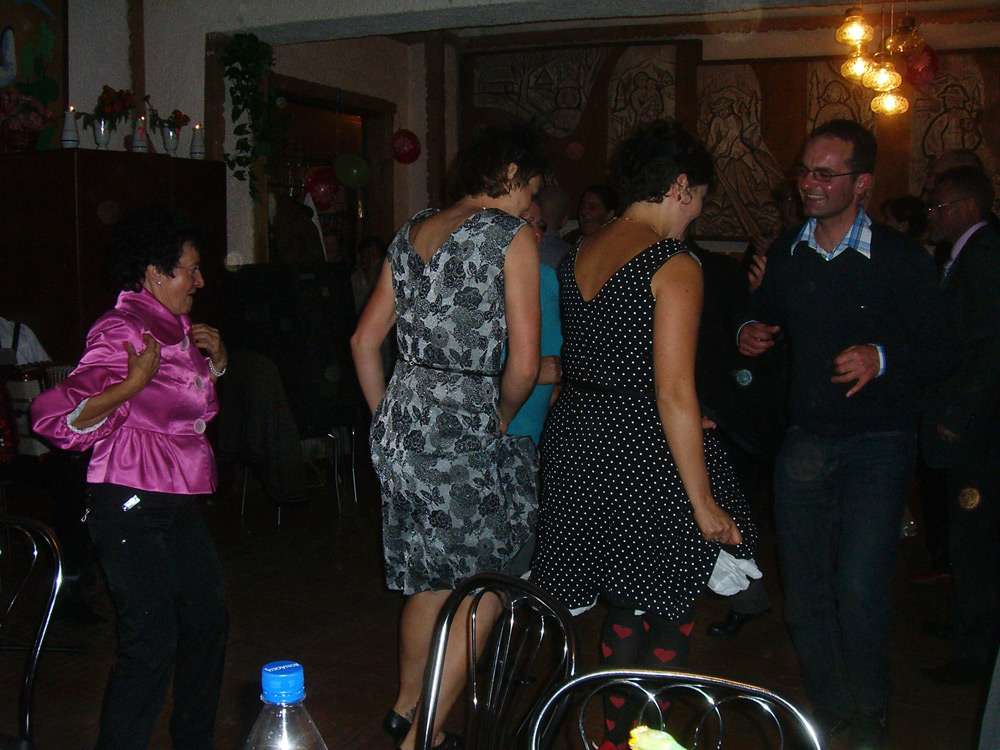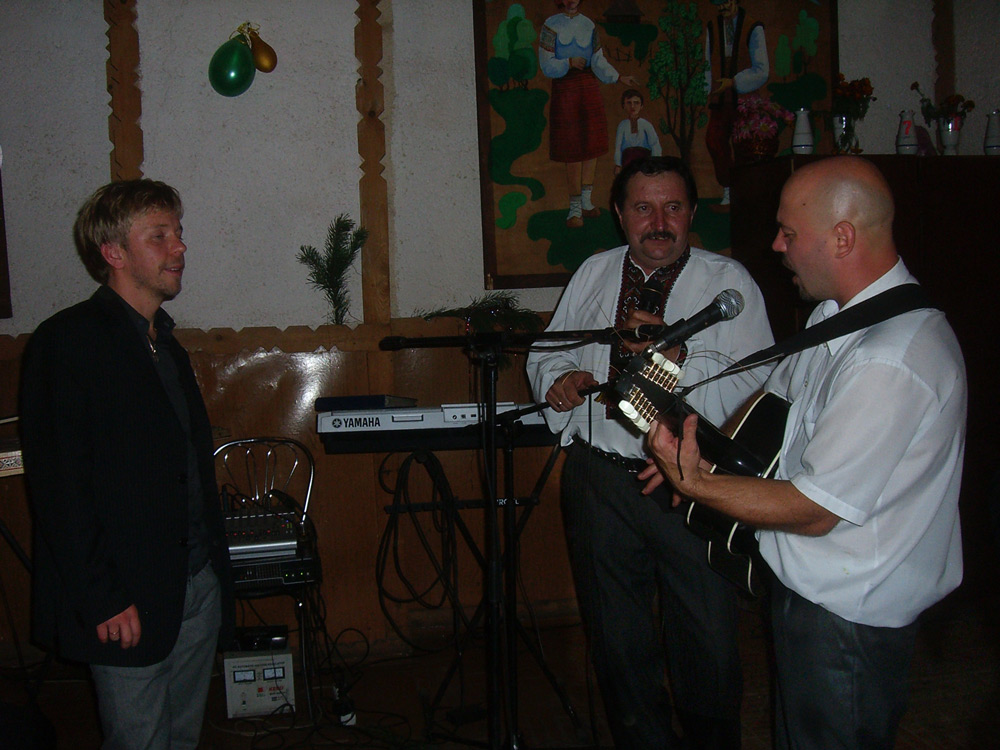 That was the story of how we met.We share some pictures with you from our wedding and our travels and life in Denmark.