In this blog I will try to answer a question we have been asked countless times. Questions about how we manage the company of each other and being together in everything 24/7. I will also talk about what our everyday life looks like. Of course, there are variations depending on whether and if it's summer or winter. And after we bought the house, our everyday life has also become a little different.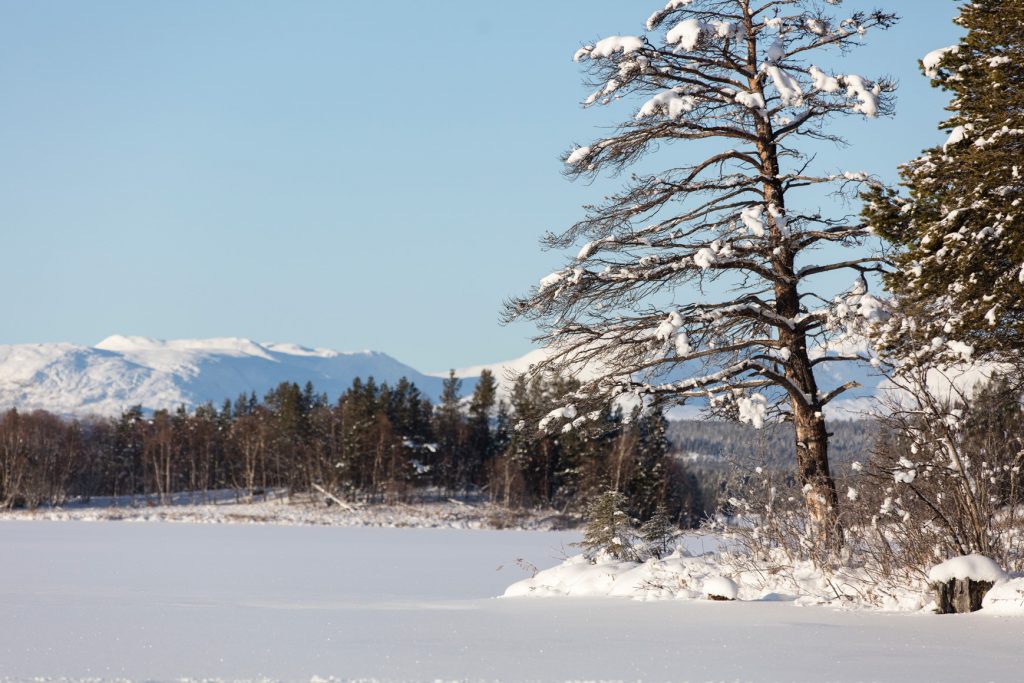 I will start with description of our everyday life. Like most other peoples ours is not much different. In the dark winter days, the sun rises between 9-10 a.m., so we can't get out for a walk with the dogs before 10am. There is no bakery in the village and we bake our own bread every second day.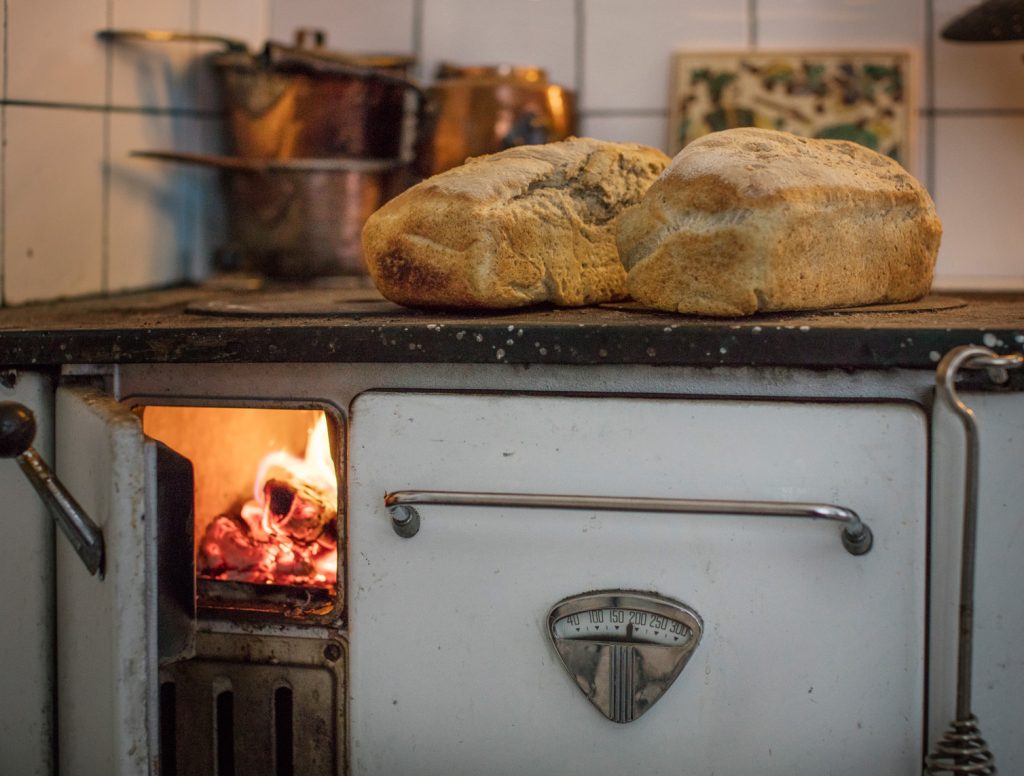 And the usual housekeeping routine as everyone has – cooking, washing and cleaning. In the winters we get up quite late – between 8-9 a.m. On the other hand, we work until late in the evenings almost every day. It is a luxury to be able to control your workday and enjoy the few bright hours. We spend the light hours as much as possible outdoors – taking photography, filming, skiing and walking with our dogs. And not to forget – removing snow. This winter is our first season with the new house. It is remotely located and the last 4 km of unpaved road to the house are not plowed by the municipal services, so it is us who has to clean it – and it is time-consuming duty.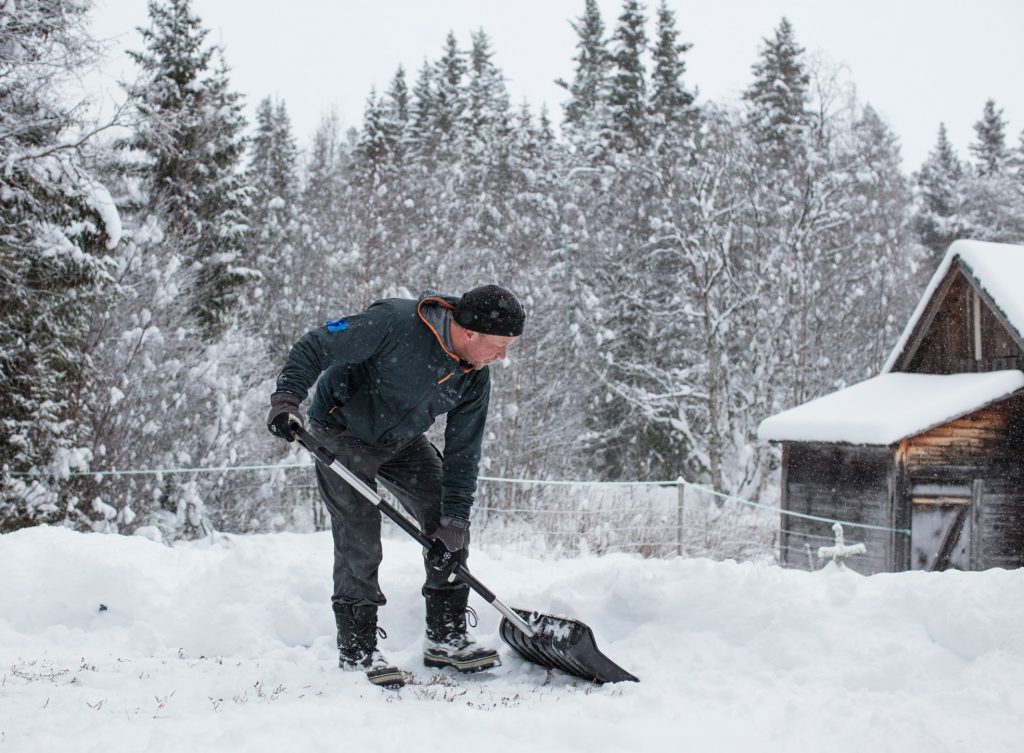 Things generally take longer time, when you live the way as we do. It's certainly not negatively mentioned, because I like and appreciates the slowness in daily routine. It's impossible to hurry with anything here. If you are going to cook, firstly you have to get firewood; next the stove has to be warmed up. It takes around one hour for the wood stove is heated up to 200 degrees Celsius.
If we have to drive anywhere, we can't just do it at the last minute, because there is a high chance that 20 cm of snow has fallen overnight and snow must be plowed off the road near house first. Additionally roads can be slippery and icy and you can't drive faster than 50 km/h. In some places the roads can even be closed due to heavy winds and snowfall.
Our waste container has to be placed 200 meters away from house along the unpaved road, when it has to be emptied every fortnight (every second week). You begin to appreciate that slowness and you have to slow down. And if somebody thinks this brings stress, but it has actually an opposite effect – it gives peace and you accept that fact that things take time.
Then I haven't mentioned major shopping in supermarkets, which take most of a day. We decided to take it as an adventure – road trip with tea in the thermo cups.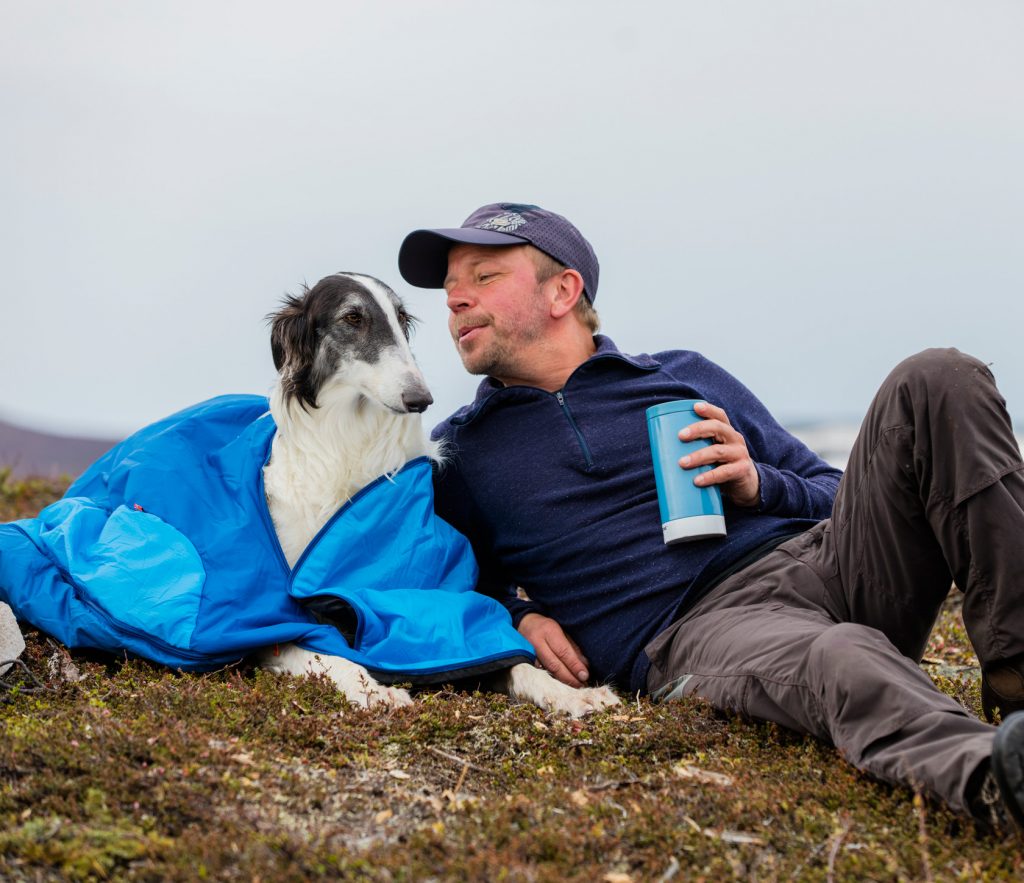 Often we have longer to-do lists. For example it can be a meeting in the bank office, a vaccination at the vet or a visit to a "do it yourself" shop. Such a trip to the supermarket we do approx. once every month.
In the summertime we have 24 hours of daylight. Last spring we woke up earlier and earlier every day because of earlier sunrises and at the end it was so early, that we had to invest in black curtains on windows to get a good night sleep again. I was sure before, that it would never be necessary. We are still enjoying our first summer in our new house, but we got a taste of how long time it will take to mow grass on a 1.8 hectares of land: it took me 4 hours to mow 25% of the lawn.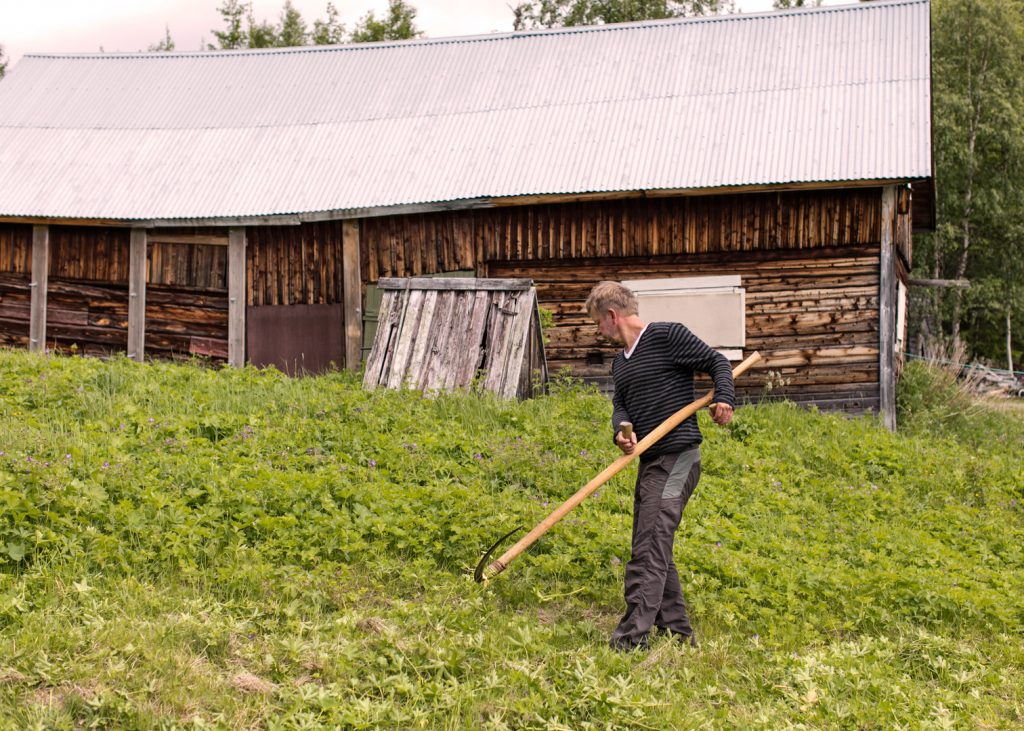 In addition, a lot of things have to be done in the house. In the summertime we go often hiking with tent overnights in the mountains. It is both pleasure and work at the same time. Orest creates videos and I take photos for both our partners and our own accounts on social media.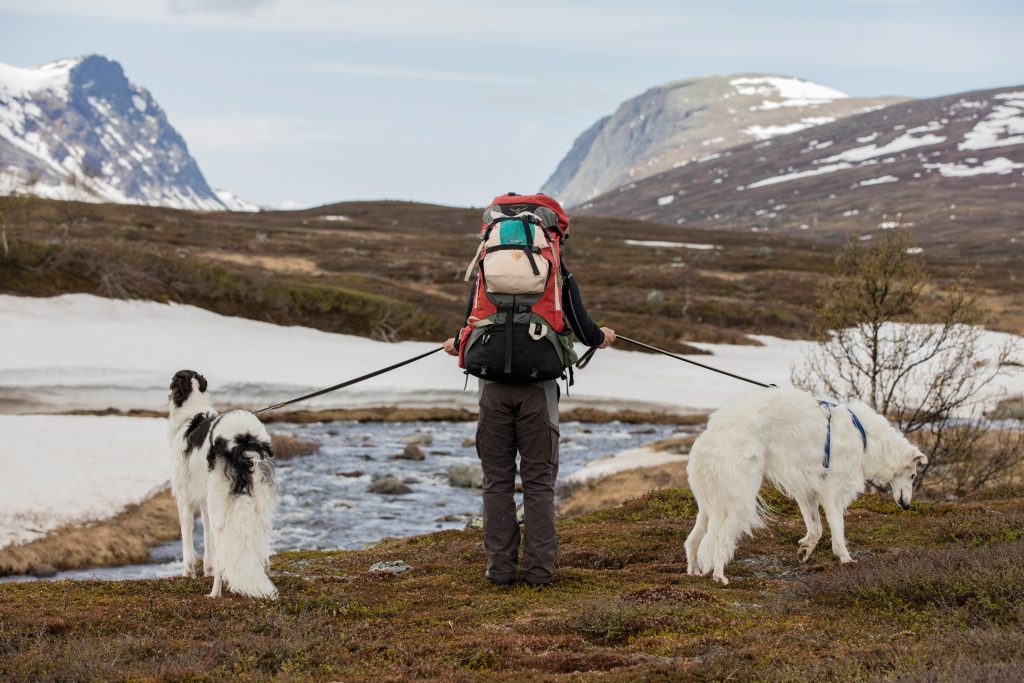 Social media is something I spend a lot of time on. And like so many others, maybe too much time too. It is a difficult balance when this is also part of your job. But SoMe is also a great pleasure and a way to feel connected to your friends and the rest of the world, especially when you are so far away and isolated.
Living so isolated, just Orest, myself and our two dogs, sharing everything 24 hours a day has been amazingly smooth. I was never really worried about that part, but think that if anyone saw us from the outside, they probably would think we were talking too much to the dogs and saying weird things. Orest clearly has a greater need for being alone than I do. Actually, we had made an agreement that he would go on a day's hike alone one day a week, but often it was postponed because we have too much to do together. But especially when we are a little under pressure and things don't really go as expected, he needs to get out on his own for a long walk.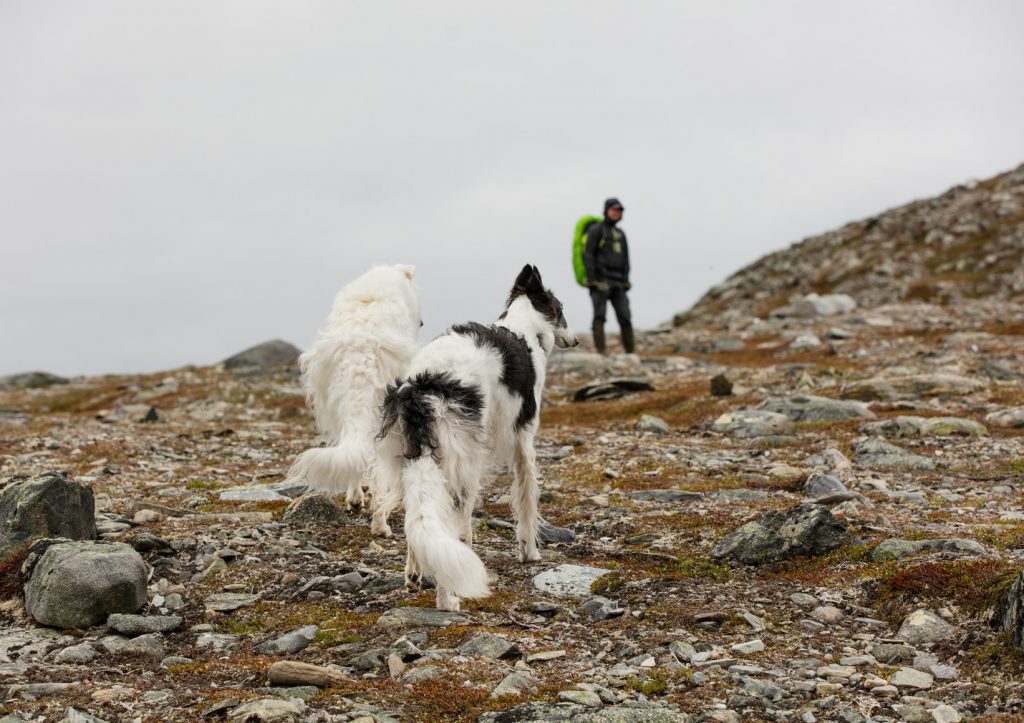 It works great for him and his mood balance, to go on a hike all alone with a single or two nights stay in tent. And it's also nice for me to be alone for a while, and healthier for both of us than staying together in a depressed mood, because we only have each other in such situations and that's our way of solving it.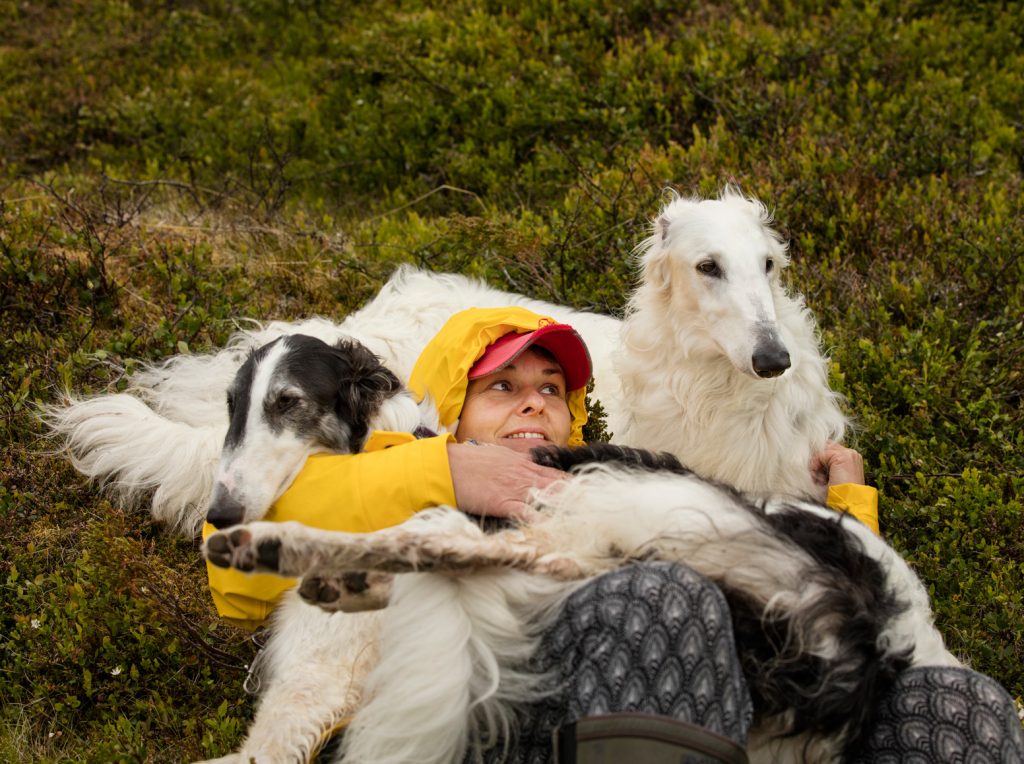 One thing that has been causing pressure on Orest is that his family has not understood the choice we made. Orest was born in Ukraine and raised in both Ukraine and Russia and he has parents, who had struggled all their lives to get away from the poverty in province in Soviet times and to move to the city, get an education and good jobs. A permanent job was a key to safety and security in their lives. It has been anxiety provoking and incomprehensible that we had chosen to move to something they have struggled to get away from. First to quit our good and safe jobs and then to move out into the woods as far away from the city as possible and cook food on "open fire". Even though he is an adult and feels independent, it does still hurt him when his mom posts a "crying" smileys at every post he posted on Facebook. It does mainly characterize differences in generations. The younger generation of Ukrainians understands our choice, but they have also grown with relatively good wealth and with the Internet. They have been able to travel and have food on the table every day. But now we have bought a house (as it means "investment in property"), and this was accepted by Orest's mother greatly and as a wise decision. She has even turned to the positive and enthusiastic about our new property Lövnäset as it brings positive memories of her childhood. And we even have a motorboat – as she remembers, that only the richest family had one in the village in Siberia, where she was grown up. Such a choice as we made is an "Industrial and wealth-country" choice. That kind of choice you make, when you have never suffered or never been in need and when you have traveled the world and realized yourself in many aspects. It is not a choice you make when you have never been able to afford a pair of new shoes.
Unfortunately, my parents are dead and I don't know how they would have reacted to our choice.
Back to everyday life, many people ask what we spend the evenings on. That's a pretty good question. We haven't had TV in 15 years and I had actually told myself that I would start watching more TV. But that has not happened. We guess we watch TV approx. 10-20 hours a year. Now it's around 9 p.m. while I'm writing this blog and Orest is sitting opposite to me and editing a video.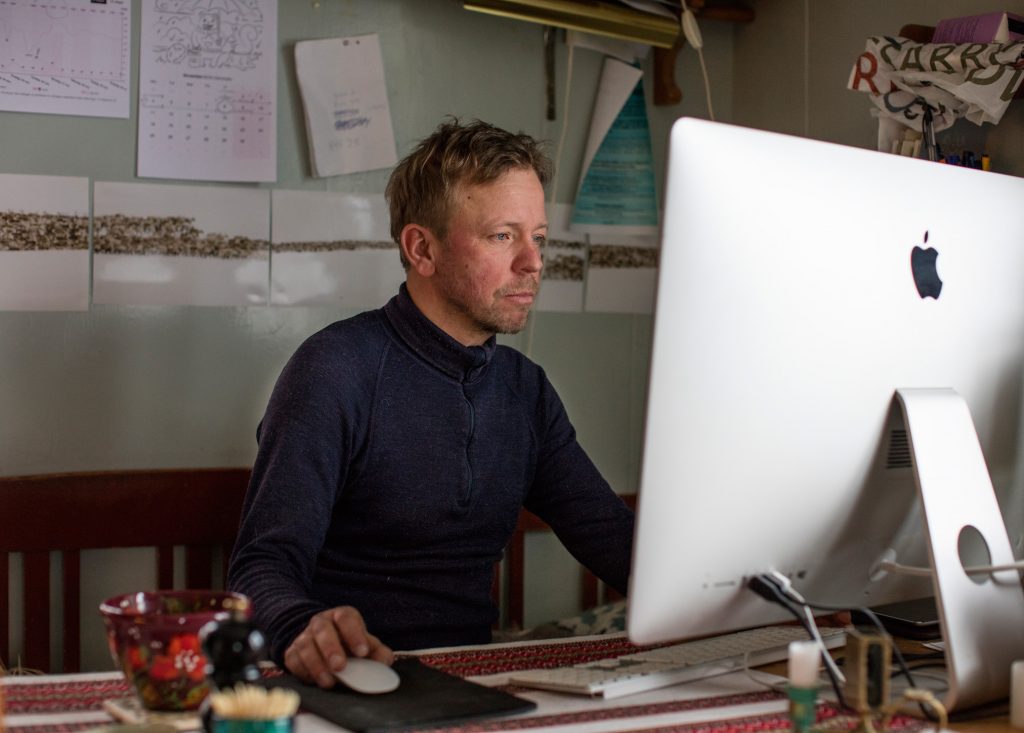 Soon our dogs should go out for a walk. Maybe you should take a bath and do some yoga exercises before sleep. This is what an ordinary evening typically looks like here.
But not on Sundays … I am return to the first blog and high heel shoes now! Sunday night is dedicated to a good food and glass of red wine. And then we take our nice clothes, I put on makeup and jump in my high heels.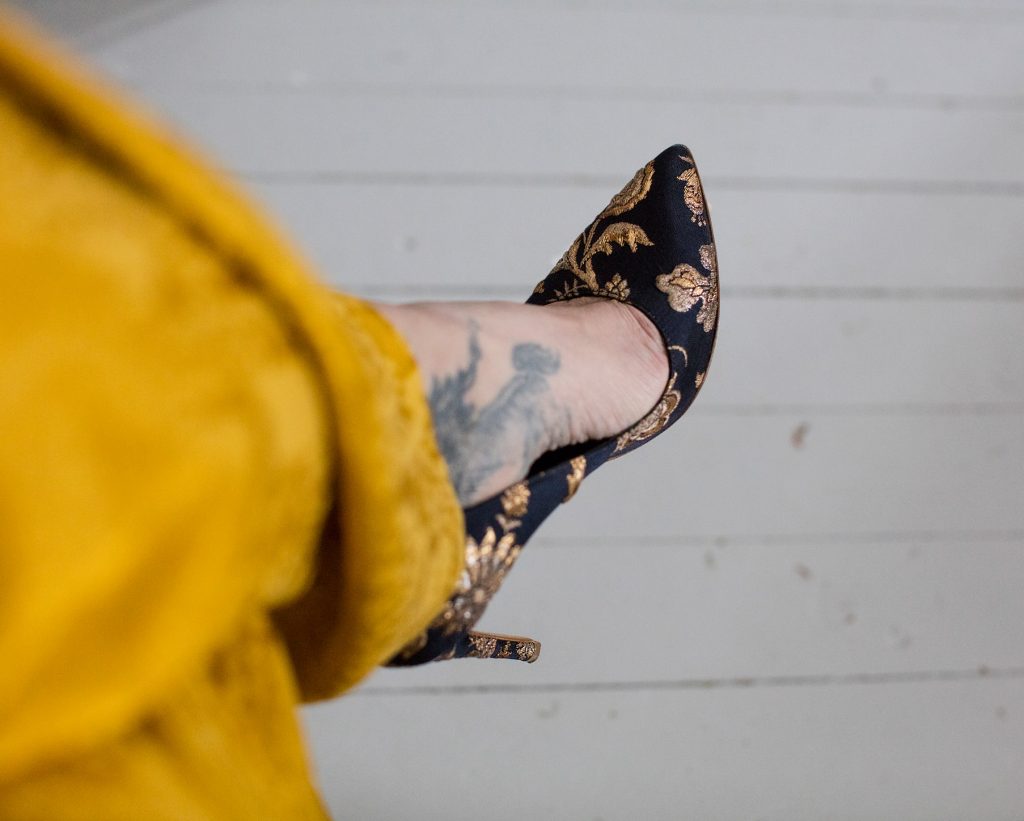 It was a deal we made with each other on the way up here, because we knew that we would be wearing the ugliest and most practical clothes all the time every day. As Orest said the other day "When we lived in Copenhagen, we had the basement filled with the hiking equipment of highest quality". It is constantly used now and all our fine "city" clothes are packed far away.