Here we always have a White Christmas. Not just during the Christmas days, but also throughout the whole December month – landscapes are covered with a thick and beautiful layer of snow. On December 1stwe actually had so much snow that only the tree tops on our approximately 1 meter high fir trees in the garden (in the rented house) could be seen above the snow.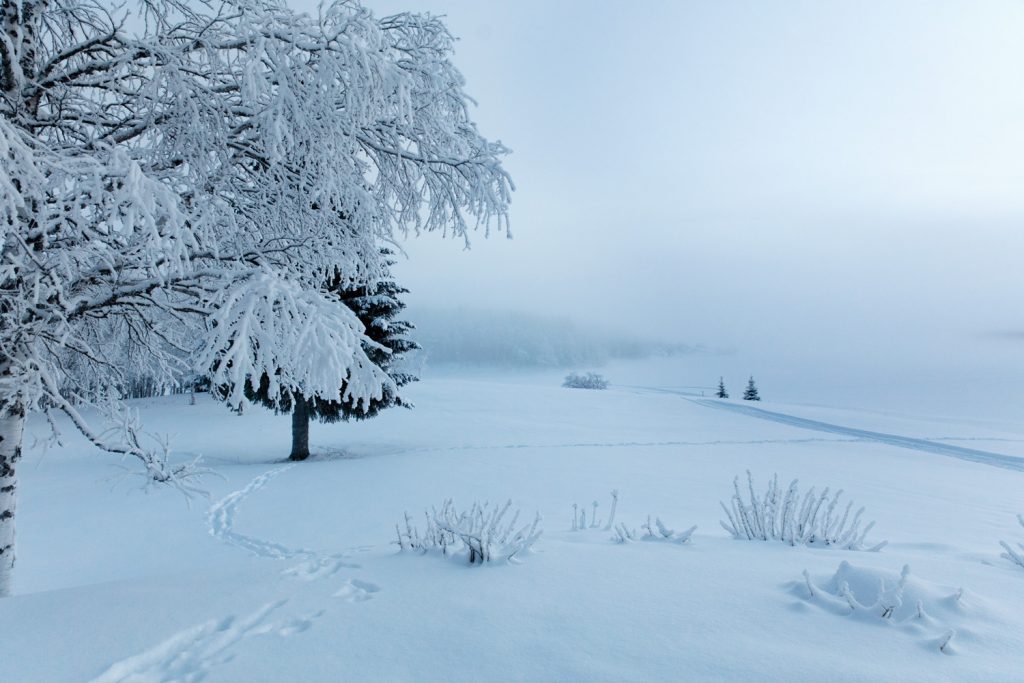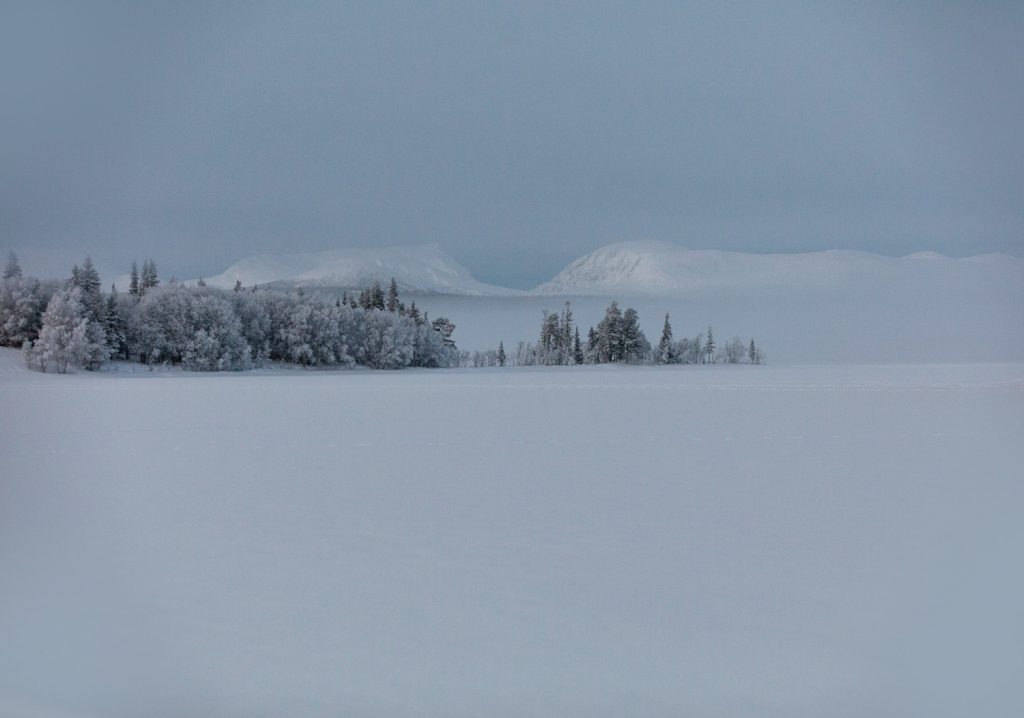 The Christmas lights we bought last year could therefore not be mounted on those trees this year. Maybe it's for the best as last year they were hanging up in the trees until the end of May, when the snow had melted and we could remove wires.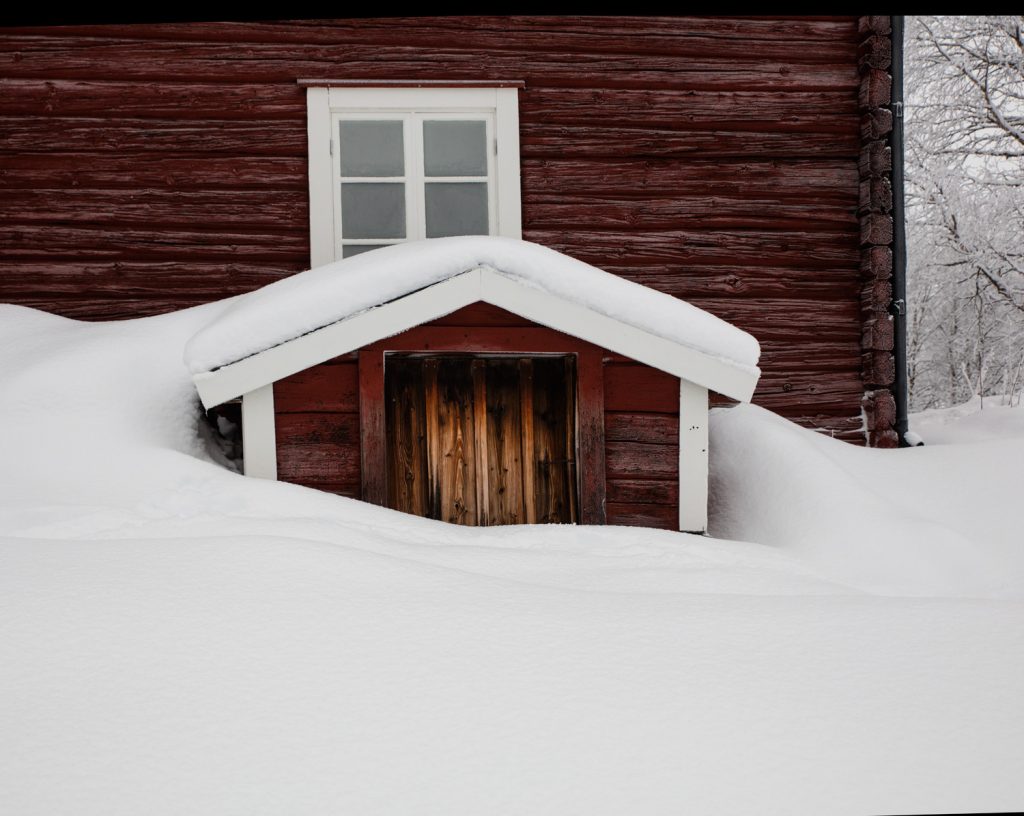 Just wanted to say that we have the ultimate Christmas landscapes for a long period.
This year we will be holding our first Christmas at Lövnäset.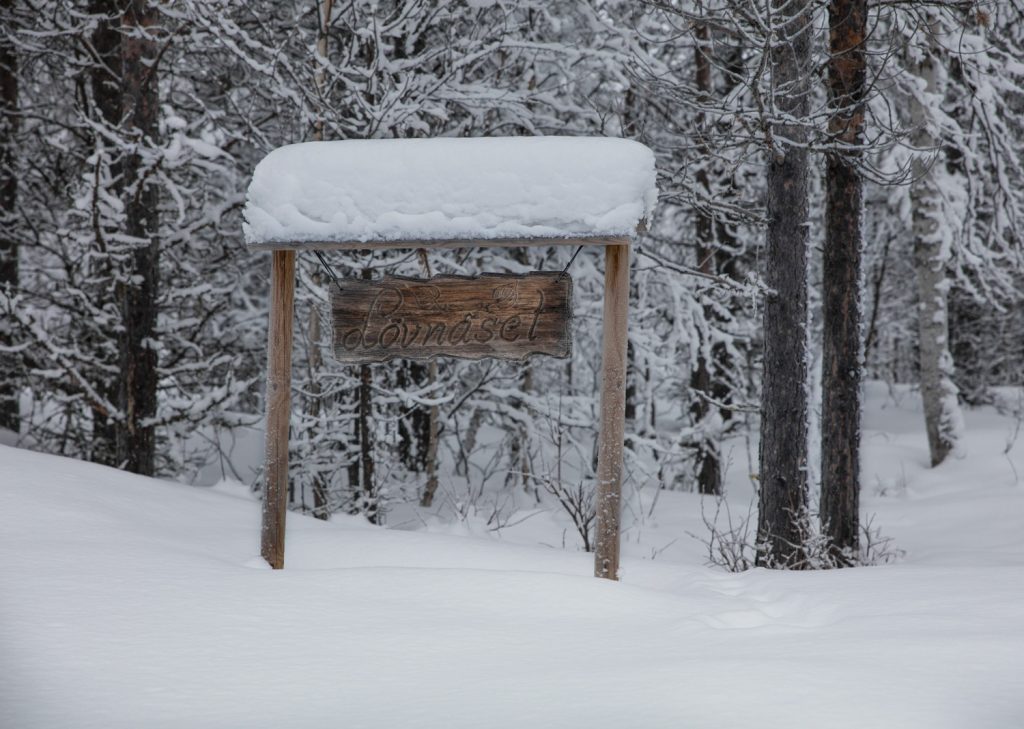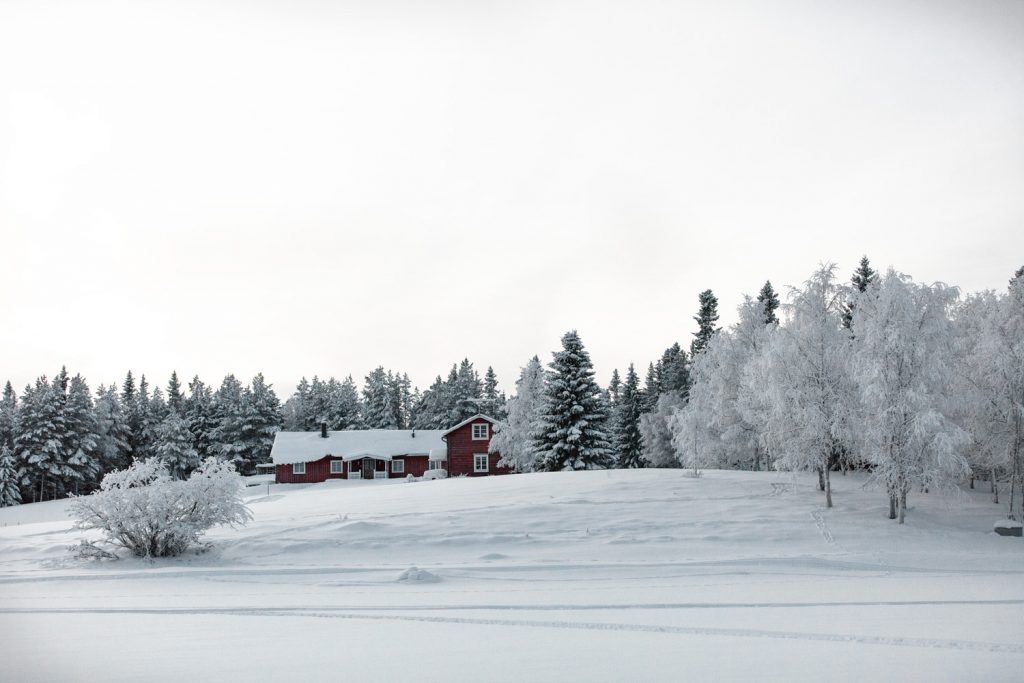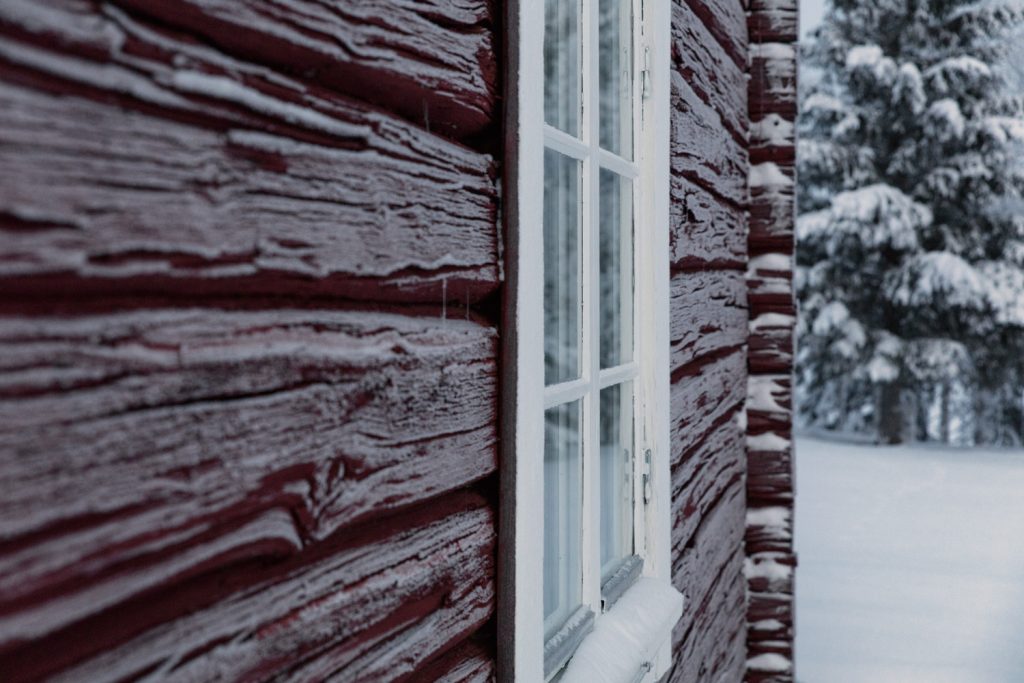 Without electricity, but with lots of candles, fireplace and wood burning stove. We will find our own little Christmas tree in our own little forest. It will be decorated with my mother's Christmas decorations, which I inherited, and our hand-painted Christmas decorations – we bought them during some years on our annual trips to Paris. And we are just four of us for Christmas evening – Orest, me and our two dogs.
In the morning on December 24thwe will meet with the inhabitants of Big Lake Village in a small wooden hut with an open fireplace in the middle. Yes, we are actually so few, that the whole village population can be gathered around the fire in this little hut. Then we taste each other's Christmas cookies, drink coffee made on an open fire and wish each other Merry Christmas. A tradition they have had for many years and which we were so lucky to become a part of from last year. This year we bring brownies.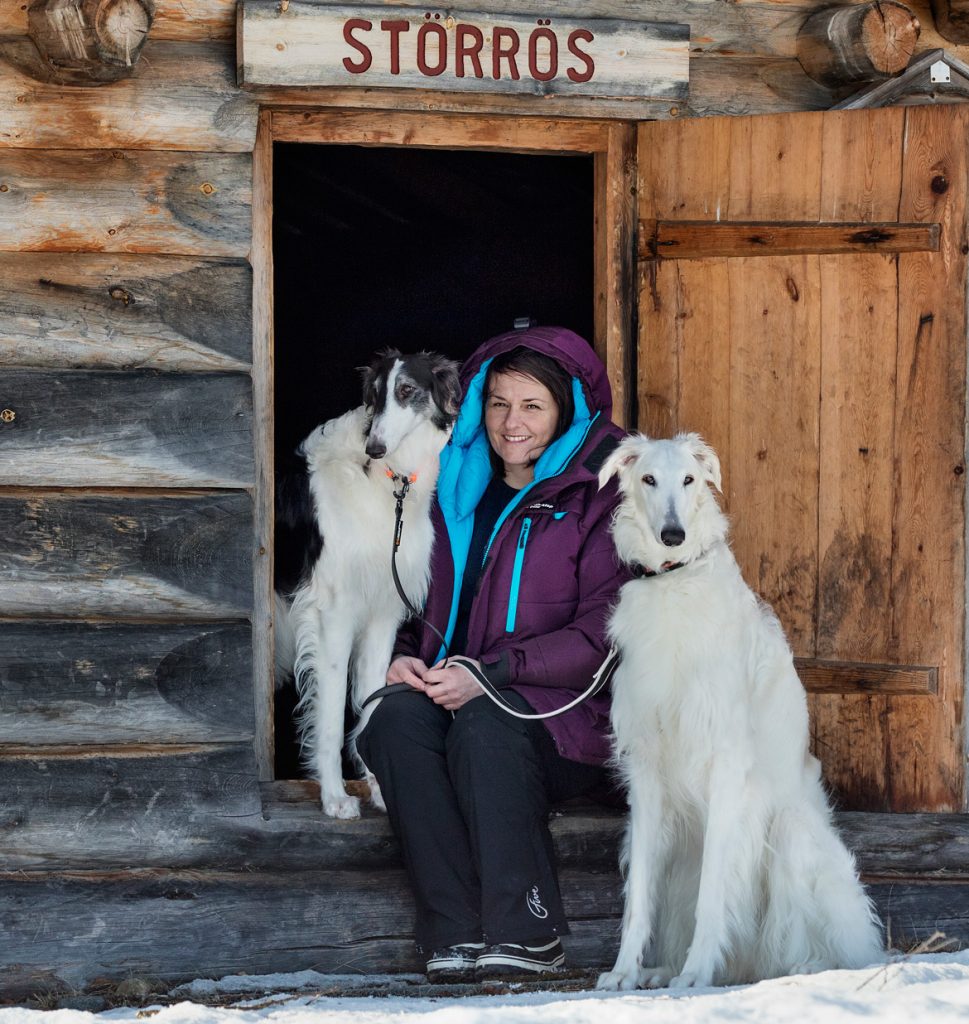 Our Christmas menu is vegetarian. We will bake khachapuri and make a "rice a la manda". Khachapuri is a Georgian national cheese bread. Orest has worked hard to learn how to make it and he is mastering it. A dish we fell in love with when we traveled in Georgia for 10 years ago.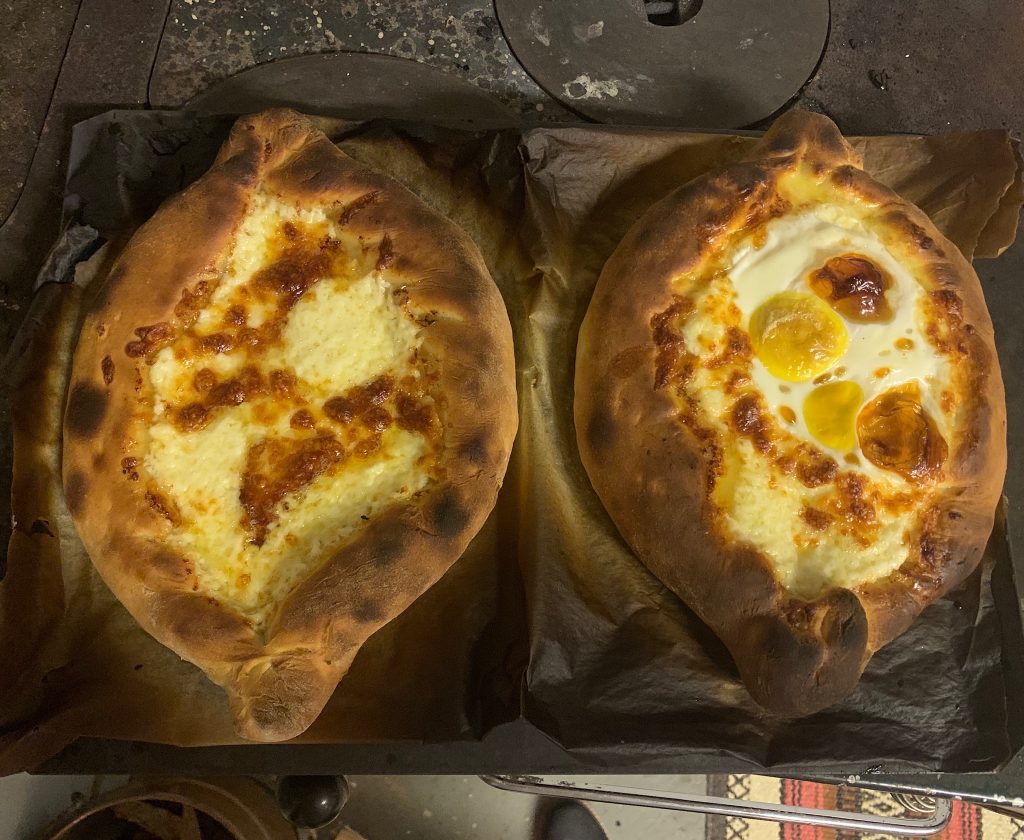 The cheese is Turkish and is only available in the big cities so our friends and family who visit us bring the cheese so we always have some amount available. "Rice a la manda" is a classic and traditional Danish Christmas dessert. Consisting of cooked porridge rice mixed with cream, small pieces of almonds, vanilla and of course sugar. In the porridge there is also a single whole almond, and the one who gets that whole almond wins a gift.
On Christmas days we will go for long walks in the snowy forest and on ice on the lake. Probably take a ride with the snowmobile up the mountains, and I definitely need to take some photos as well.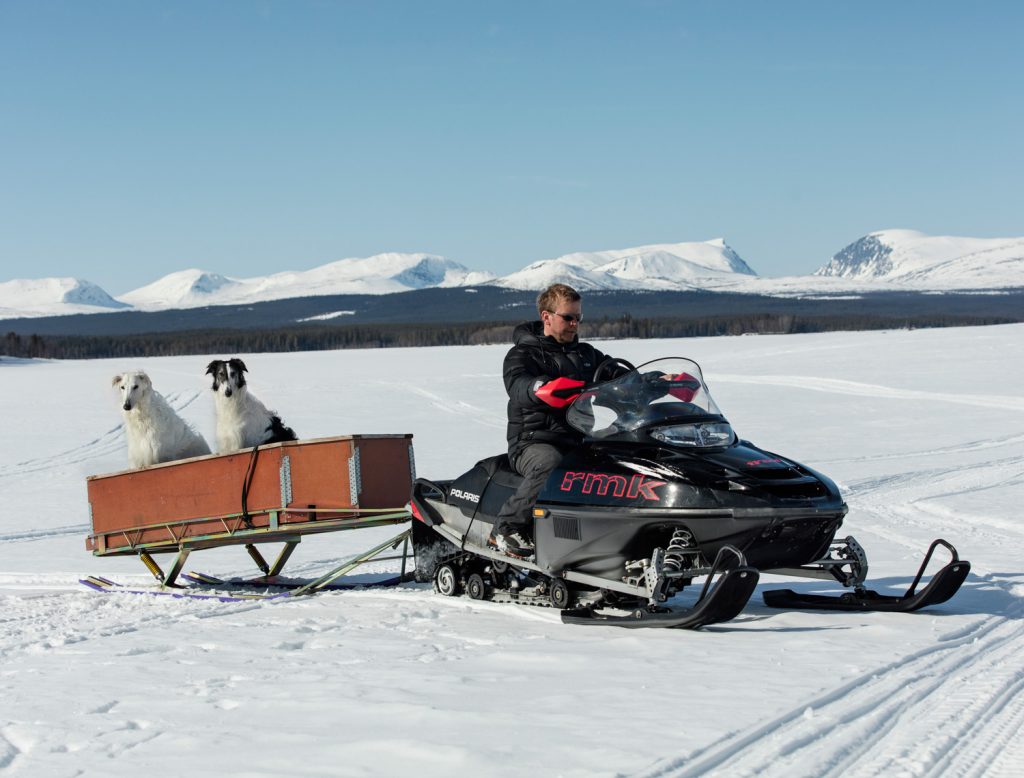 We are happy to have been allowed to borrow a snowmobile from our new friends Janne and Johanna. Hope we can afford it next year and buy our own. We have got so much snow that we have abandoned cleaning the road to Lövnäset this winter, but fortunately the fastest and most beautiful way to get there is across the lake on a snowmobile.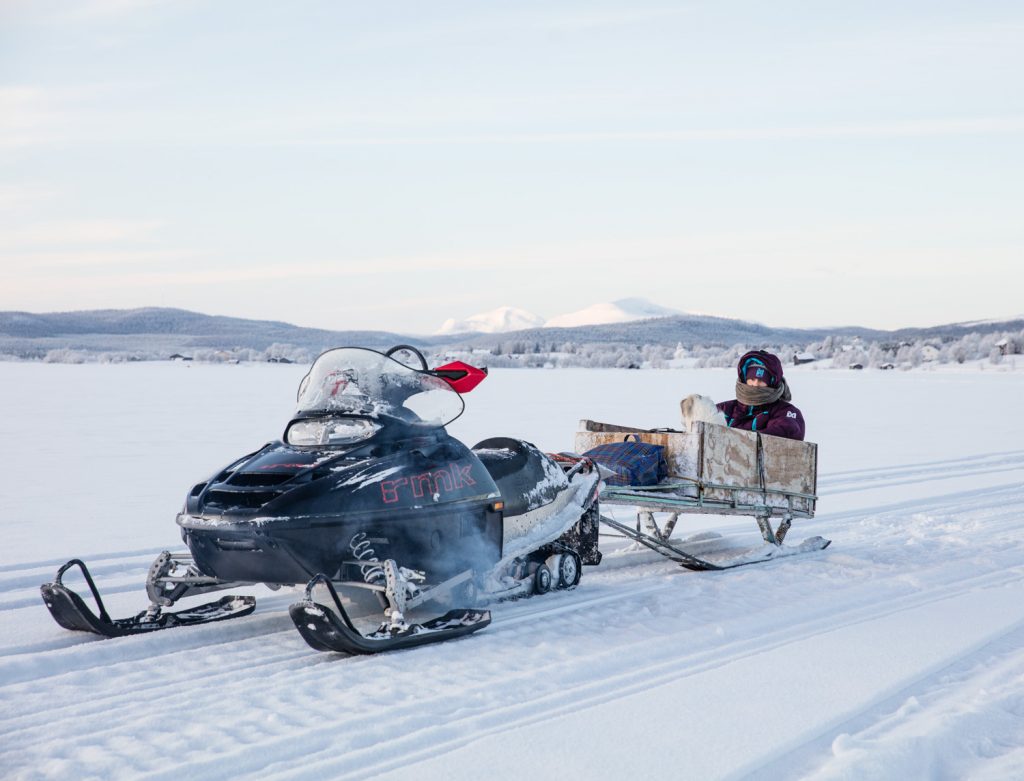 We would also like to thank to all of you who read our story and who have followed our telling. And thank to our friends and family for the support, and we are also thankful to people in the Big Lake Village for their help and openness. Finally, a very special thanks to Hege and Jan for their decision to sell us their wonderful place, Lövnäset.
Merry Christmas from us and despite some negative issues with the regional municipality, we are optimistic about our future. Next year will be a great year.